Tasting Notes with San Ysidro Ranch Sommelier Tristan Pitre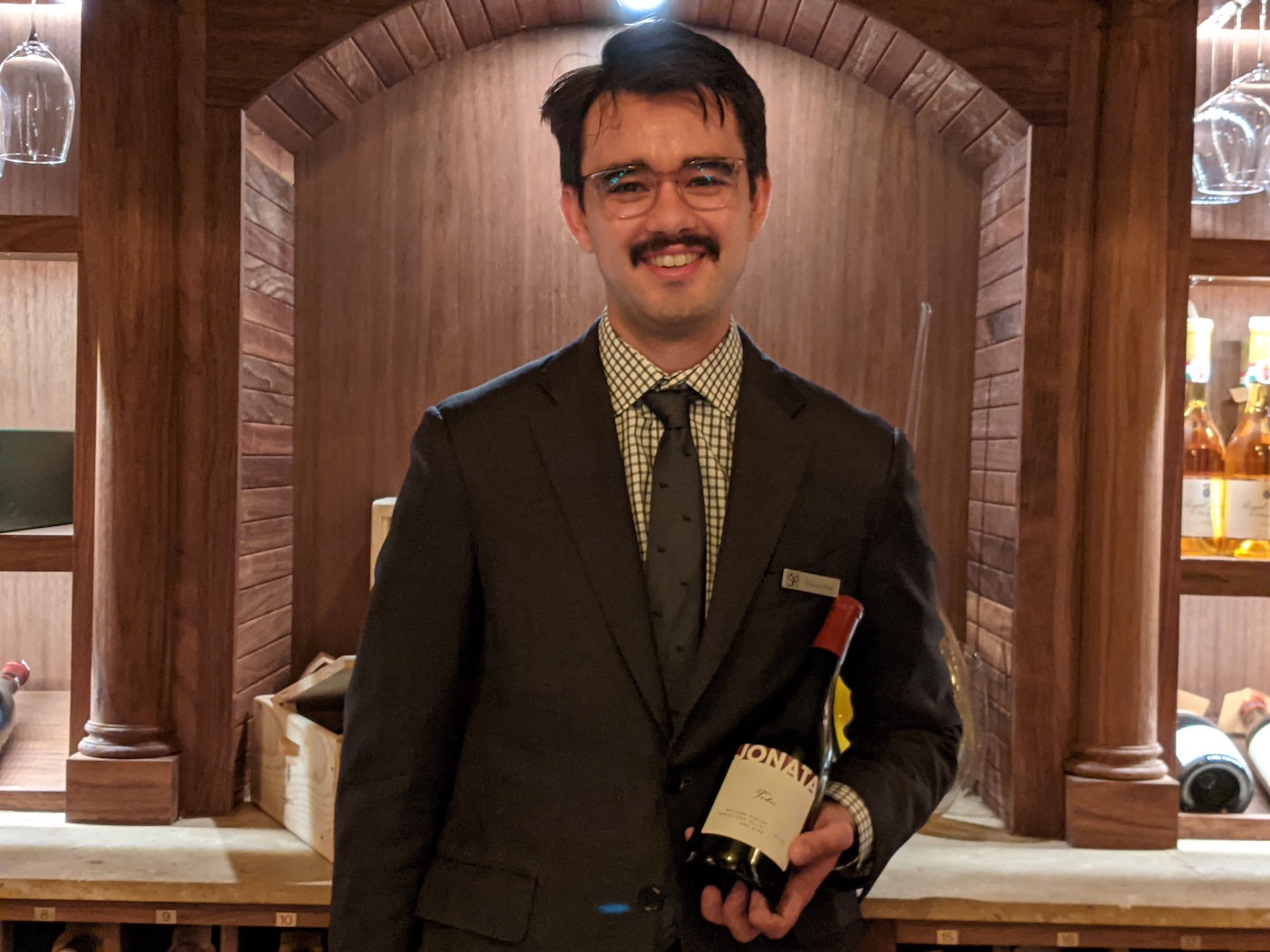 Santa Barbara sunsets inspire cozying up next to a fire, winter sweaters and indulging in rich, soul-satisfying food and wine. One of my favorite wines of the season is the 2015 Jonata "Todos." 
Jonata is best known for its world-class Cabernet Sauvignon and other single varietal wines crafted from its estate vineyard in Ballard Canyon in Santa Ynez. However, this Californian Bordeaux blend is rich and generous with a soft mouth coating tannin that pairs well with beef, lamb, gaming meats, and poultry.
It carries aromas of blackberry, violets, assorted dark fruits and freshly cracked black pepper. From the moment you pour a glass, you are struck by the density of color in this burgundy and purple-hued wine.
A classic steak Diane is an ideal pairing. In non-pandemic times, our steak is flambéed tableside and smothered in a brandied cremini mushroom sauce and served with mashed potatoes and haricots verts. The pairing complements the natural, earthy and unctuous mushroom flavors of this classic dish.
While the restaurants are temporarily closed, the resort offers complimentary in-room dining. Alternatively, you can create your own Jonata wine pairing at home with your favorite beef and poultry dishes. Or take a break from the kitchen and let our culinary team prepare the Classic Steak Diane for carryout.
You might also be interested in...