Real Estate Snapshot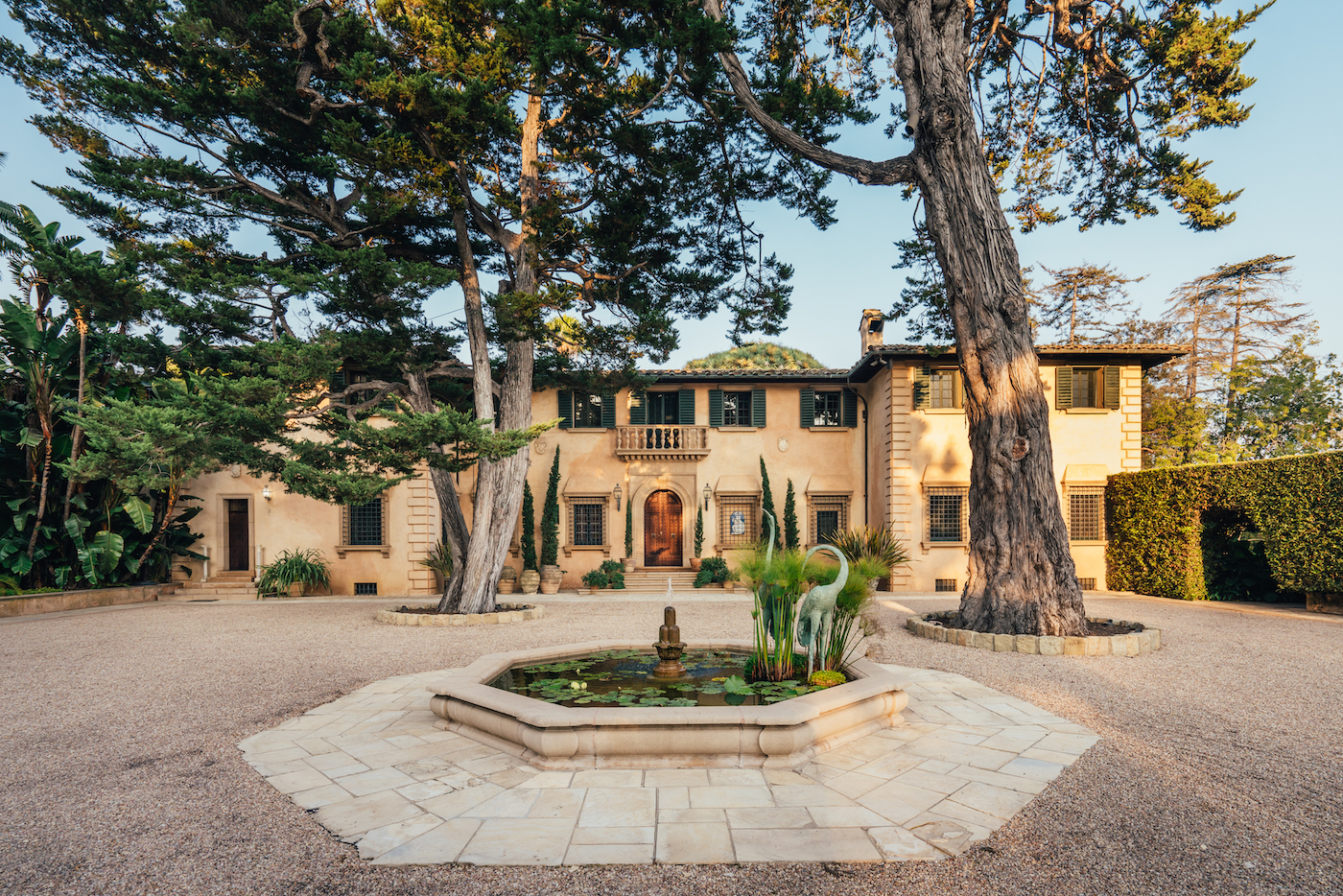 To say that Montecito real estate was "hot" in the third quarter of 2020 is a gross understatement; in fact, the market activity in late summer/early fall broke records across the board in both sales price and number of transactions, in both the 93108 and beyond.
Q3 sales in 2020 were up a whopping 156% over last year, while year-to-date as of this publication, sales are up a more modest 72%. We saw the bulk of sales in those late summer months, as buyers flocking to Montecito began opening escrow on their new homes in late spring. Buyers scooped up 113 homes in the MUS and Cold Spring School districts in Montecito from July through September of this year, compared to 44 in the same time period in 2019, which, by the way, was up from 2018, when only 36 homes sold in that same period. YTD we've seen 279 sales of homes and condos in Montecito, compared to 162 in 2019.
Looking at sales prices, median sales price is up 7%: $3,245,000, compared to $3,014,297 in 2019. Average sales price is $4.4M, up from $3.8M in 2019, year-to-date. Sales in Montecito have been diverse, from a $715K condo in Villa de Montecito to the legacy sale of 237 acres at 2500 East Valley Road for $63M, which closed in October after over six years on the market.
Higher End Homes Selling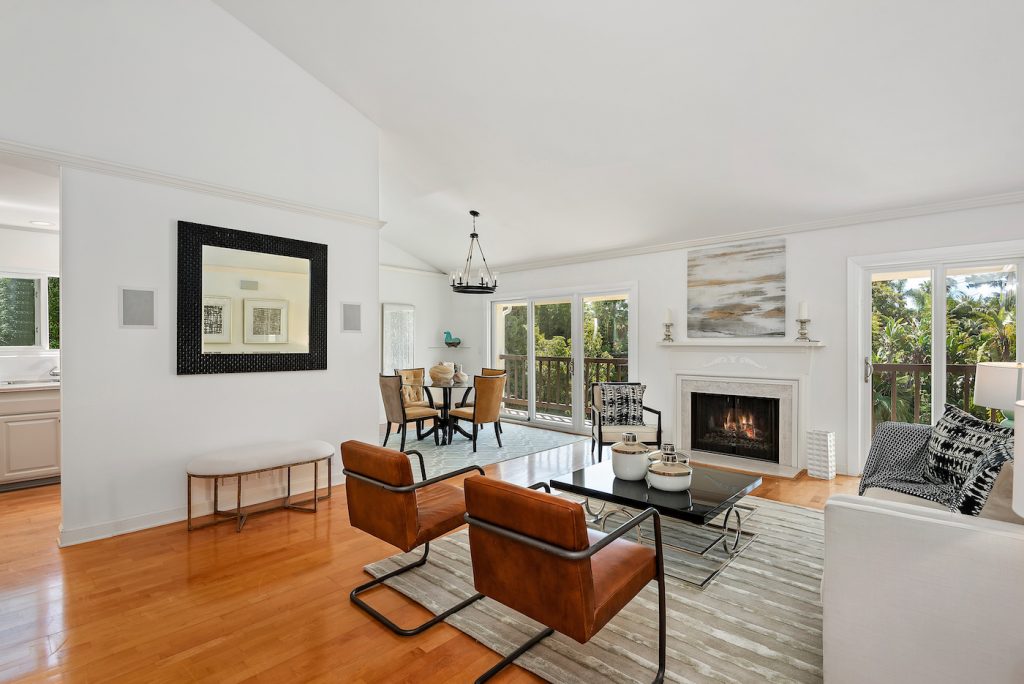 We've seen the sale of fourteen homes over $10M this year so far, which is on par with what we saw last year, and nearly double what we saw in 2018. This year however, three of those sales were over the $30M mark. In addition to the $63M sale on East Valley Road, other notable sales include Sotto Il Monte, a George Washington Smith-designed home built in 1927, boasting a true compound with an 18,000-sq-ft main residence with eight bedrooms and 12 bathrooms, a pool solarium, a three-bedroom, two-bathroom guest house, a six-bedroom staff house, two-level pool pavilion, and ample automobile storage including a collector's garage. The near 11-acre property was on the market an impressively short 36 days and sold for $32M. There was also the high profile sale of "Salt Hill" on East Valley Road near Toro Canyon ($33.3M), the sale of a trophy property on Channel Drive for $17.5M, a Riven Rock property fit for royalty for $14.6M, and multiple sales above $10M in Montecito's "Golden Quadrangle."
Like last year, 2020 also saw the sale of several newly re-built homes that were damaged or destroyed in the debris flow on January 9, 2018. Those sales include 848 Rockbridge (sold for $6.7M in August); 180 Sheffield Drive (sold for $1.5M in February); and several homes in Montecito Oaks, among others. There were also a few lots left vacant by the mudflow that changed hands in 2020, including two on Olive Mill/Hot Springs.
Condo Market Strengthened
This year so far we've seen the sale of 46 condos in Montecito, priced from $715K to $5.5M. Last year in the same period, only 20 Montecito condos changed hands. This speaks to the desirability of the "lock & go" nature of condominiums; many of our buyers who flocked to Montecito during the pandemic were eager for a low maintenance place to land, preferably by the beach. There were many sales not just at Bonnymede and Montecito Shores, but also in the El Montecito Verde development near the Music Academy of the West, the Coast Village Gardens building at 1220 Coast Village Road, and several smaller developments in the upper village
A Winter Cool Down
As is expected when the weather cools and we approach the holiday season, we are seeing a slight cooling off of the Montecito market, along with the greater Santa Barbara County market. As of this writing there are currently 70 active properties in the Cold Spring School and MUS districts, as well as 10 additional listings currently in escrow. There are nine properties marked "Coming Soon" in the Santa Barbara MLS in Montecito, priced from $3,250,000 to $47,500,000.
Of these current listings, 32 of them have dropped in price… which tells us the market is starting to level off and the increase in prices that we've seen all year is beginning to stabilize. Just in the last few weeks we've seen an uptick in price reductions in Montecito, as sellers begin to realize the market is not as hot as it was just a few months ago.
In September, 41 homes changed hands, followed by 37 in October and 32 in November. Several agents report that many of their eager out-of-town buyers looking for a home in Montecito have cooled off on their search, due in part to the lack of inventory right now. I expect that as we move into the new year, we will see more inventory and thus more sales.
South County Statistics
Earlier this week, the Santa Barbara Multiple Listing Service released monthly numbers giving perspective of how today's market compares to past years. As expected, that data shows a staggering difference between November 2020 and November 2019 in number of units sold (137 in 2020 and 81 in 2019), median sold price ($1.7M versus $1.27M), average sold price ($2.5M versus $1.6M), and average days on market (40 in 2020 versus 51 in 2019). At the end of November, our median sales price year-to-date for single-family homes, estates, and PUDs from Goleta to Carpinteria, was $1.55M, which is up significantly from 2019 ($1,287,000). This is the highest median sales price we've ever seen. There are also a significant number of pending sales compared to this time last year; 133 now versus 94 at the end of November 2019.
Similar to Montecito, sales in the Santa Barbara South Coast peaked in September with 177 homes sold, and we've seen a decrease in both October (153) and November (137). This is a normal shift as we head into the holiday and rainy season.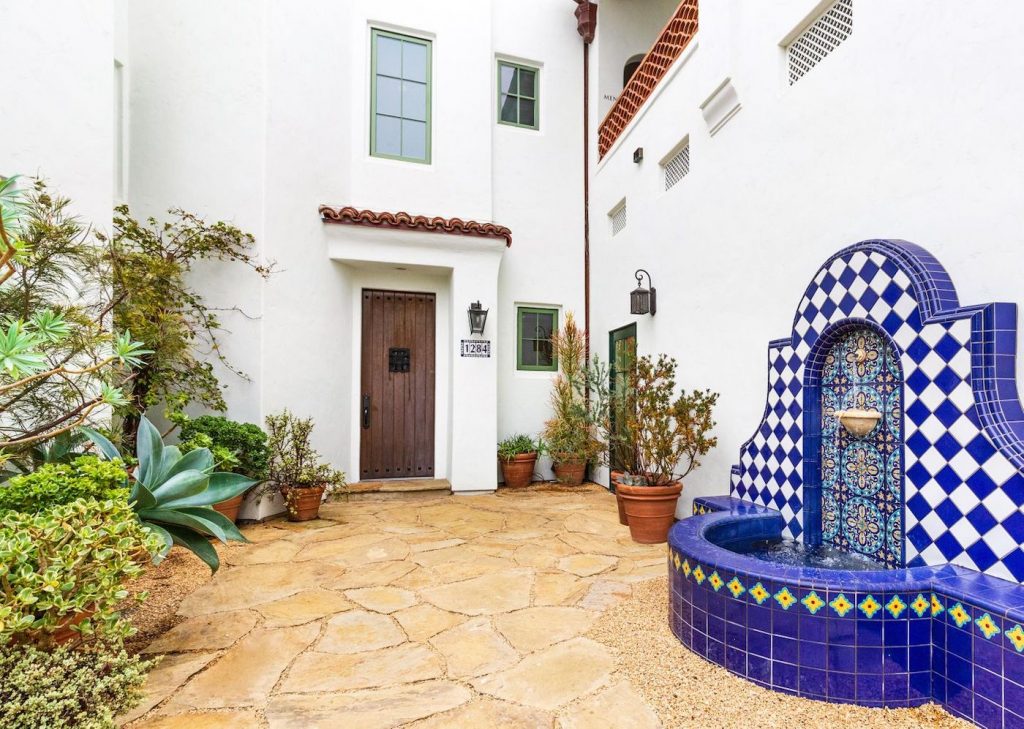 The number of sold properties on the Santa Barbara South Coast is up 14.6% from last year: 1,200 compared to 1,047 in 2019, year-to-date. Again, this is the highest number of sales we've ever seen YTD! Average sold price is also up 13.5% from last year.
The condo stats county-wide tell a similar story: units sold are up from 416 to 393; median sales price is up 10.3% to $725K; average sales price is up 20% to $937K; and days on market is significantly down, from 72 days in 2019 to 32 days this year. This is, of course, fantastic news for sellers in the condo segment of the market.
There are currently about 326 active listings from Goleta to Carpinteria,
including homes, condos, and PUDs. Eighty of these are currently pending. This translates to just a two-month supply of homes if no other homes are to come on the market. As a refresher, a six-month supply is considered a balanced market; fewer than six months is considered a sellers' market and over six months is considered a buyers' market. To say we have a two-month supply of homes is pretty significant, showing just how low our inventory is. November marked one of the lowest inventory months I've seen: just 180 homes came on the market last month. In comparison, there were 343 homes on the market in November 2019.
The lack of new listings continues to put upward pressure on our prices, and being a buyer in this market can be very frustrating. We are seeing well- priced homes sell immediately with multiple offers, and they often sell for over asking price. There continues to be a high demand for good quality, realistically priced inventory, and the market most definitely favors sellers right now. Sellers should be aware, however, that pricing their homes too high may backfire. While buyers may be frustrated they are still savvy, and they are cognizant of the number of days, weeks, or even years a property has been on the market.
The sweet spot in our market in the South County has historically been from $1M to $1.4M, but with an ever increasing median sales price, we are seeing higher price points fare just as well. Year-to-date, we saw an equal amount of sales from $1M-$1.5M as $1.5M-$2M, which indicates that buyers are stretching to jump into the next price bracket, and that we have new buyers in our marketplace.
What's Next for Our Market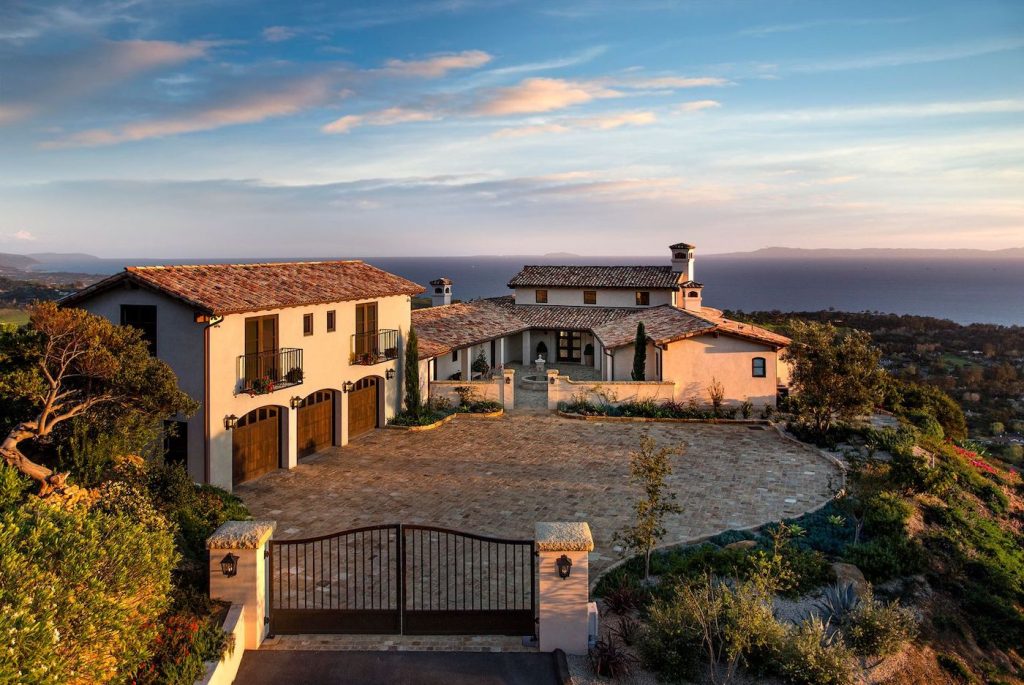 With the COVID-19 pandemic worsening weekly, we are in uncharted territory in regard to the unknown economic ramifications the pandemic and associated government shutdown will have on our local real estate market moving forward. I predict that the spring will bring new listings, as it always does, and I believe that some lower price segments may even see an influx of listings as homeowners may be financially forced to sell or foreclose. If that happens, our sales prices could stabilize in certain price brackets, but I believe Santa Barbara and Montecito will continue to be an appealing place for buyers to settle down, both during the pandemic and after.
Sellers who are contemplating listing their home may want to do so sooner rather than later, to capitalize on the historically low inventory right now. There are still many buyers who would jump at the chance to purchase a home, regardless of the upcoming holidays. Buyers will likely continue to enjoy record low rates, as noted later in this piece by local mortgage lender Jon McCuskey.
Montecito Picks at Every Price
With only 81 homes to choose from in Montecito Union and Cold Spring School districts, there is only one available property (i.e. not currently in escrow) under $2M. For those looking to get into Montecito in this price point, 900 Chelham Way is a clean, spacious home overlooking a wooded area and seasonal creek. It's located in the quiet neighborhood near Westmont College and Cold Spring School, and offers four bedrooms and four bathrooms in just under 2,500 sq. ft. It's listed at $1,850,000 by Village Properties.
For those wanting to be closer to the action of Coast Village Road, one of two condos is available at Plaza Montecito, the building which houses Honor Bar on the corner of Coast Village Road and Coast Village Circle. 1284 Coast Village Circle is a beautiful two-bedroom, two-bath, three-level luxury condo in the heart of Montecito's bustling business district. Tucked behind the commercial tenants, the residential component of the building is private and sophisticated, with a high-end kitchen and living area, two bedrooms on the second level, and a rooftop deck on the third level, all accessible with an in-unit elevator. The deck is the ultimate area to entertain, with views of both the ocean and mountains. Listed for $2,750,000 by Compass.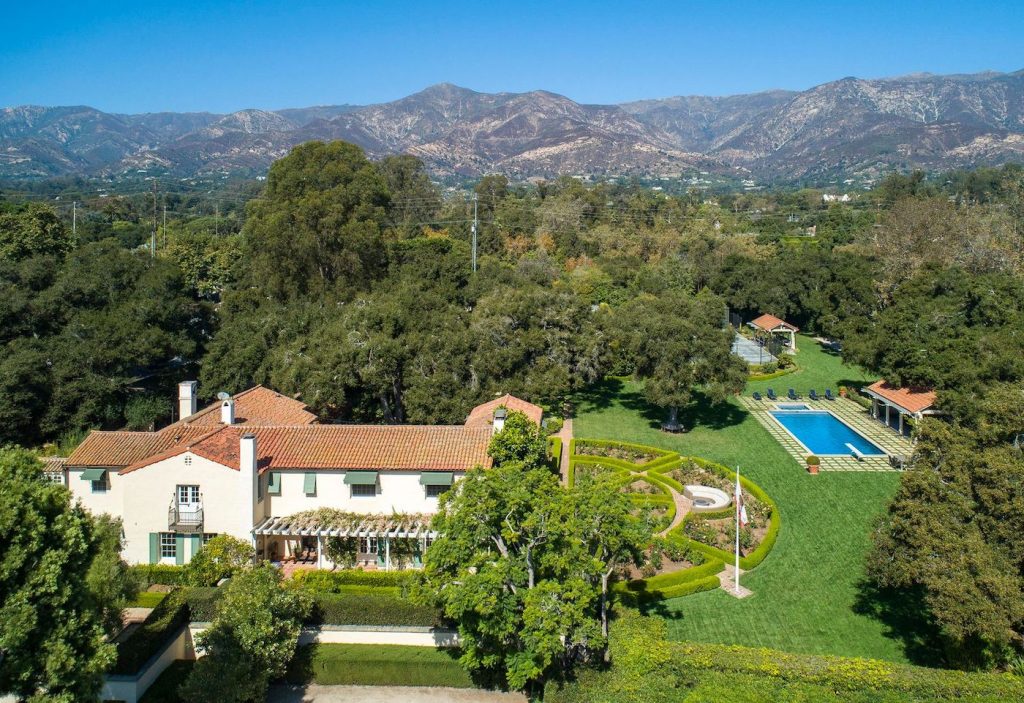 Another luxury condo on Coast Village Road is the final available unit at The Villas at Olive Mill, the new building on the corner of Olive Mill Road. The three-bedroom, five-bath residence boasts three terraces, with incredible mountain and ocean views. Luxury appointments include a gourmet kitchen with large island, prep sink, and Perla quartzite counters with a Wolf 5-burner cooktop with range hood and dual wall ovens, a Sub-Zero refrigerator and wine chiller, and Bosch dishwasher. The unit includes a private three-car garage in the gated subterranean parking area, as well as a private elevator. Listed for $5,495,000 by Village Properties.
Boasting incredible panoramic views, 965 Park Lane is my next pick. This Spanish Hacienda style four-bedroom plus an office home is classic Montecito style, complete with a south-facing infinity pool to take in the jaw-dropping views. Designed for entertaining, the floor plan accommodates indoor/outdoor gatherings of all sizes, and boasts a state-of-the-art entertainment and sound system designed by Grammy Award winning sound engineer Allen Sides. Listed for $8,900,000 by Berkshire Hathaway.
One of my favorite Hedgerow properties is on the market: 1530 Mimosa Lane. The extensively remodeled Spanish Revival style home is quintessential Montecito in its sophisticated but livable style, and has five bedrooms, five and a half bathrooms, and a newly-renovated guest cottage. The nearly two-acre property also includes a pool and pool pavilion, tennis court, and gym, and is located in close proximity to MUS, both the Upper and Lower villages, and the beach. Listed for $11,500,000 by Berkshire Hathaway.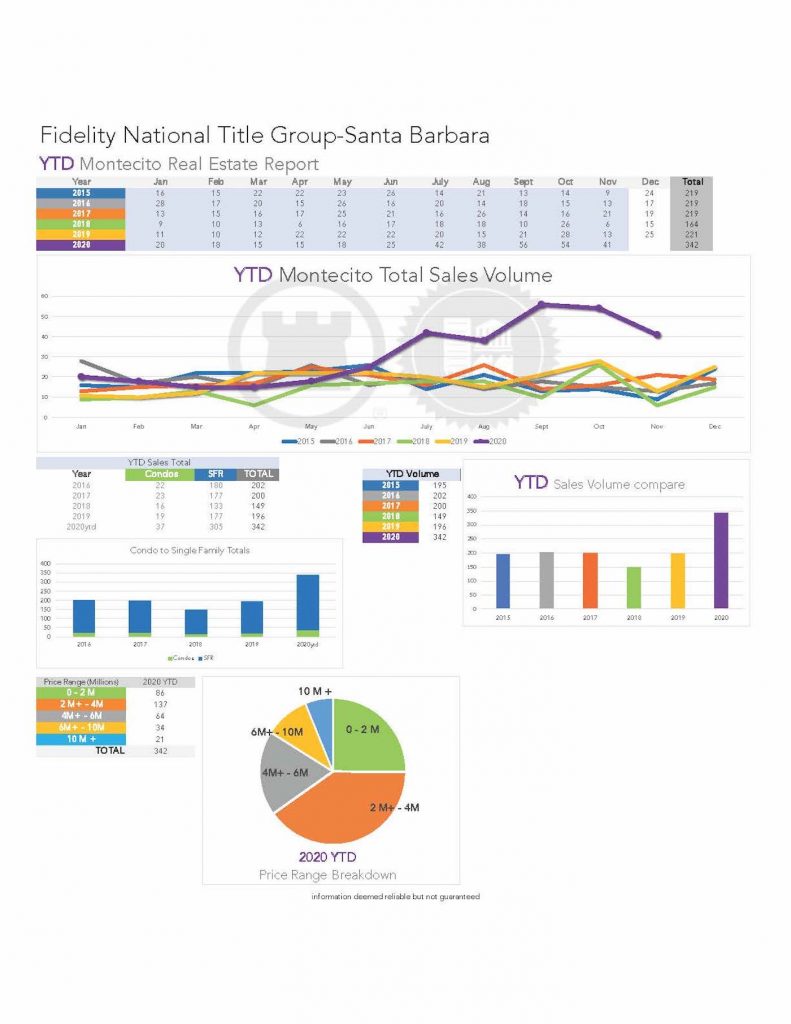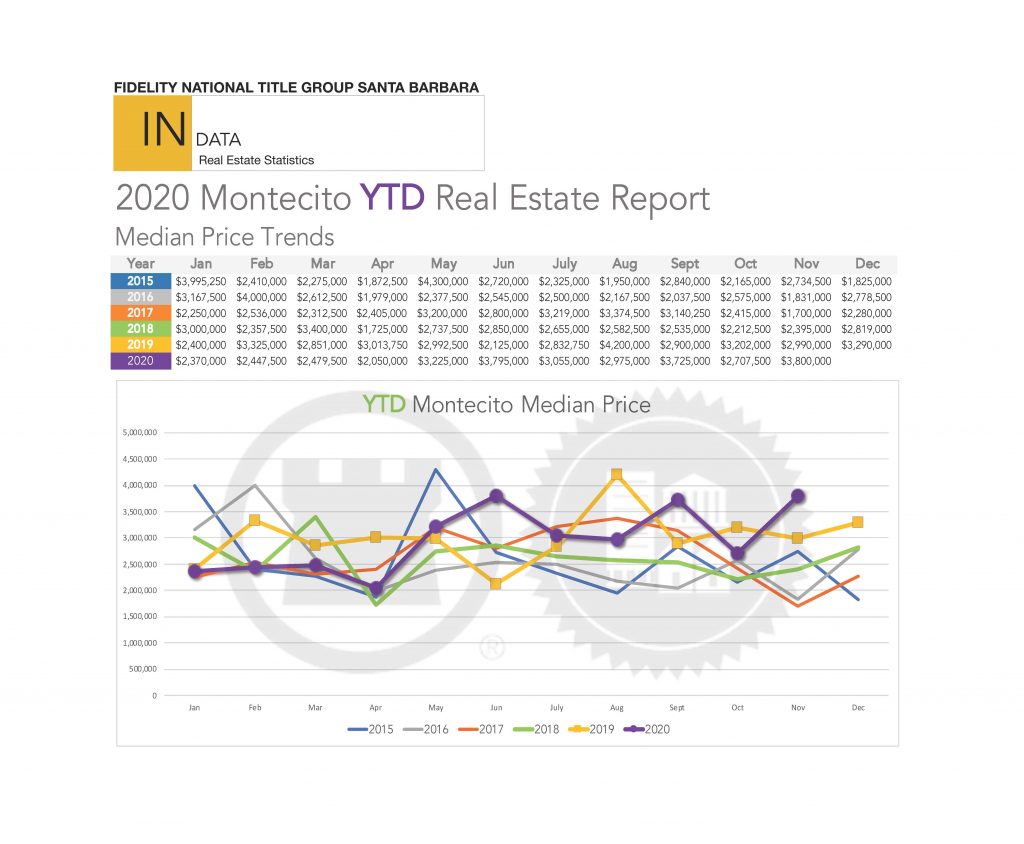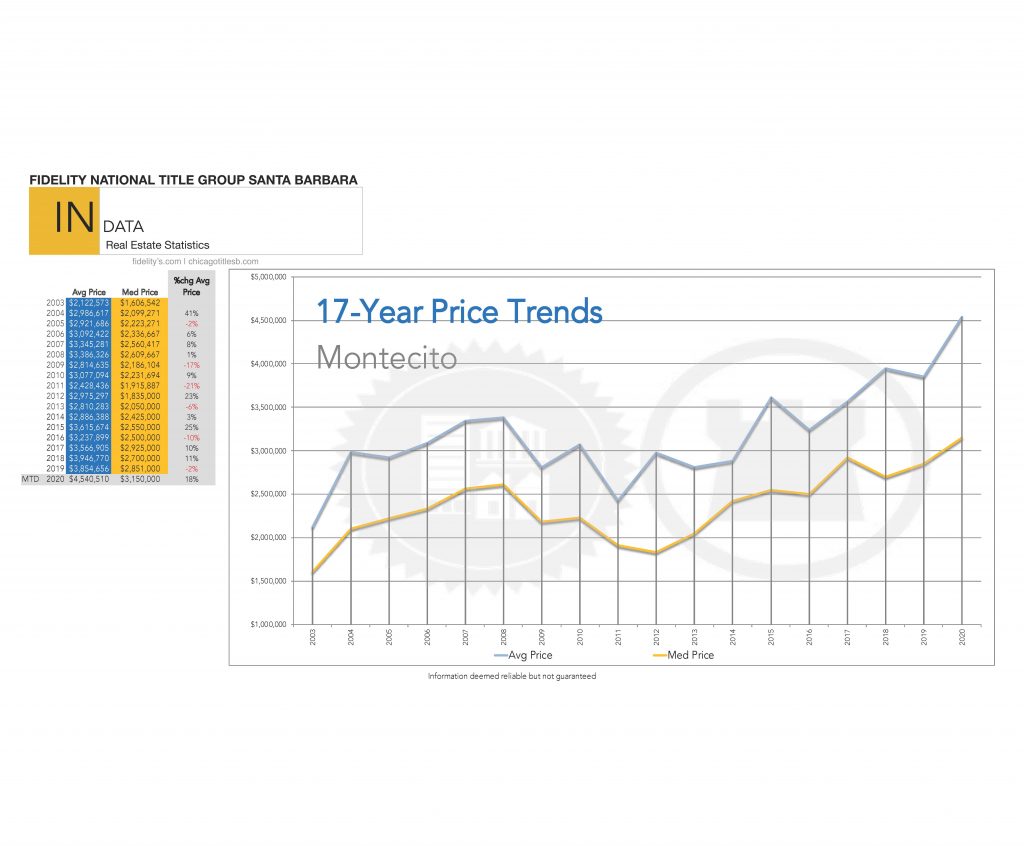 You might also be interested in...