A Virtual Vessel Contest for the Ages
You've got to hand it to Christopher Bell, the administrative analyst and public information officer for the Santa Barbara Waterfront Department. Instead of tossing a bilge pump into the harbor when city holiday events were cancelled due to the new lockdown orders, Bell turned the beloved annual holiday Parade of Lights into a virtual contest with the boats in dock. The event is aptly renamed, 2020 Virtual Vessel Holiday Lights Contest. Shout out! We get to vote the winners via social media on December 18. Winners will be announced December 21.
"The Parade of Lights is one of the biggest and most beloved events we put on here at the Waterfront, so having to cancel it due to the pandemic was not easy," Bell said. "Waterfront director Mike Wiltshire was very clear from the moment we cancelled that he wanted to have some sort of safe alternative event that would keep the holiday spirit alive."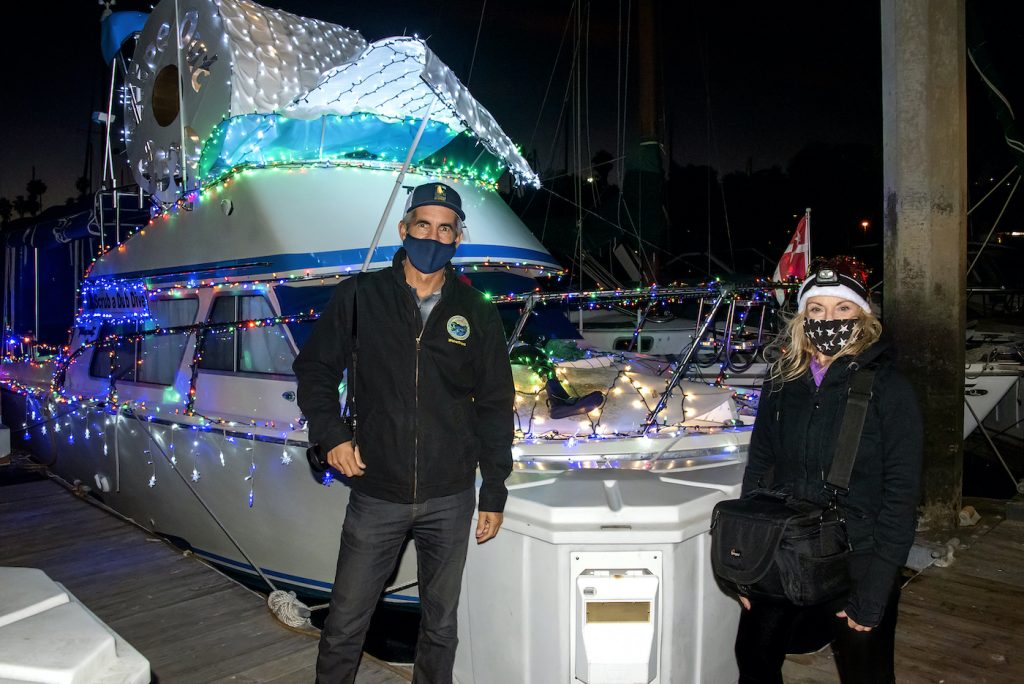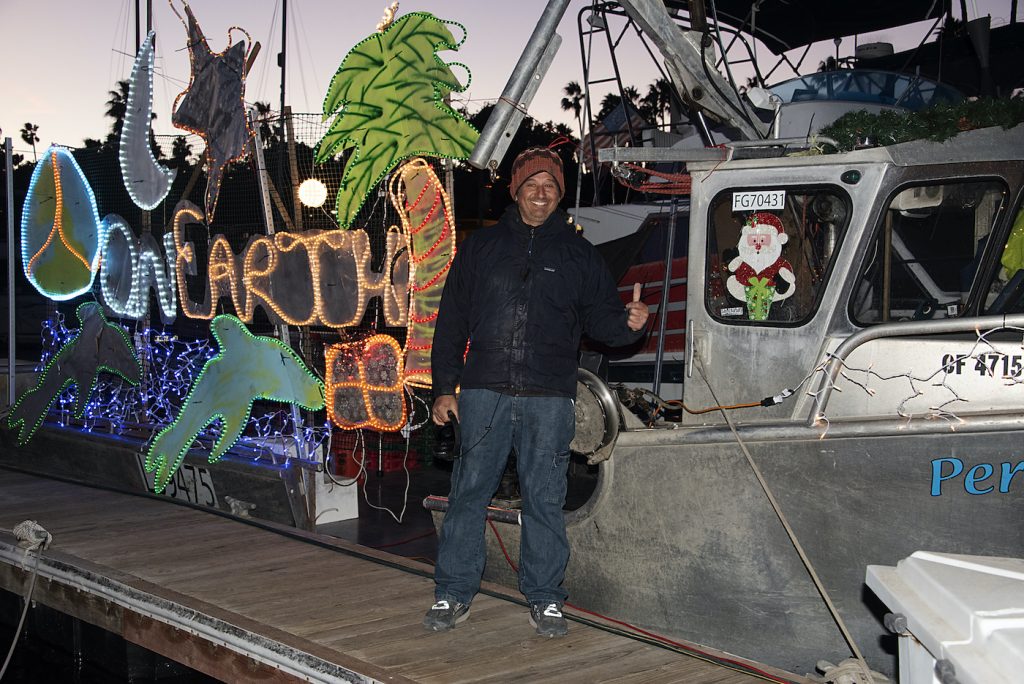 I was on the scene with Chris for meeting, logging in, and photographing all 25 boat entrants registered between December 14 and December 16. All the boats are kept docked in their slips for the contest, with their owners upbeat and proud of their decorating skills. Unlike all other years, it is open-themed for 2020, providing lots of leeway for the entrants. See the photos for a teaser preview of the entrants!
The contest honors three entries – first, second, and third place – in each boat category, complete with trophies, gifts, and cash prizes. Boat parade participants enter for free under: human-powered, power, sail, power, or commercial other vessels.
How to view the boat entrants and vote:
Visit the Parade of Lights website, SantaBarbaraCA.gov/ParadeofLights or vote on social media – Facebook (@santabarbarawaterfront), Twitter (@sb_waterfront) and Instagram (@sbwaterfront). The poll will ask you to score each entry using one to five stars.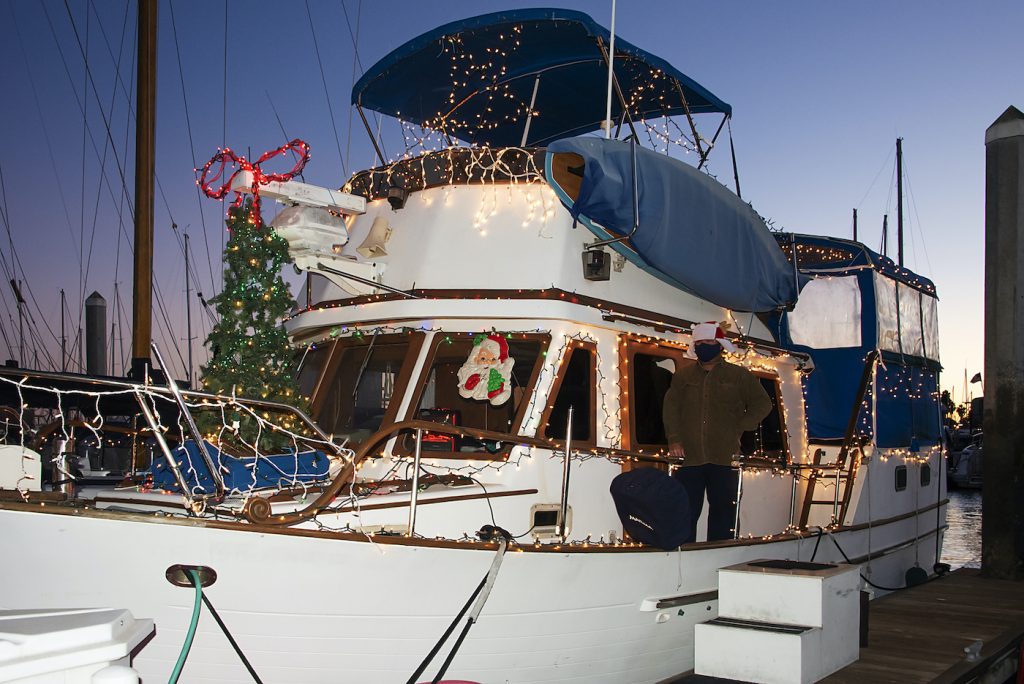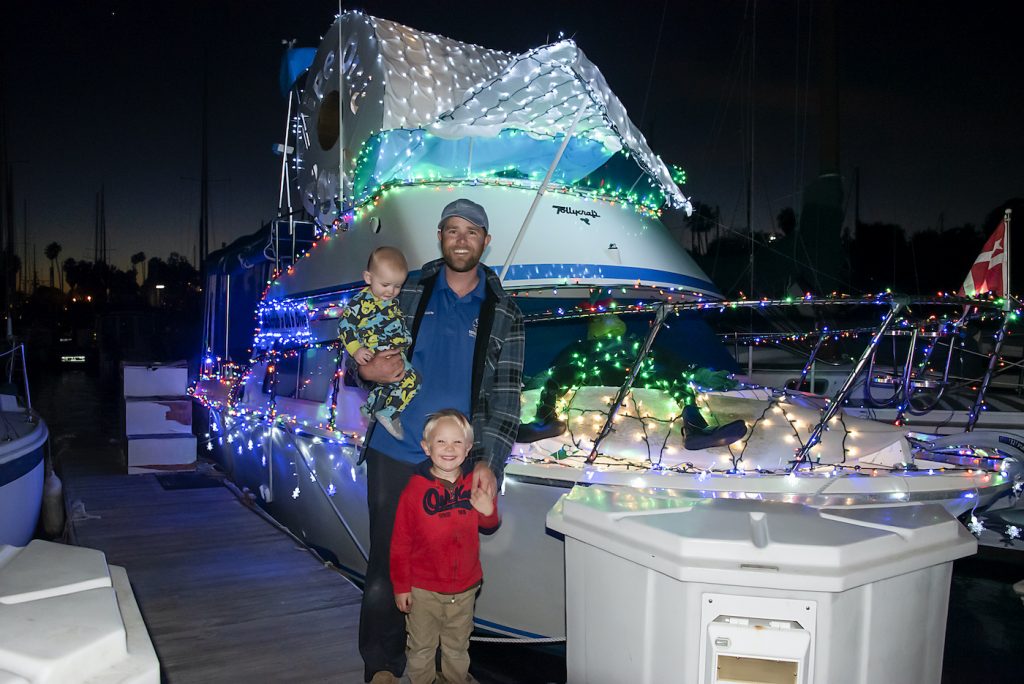 This year, thanks to a sponsorship from T-Mobile of $4,000, every entry will receive gift cards from Wharf and Harbor businesses. Other sponsors included Conway Family Wines, Char West Fish & Chips, The Great Pacific Ice Cream Company, Brophy Bros., the Sea Center, Santa Barbara Fuel Dock, and On the Alley.
Indeed, the Parade of Lights, founded in 1985 by Captain Don Hedden, former president of the Stearns Wharf Business Association, has come a long way and is still going full steam ahead!
411: Virtual parade of Lights Voting can be found at www.SantaBarbaraCA.gov/ParadeofLights.
You might also be interested in...