A (Sadly Muted) Jubilee Celebration for a Longtime Scribe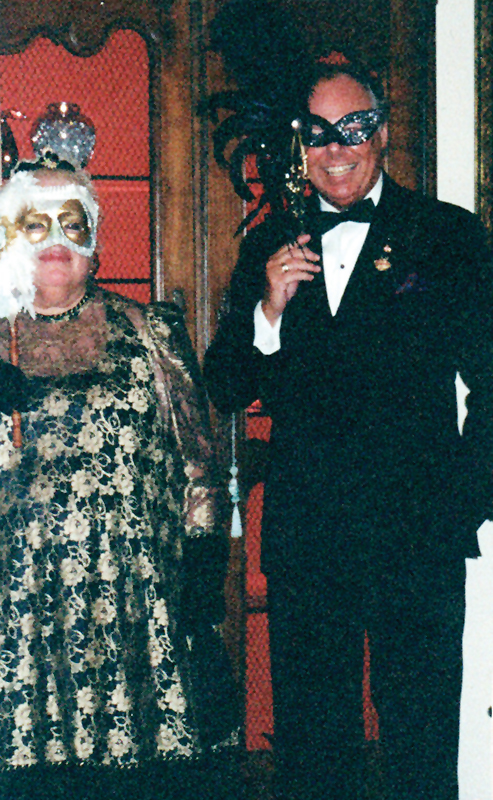 This column marks a major benchmark in my life!
I celebrate my half-century as a journalist, which has seen my career spanning my time in London, Manhattan, and Los Angeles on newspapers, magazines, and television, with the last 13 years living in Montecito, 11 years of them as a columnist for this illustrious organ.
If everything had worked out as planned, I would be back in England now marking the 50 years with a dinner party for 30 friends in Cornwall, where my career started humbly as a junior reporter on The Falmouth Packet, a weekly newspaper owned by the Daily Express, at the time one of the world's largest dailies and where my late father Ralph was an editor.
But Prime Minister Boris Johnson's edict limiting gatherings to six people or less scuppered those plans, not to mention my 67th birthday bash last July at an old friend Cat Pollon's new home near Marrakech, when the EU banned all U.S. flights.
Four years later I moved to Cambridge to toil for the Evening News, a daily with 54,000 circulation, where I eventually became a district chief reporter.
Much like Harvard and Yale, the city attracted the progeny of the rich and famous, and I would sell gossip items to the Inside World column of the Daily Mirror. As luck would have it, I met the columnist, the late Paul Callan, in the Royal Enclosure at Ascot, and introduced myself.
This led to me working on the column as a casual, morphing into a full-time job on the five-million-plus selling newspaper, as well as covering the Royal Family, including attending Guards Polo Club at Windsor every weekend to keep an eye on Prince Charles and his latest girlfriend.
In 1977 I moved to the Daily Mail to work for Nigel Dempster's Diary and covering Queen Elizabeth during her Silver Jubilee year, taking three months off in between to make my first visit to the U.S. on the last trans-Atlantic sailing of the year on the Cunard liner, the QE2.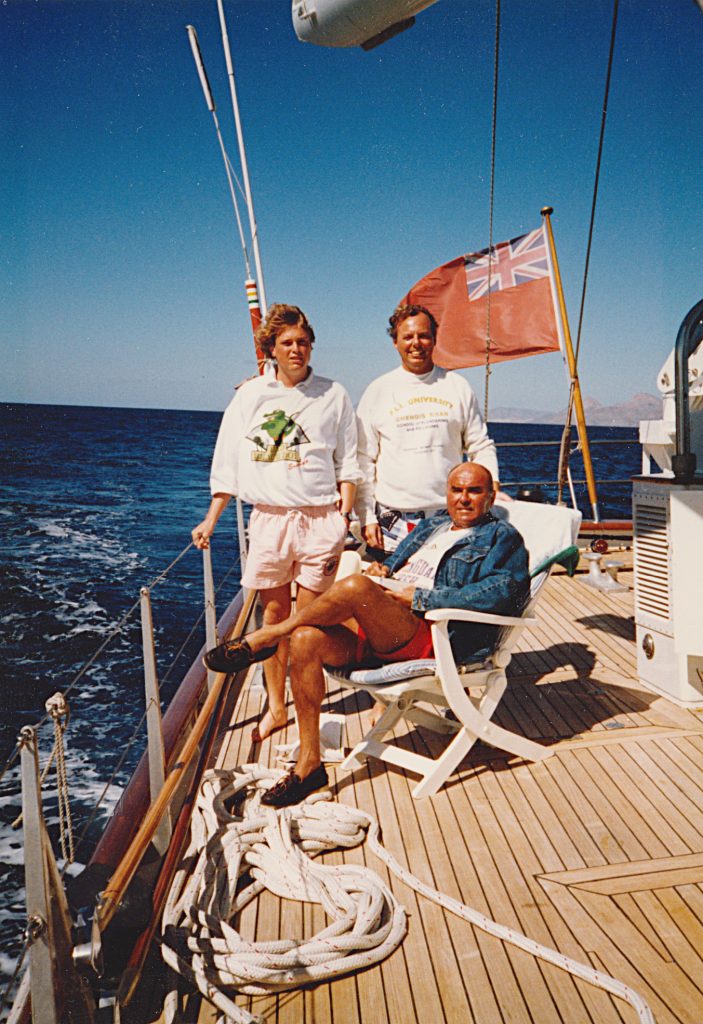 In New York I met with Rupert Murdoch and was later offered a job as gossip columnist on The Star, his newly launched celebrity weekly, which I joined on my move to Manhattan in February, 1978. The Aussie tycoon later bought New York Magazine off Clay Felker and I became one of two editors on the weekly's much lauded Intelligencer column.
My TV career was launched when I was asked to appear on WNEV-TV's a.m. show "Morning live" in Boston, becoming a show regular talking about showbiz, fashion, and the Royal Family. The anchor, Susan Sikora, was then poached by the ABC affiliate in San Francisco, KGO, to launch their new a.m. show "Good Morning Bay Area," with me flying out every 10 days from New York, bunking at the Fairmont Hotel atop Nob Hill.
I was then asked to do a gossip segment on the national syndicated Joan Rivers Show and, when they realized the high ratings it generated, I was then signed to a contract by Tribune Entertainment to be a regular on the show for nearly four years. Joan would often invite me to join her at parties at her opulent Versailles-style penthouse, which was just a short walk from my apartment near the Pierre Hotel.
As Joan put it: "This is what Marie Antoinette would have owned if she'd had money!"
After Joan's show ended I was again signed up by Tribune to become a regular member of the weekly "Celebrity News" panel on its Geraldo Rivera Show, also taped at CBS on West 57th Street, along with the New York Post's Cindy Adams and the late National Enquirer columnist Mike Walker.
I was then asked to contribute to a new CBS Eyemark show Day & Date, which led to me becoming an anchor on the show when one of the principals became ill.
My producer called and asked if I'd ever anchored. I replied in the negative and was asked to come to the studio for a dry run, which worked out perfectly.
The next day was my baptism of fire appearing live on a national show without any anchoring experience whatsoever. It was a flawless piece with the production staff breaking into applause when my segment wrapped.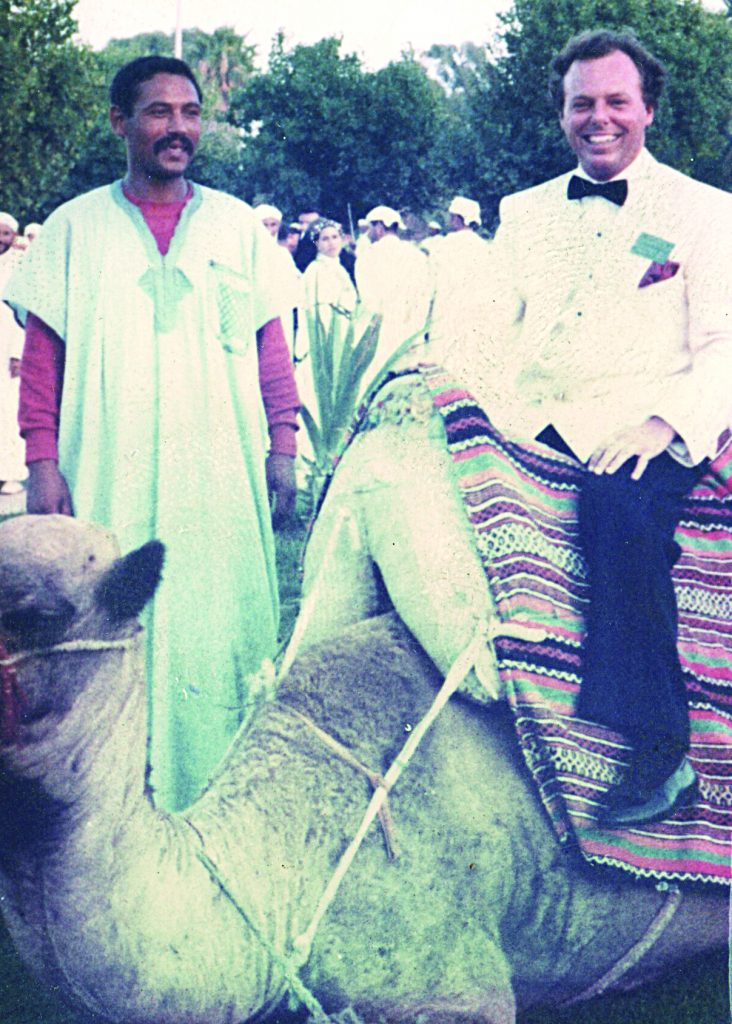 Innumerable TV appearances followed, including doing royal commentary of ABC's World News Now and hosting E! Entertainment TV's The Gossip Show, in New York, Pittsburg, Philadelphia, Chicago and Los Angeles, among them Oprah, Phil Donahue, Good Morning America, Leeza Gibbons, Larry King, Montel Williams, Jenny Jones, The View, Hard Copy, Sally Jessy Raphaël, Maury Povich, Inside Edition, and Canadian TV's Dini Petty Show, when I would fly to Toronto regularly, staying at Canadian Pacific's Royal York Hotel, returning to the Big Apple the next day. I was such a regular the airline attendant on the Air Canada flight from La Guardia would always arrange for an upgrade!
After nearly 25 years in Manhattan I moved to the Big Orange in 2001, living in the rarefied enclave of Hancock Park in the storied Ravenswood building opposite the Wilshire Country Club, known as the longtime home of the film star Mae West.
It was the perfect locale given I was a regular commentator on KTLA's morning show, which was just a few blocks away on Sunset Boulevard, and a "talking head" on matters royal for Entertainment Tonight, then based in the Mae West building at Paramount Pictures, CNN, and the Fox News Channel.
Having known kings and queens, despots and dictators, I have sailed on many a private yacht and stayed on many a private island, including those of Cuban president Fidel Castro, Virgin Atlantic tycoon Sir Richard Branson, and German magnate Prince Johannes von Thurn und Taxis, who confided to me just before he died in the early '90s: "At least the children have three palaces each!"
I was even invited on the Royal Yacht Britannia when it was docked in New York harbor for the 500th anniversary party for Scotch whisky before it sailed to the Caribbean to pick up the Queen for a foreign tour!
I moved to our Eden by the Beach in 2007 to join the News-Press as a columnist and radio host at the invitation of owner Wendy McCaw before my move to the Journal in 2009 – the perfect spot for the final chapter in my colorful career.
Looking back I have absolutely no regrets at the trajectory it has taken, although this last year has not been the easiest given the lockdown and pandemic restrictions.
As Queen Elizabeth noted in 1992 when 1,000-year-old Windsor Castle nearly burned to the ground and Prince Charles's marriage to Princess Diana broke up, this has been my annus horribilis!
Roll on, 2021…
You might also be interested in...