New to the 'Hood: Meet Mark Osiel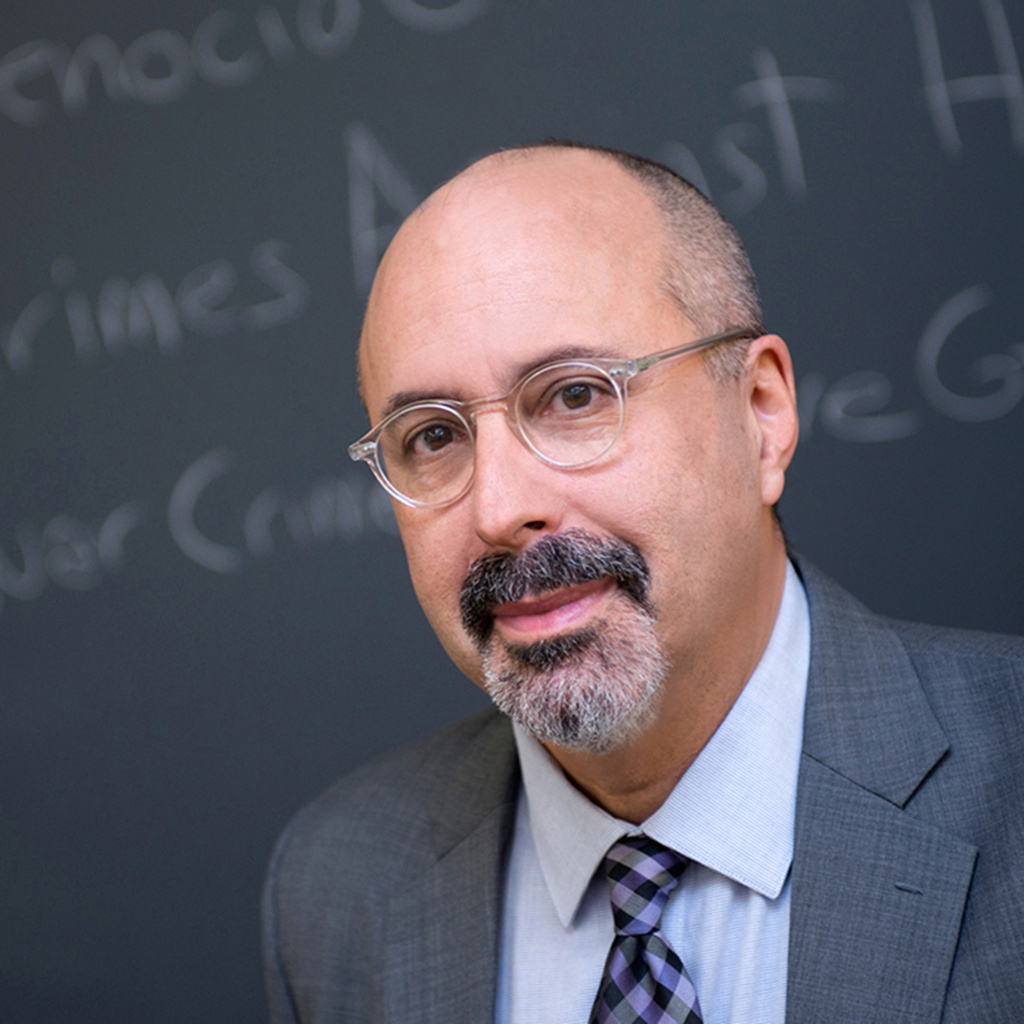 Mark Osiel is a lawyer, author, and law professor who holds the Aliber Family Chair at the University of Iowa. So, what's he doing in Summerland? Well, he adds yet another accomplished and interesting citizen to the community for starters. Here's a little to know about the professor and author.
Q. You recently moved to Summerland and you told me you plan to eventually retire here, in the area where you grew up, while your long teaching career in Iowa continues mostly remotely for the time being. Most people, once they leave, are not able to return. What pulled you back after all these years?
A. I enjoyed a very happy childhood here – first in Carpinteria, then Montecito, finally in Santa Barbara proper – and have many fond recollections of the place, both the people I knew in school and of course the spectacular beauty of the natural environment. The foothills of San Roque were my backyard, Butterfly Beach my playground. At a local camp, I learned to pitch a tent and shoot with bow and arrow. Through the summer youth program at the Santa Barbara Yacht Club, I learned the seaman's ropes, progressing then from fierce competition in small "sea shell" dinghies to crewing on members' yachts for weekend jaunts to the Channel Islands. Such great fun! I look forward to more of that, as well as involving myself in local nonprofit organizations.
Before settling on your legal and teaching career you worked for Project Head Start and were a paramedic in Guatemala. I would love to know more about those experiences and how they shaped you.
At age 15 I worked for a few months as a volunteer at a local Head Start program and acutely recall the names and faces of the mostly minority kids, so fresh and rambunctiously energetic, whom I coached, tutored, and mentored.
The paramedic experience happened by way of the local chapter of Amigos de las Americas, an organization that placed high school students in highland areas of Central America, where I administered vaccinations to hundreds of young children. That experience led ultimately, through life's serendipitous paths, to my books on Latin American law and politics, which focus on the prosecution (in which I've sometimes been tangentially involved) of human rights abuses in Argentina, Brazil, and Chile.
You are the author of numerous books (Summerland is peppered with authors, including Lou Cannon and Bella DePaulo) dealing with the law and governmental atrocities against humanity. In layman's terms, what have you concluded about man's unkindness (and this is putting it mildly) to his fellow mankind?
Yes, I've written a great deal about legal responses to mass atrocities, to genocides, war crimes, and crimes against humanity. My readership consists of scholars in the social sciences and humanities, as well as lawyers and judges.
As for "man's unkindness to man," undoubtedly those are important questions. But I myself don't work at so high a level of abstraction. We focus on the strengths and weaknesses of alternative legal and policy responses to large-scale violence of various sorts. There has been, alas, many such episodes and places throughout the world to think about in this regard. My work has taken me to many of them. In conversations with locals, we ask whether a truth commission might be preferable to a criminal prosecution. And how best to organize a program for victim reparations, where the civil justice system can't or won't redress the wrongs they've suffered.
Is there a big difference between the law and what is ethical in judging war crimes and crimes against humanity?
Yes, I think so. The criminal law is tolerably good at grappling with the terrible things that individuals do to other individuals. Its concepts and categories tend to run out and require serious rethinking when confronting collectively organized wrongdoing on a massive scale. Who is really most deserving of punishment at such times? Those who pull the trigger or those who give the orders from afar? What should we do when, as in Rwanda, there are far too many perpetrators to imprison for periods commensurate with the magnitude of their wrongs? These are some of the questions my writing and international consulting have sought to address. Moral philosophy can help refine the law's tools to this end. But in improving our legal instruments, it's most important to pay close attention to the organizational and interpersonal dynamics involved in such horrors. Here, the social sciences prove at least as useful as ethics.
I have met the mothers of the disappeared – Madres de Plaza De Mayo – in Buenos Aires who protest the 30,000 who disappeared in Argentina during military dictatorship and the "dirty war" in the 1970s and was very moved by their activism. What is your involvement in that atrocity?
During the six months I spent in Buenos Aires, I spoke at length with several of the Madres leaders and worked with one of the human rights groups then seeking the prosecution of military and police officials responsible for human rights violations during the 1970s. One of the prosecutors I knew later went on to become the Chief Prosecutor at the International Criminal Court. I spent a year there in The Hague, co-directing a research center focused on public international law, working to help develop the new field of international criminal law. There have been significant setbacks, but the legal changes we worked for have mostly been quite heartening for the cause of human rights throughout the world, in my opinion.
Back to Baja Montecito
Quite some time after Mark and I communicated, the bilingual professor confessed that he discovered that he hadn't technically moved to Summerland, despite having announced his move to the town on a friendly "reach out" on NextDoor, which is how I'd connected with him.
"It's quite confusing, Leslie," Mark replied, to which I responded: "Now you're telling me?"
"On Summerland Heights Lane, our mail is delivered to us, not via boxes at the post office. Our zip code is 93108 and our formal mailing address is 'Santa Barbara, CA,' not 'Summerland, CA,'" he said. "Yet, if you go to Google Maps and type in Summerland, CA, the map that appears clearly locates our street in Summerland, not Montecito, which is show to begin on just the other side of Ortega Ridge Road."
Thoroughly confused? To that, I may as well let Mr. Osiel know that Summerland has been referred to as Baja Montecito. So perhaps the professor might just want to tell folks that's where he lives? Either way, welcome to the neighborhood and thanks for chatting. I hope to see you around Baja Montecito – walking the beach or riding your bike – and learn more about your efforts around the globe… once we all get vaccinated.
You might also be interested in...