Holiday Cheer is Here in Montecito, Despite Pandemic Shutdown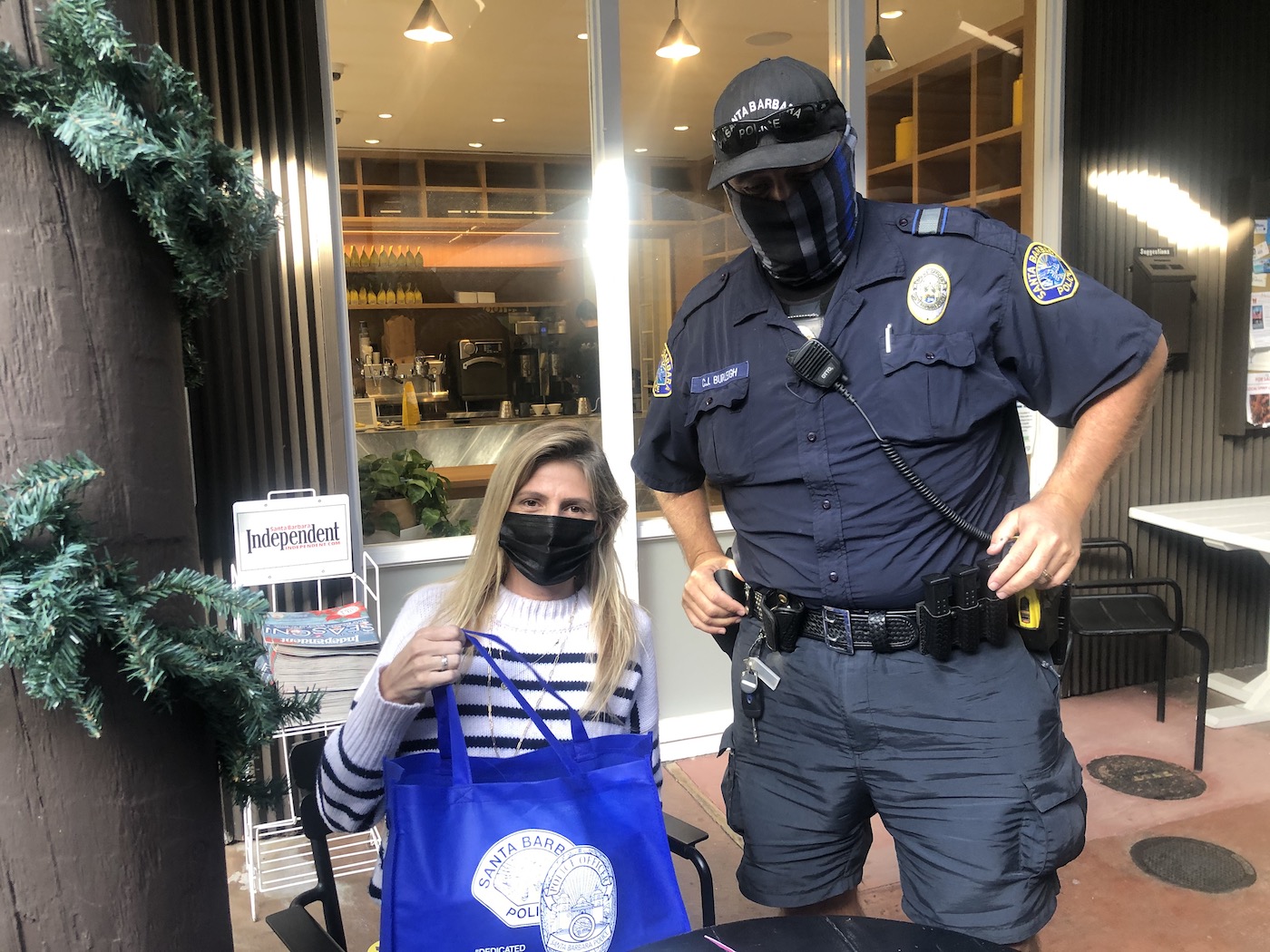 Governor Gavin Newsom's shutdown order, in place for a minimum of three weeks, means no more dinners out for a while, coffees with friends, all of that. However, this is Montecito, a special, magical community of strong people that have been through a lot, with love in their hearts. This renders them fully capable of staring down the Grinch of 2020 and making wonderful things happen. Some great opportunities and good news follows to help you have the most wonderful, meaningful holiday this year. 
Season's greetings from the Santa Barbara Police Department: We consistently make our sheriffs feel welcome here. They're our partners in the Hands Across Montecito project to help our area homeless come indoors. They report on crime in Montecito faithfully at the top of every monthly board meeting. California Highway Patrol and Sheriffs anchor our Montecito Association Transportation Committee, and led our Fourth of July Motorcade Parade. When we walk Coast Village with the sheriffs on homeless outreach, Montecito neighbors always greet and thank them for being in our community. We've now added SBPD to our enforcement partnerships, meeting with them at the Montecito Country Mart last Friday. To our delighted surprise, SBPD's Craig Burleigh brought us swag bags, with all kinds of SBPD-themed goodies inside. Kristin Teufel loaded him up with Caffe Luxxe gift cards for his fellow officers. It turns out cops love safe bathrooms (who knew?) so they'll be visiting the Country Mart quite a bit, and using the parking lot for an early morning briefing. Nextdoor mavens – please be sure to get that right, and don't fret online that police in the parking lot means a bank robbery. We're creating a community partnership with SBPD, so please make them feel welcome here!
You might also be interested in...