Richie's Barber Shop Annual Toy Drive Adds a Twist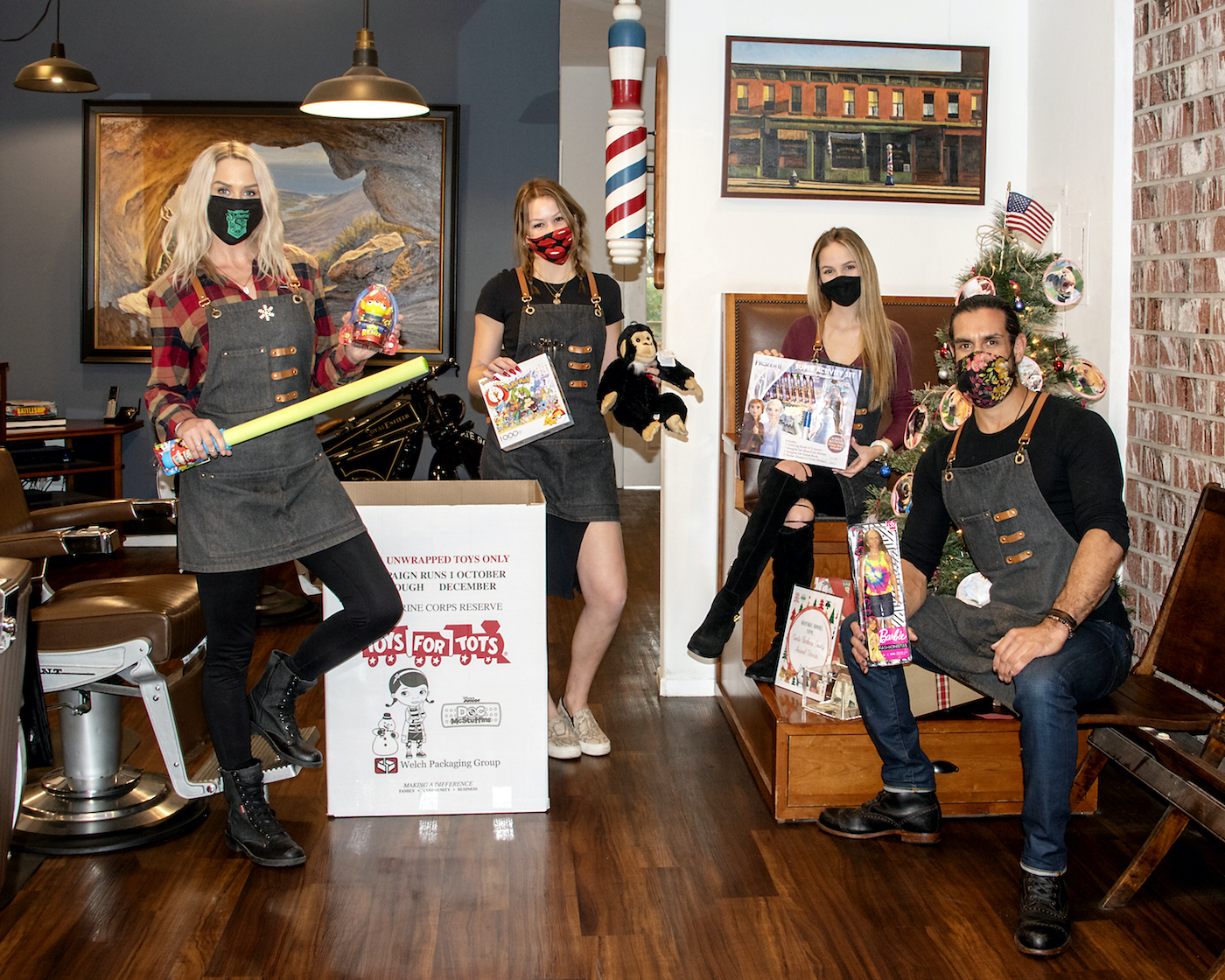 Richie's Barber Shop has held its annual toy drive for kids for nine years and this time it has added an element for our lockdown times: adopting a pet from the local animal shelter. The shop's annual Christmas tree is decorated with photos of the pets for adoption, and the American Flag stands proudly at the top! Pets for adoption include two roosters – brothers named Rock and Roll – a spayed female pit bull named Kate and other interesting pets needing a home. There are also a few boxes to be filled with their annual Toys For Tots drive for families with children in need in our metro town area.
Richie Ramirez and his longtime barber and charity event organizer Jessica Jay took five for a quick socially distant/masked interview about this year's holiday drives:
Q. Why did you add pet adoption as part of your annual holiday toy drive?
A. We are promoting rescuing animals from the local shelter and have some of the pets' photos on our Christmas tree at the shop. With more clients working from home and staying home more often, it's a great time to adopt or foster a pet! People often get puppies and pets for Christmas, so it's a great time to promote rescuing! The local shelter is low on dogs and cats, and has a few roosters, mice, and other interesting animals to adopt.
How does the pet adoption work and how many pets are available?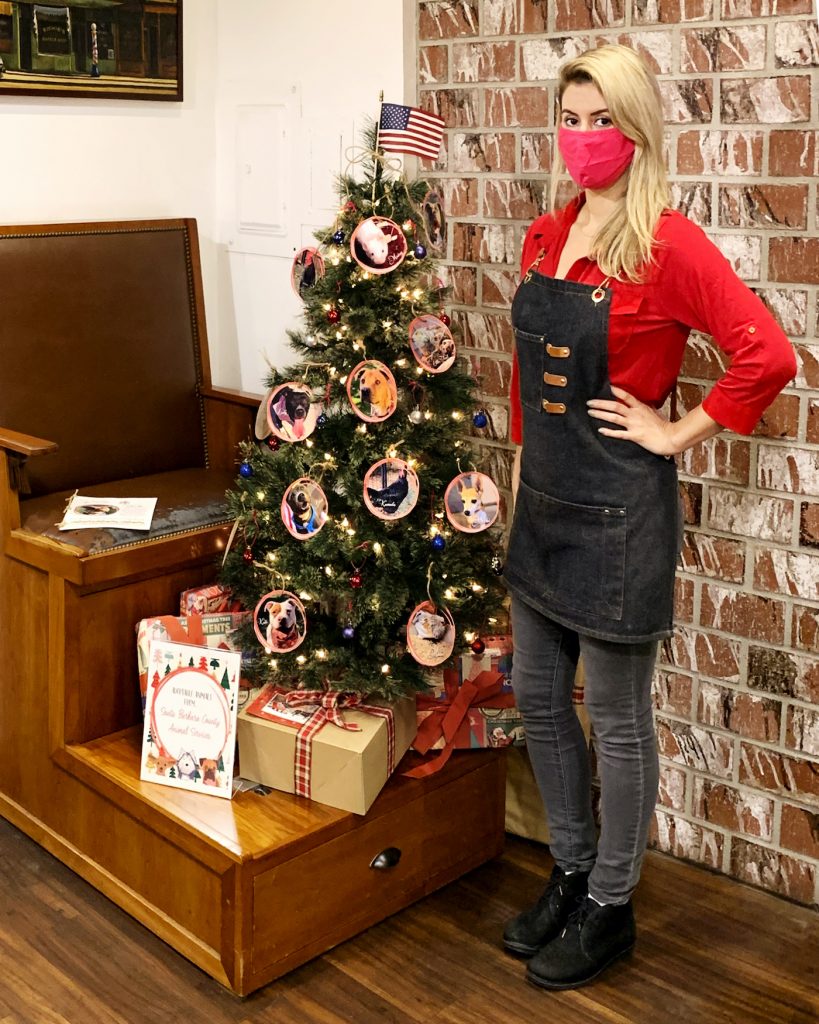 The full list of pets available and how to adopt is on the shelter website: www.countyofsb.org/phd/animal/otheradoptions.sbc. Just go there to view the animals, and if there is one that you would like to meet in person, call and they will set up an appointment.
And the annual toy drive?
Our annual Toys For Tots holiday drive has many of our clients already asking where the boxes are before they even arrive! Like past years, for every toy you bring in, your name goes in a drawing to win a Richie's Barber Shop haircut, and due to COVID, we are not doing hot towel shaves, so it's for the haircut only this year. There is not a price maximum or minimum, and the most needed gifts are for infants and teenagers.
How many toy boxes is this year's goal?
We usually aim for three or more boxes, but we understand times are tough now, so we set a goal of two boxes this year. However, a third and fourth would be an amazing bonus.
What is the time to drop off the toys at the shop?
Toy drop off, with mask and social distancing, is on right now through Monday December 21 when our shop is open on Coast Village Road, which is 7 days a week from 9 am to 6 pm.
Where does the shop drop off the toys?
The toys are picked up by the Unity Shoppe, and some of the toys will be donated to children nonprofits such as the local Boys & Girls Clubs and Children of America. Year-round, hospitals and groups may request special toys for sick children or their facilities, free of charge. By working together we help more families and agencies with the things they need.
Who gets the toys and how?
Every child is qualified to get a toy, and documented to reduce duplication. All toy donations are brought to the Unity Shoppe, where mothers shop with their children for the gifts they know their children would like, so they can be the heroes in their household. The moms and kids pick their own toys.
When will the kids get the toys?
Families are registered and will get a date and time of when they can come in from December 15 to 21. All toys received after the 21st will be used for next year or for other donations.
And a word for your clients and followers?
We celebrated our 10-year business anniversary this past Halloween! It's been a hard year to say the least, but with the help of our beautiful community, we are determined to be here next year, 2021, filling up Toys For Tots boxes! To all the kids, clients, and local businesses, hang in there! We will all get through this together!
Richie's Barber Shop is located at 1187 Coast Village Road. Toy drop off times: Monday through Sunday 9 am to 6 pm or call (805) 845-9701
You might also be interested in...