Grab-n-Go Services Announced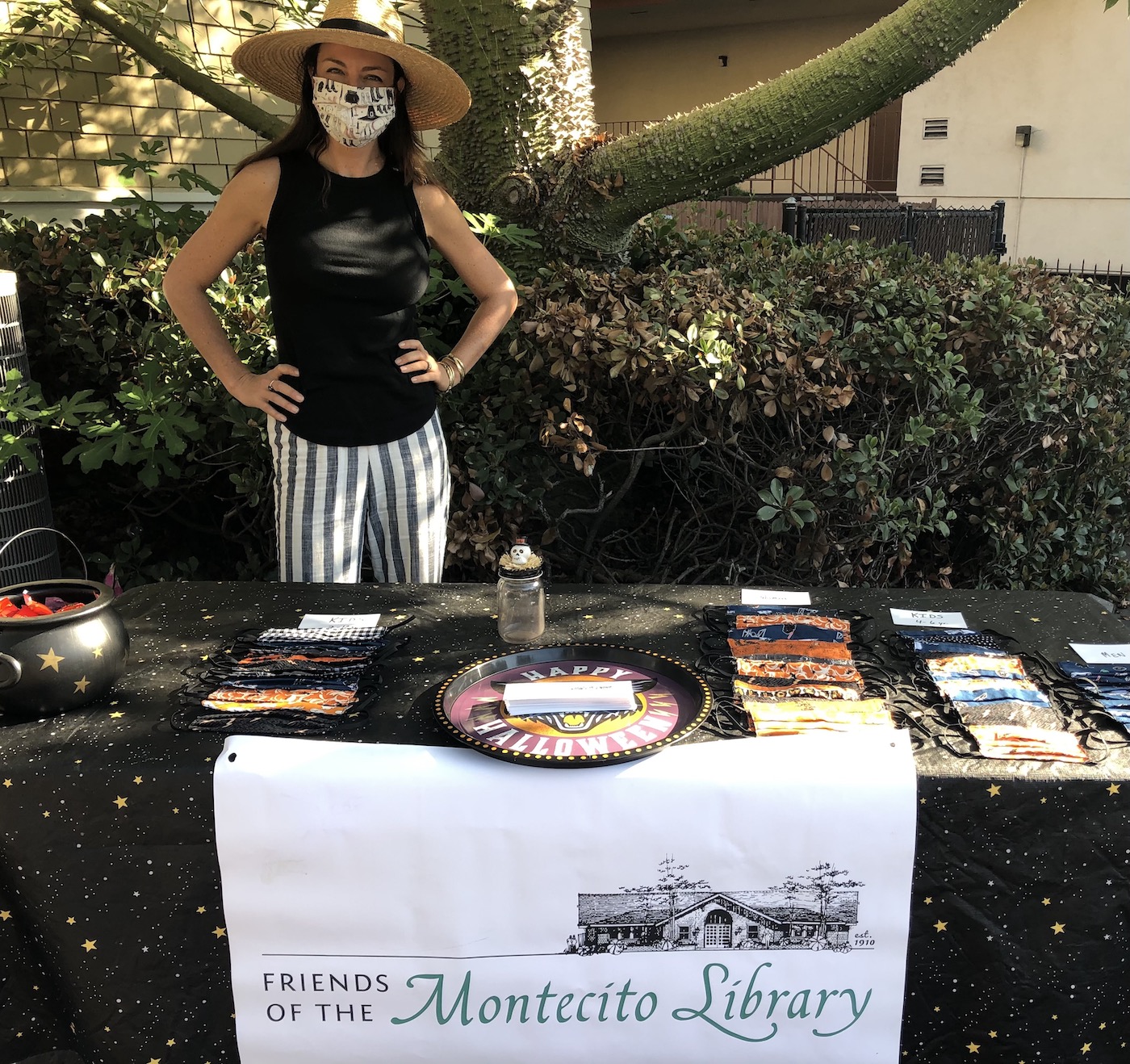 Winter is coming! Santa Barbara Public Library is transitioning our sidewalk service indoors. Montecito Library will be allowing one household at a time to browse a curated selection of materials inside for 15 minutes. 
Grab-n-Go in Montecito will be on Tuesdays from 2 pm to 5 pm, and Thursdays 10 am to 1 pm, starting on December 3.
Masks and a squirt of hand sanitizer are required to enter. Folks will present their library card (or photo ID). We recommend calling ahead to make an appointment if you want to avoid waiting. With the one household limit, we are hoping to have a mix of appointments and walk-ins to accommodate everyone.
So how does Grab-n-Go compare to pre-COVID library visits? It looks very different. For now, restrooms, public computers, copying, and seating will not be available. The browsing area will cover a small footprint where our new items, audiobooks, large print collection, and DVDs live. We will increase the selection by allowing browsing in the children's section as well, but not yet in the rest of the library.
These limits are temporary as we wade through a gradual reopening process alongside Central, Carpinteria, and Eastside libraries. Library staff will all be wearing masks and practicing physical distancing as well. We will work to create a welcoming environment in this smaller space.
Holds Pickup Outside
We are continuing our existing holds pickup system at the bottom of the stairs so patrons can still call ahead, check their items out over the phone, and pick them up without having to enter the building. This process has been working well for us since July and we have had over thirteen hundred curbside visits in the last five months.
Outdoor services are important for us to maintain as we know that many in our library community are taking necessary health precautions right now. As needed with changing weather, we will move the pickup table to the top of the stairs to allow for people to retrieve materials without having to come all the way into the library.
Oh, how things have changed!
Masked and Mighty
Inspired by the Masked and Mighty Campaign led by Santa Barbara County healthcare and educator partners (maskedandmighty.org), Montecito Union School sixth graders used design thinking and laser cutting technology to create beautiful light-up signs to remind locals to wear masks. Thank you to Paloma Rudnicki, who designed and delivered our new sign! Keep it up, designers. You make us proud. 
Speaking of artists, if you are interested in supporting the Friends of the Montecito Library, board member Kelly Hatchett will be making her hand-sewn holiday masks available outside the library on Thursday, December 10 from 10 am to 11 am, by donation. Her Halloween masks were a hit, and we applaud her and the rest of the Friends' efforts in support of our library.
With case numbers up and the County being reassigned to the purple tier, library staff are very concerned about health and safety. We appreciate our patrons wearing masks and following our ever-evolving pandemic policies.
Thank you to Paloma, Kelly, and everybody in our community who are working to keep us all safe and well.
Our Best
We know these limited services are not the same. However, we hope that this partial reopening allows you the chance to browse the collection and return to the library, especially if it was part of your normal routine that you are missing.
Staff will do our best to ensure a healthy environment and continue to provide excellent customer service, limitations and all.
Happy reading! See you at the library!
You might also be interested in...