Dinner for 300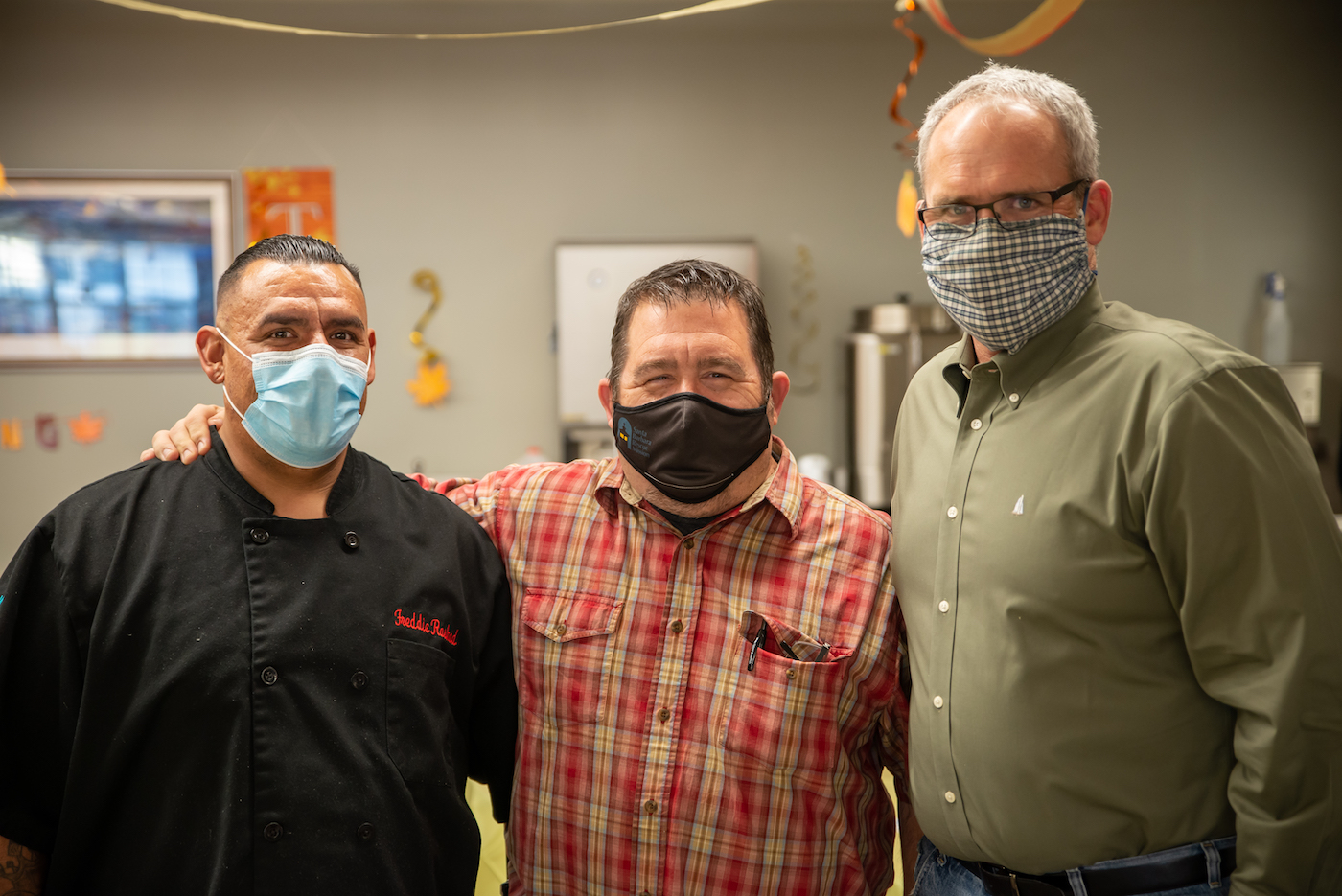 Having volunteered at the Rescue Mission for the past 13 years, I had to miss acting as a waiter at the Rescue Mission's annual Thanksgiving Feast this year because of the pandemic restrictions.
However, as the 55-year-old shelter is designated as "an essential service," 40 homeless at a time were allowed in to nosh on chef Freddie Rashad's culinary efforts using 90 turkeys, 120 pounds of potatoes, 75 pounds of carrots, and 120 pounds of green beans, with red X's designating no sitting seats so everybody was suitably socially separated.
"This Thanksgiving was extra challenging because of the pandemic and ongoing restrictions," says Rolf Geyling, president. "We are planning to provide thousands of more meals throughout the holiday season, including 300 for Thanksgiving alone."
An awful lot to give thanks for…
All is WELL
Santa Barbara company, WELL Health, which enables conversations between patients and healthcare organizations through secure, multilingual messaging, has good reason to celebrate this season.
The digital health leader in patient communications has just announced $45 million in funding led by Lead Edge Capital, bringing total funds raised to $75 million since its founding in 2015.
It follows more than 100 percent cumulative growth every year since its founding half a decade ago.
"WELL delivers what patients expect today – the ability to engage with their healthcare provider as easily as they'd text a friend," says Guillaume de Zwirek, CEO and founder. "This year alone our technology will enable more than 200,000 healthcare providers to send more than one billion messages with more than 30 million patients."
Exploring His Roots
Montecito actor Rob Lowe's Thanksgiving was decidedly more subdued this year.
Rob, 56, and his family, including wife, Sheryl, and sons, Matthew, 27, and John, 25, have all been tested for COVID-19, he told People magazine.
And while the current pandemic is keeping many people apart during the holiday season, Rob, who stars in the TV series 911: Lone Star, has partnered with ancestry.com to explore his roots – and even connected with a cousin he never knew existed.
"We always do holidays in a big way, but this year we pared down and everybody is being tested for the virus," he says.
A smart move…
You might also be interested in...