Montecito Planning Commission Approves Plan to Keep Debris Nets Up For Next Three Years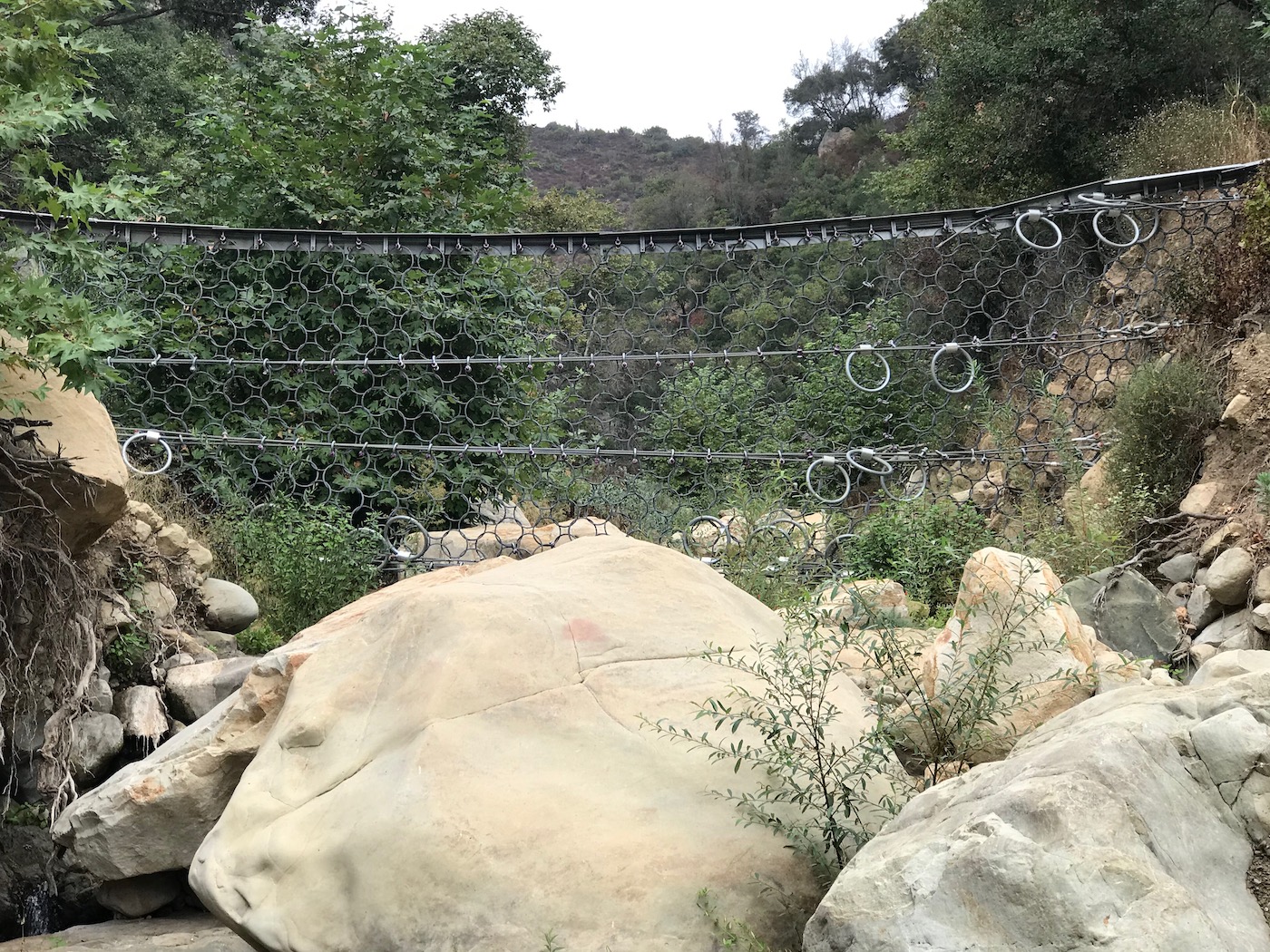 In a unanimous vote last week, the Montecito Planning Commission extended the permits for several Swiss-built flexible steel debris nets that were installed above town after the tragic mudslides that occurred in the wake of the Thomas Fire nearly three years ago. Thanks to a multi-million-dollar fundraising effort by The Partnership for Resilient Communities (TPRC), funding and plans for up to 11 debris nets were approved; in spring 2019, six were built and installed, two each at chokepoints in Cold Spring, San Ysidro, and Buena Vista canyons.
Following an emergency permit extension last year, the vote will allow the nets to remain in place until 2023, by which time, environmental experts believe the front-country foliage and burnt soil created by the Thomas Fire will have substantially recovered. That fact, along with Santa Barbara County's regular maintenance of local debris basins as well as a newly-funded basin that will replace several demolished residences alongside Randall Road, bodes well for Montecito as we head into winter weather season.
Les Firestein, who co-founded TPRC, welcomed the planning commission's permitting extension, adding that the group had to apply for temporary permits in order to get the debris nets up as quickly as possible, rather than endure the glacial pace of Environmental Impact Review (EIR) reports that go with longer-term building permits.
"We had a time clock working against us," said Firestein. "We needed to get those things in the ground as quickly as possible because the greatest danger post debris flow is in the five years after the event, but mostly at the front end, in the first year and decreasing after that. So were we to have applied for permanent mitigation, with all the time it would have taken for all the EIRs to be done, we'd still be several years down the line with nothing to show for it and with nothing in position to protect the community."
Stay tuned for more updates on our town's ongoing efforts to recover and rebuild our community.
Continue reading...