Tesla Investor Takes Tuscan-style Home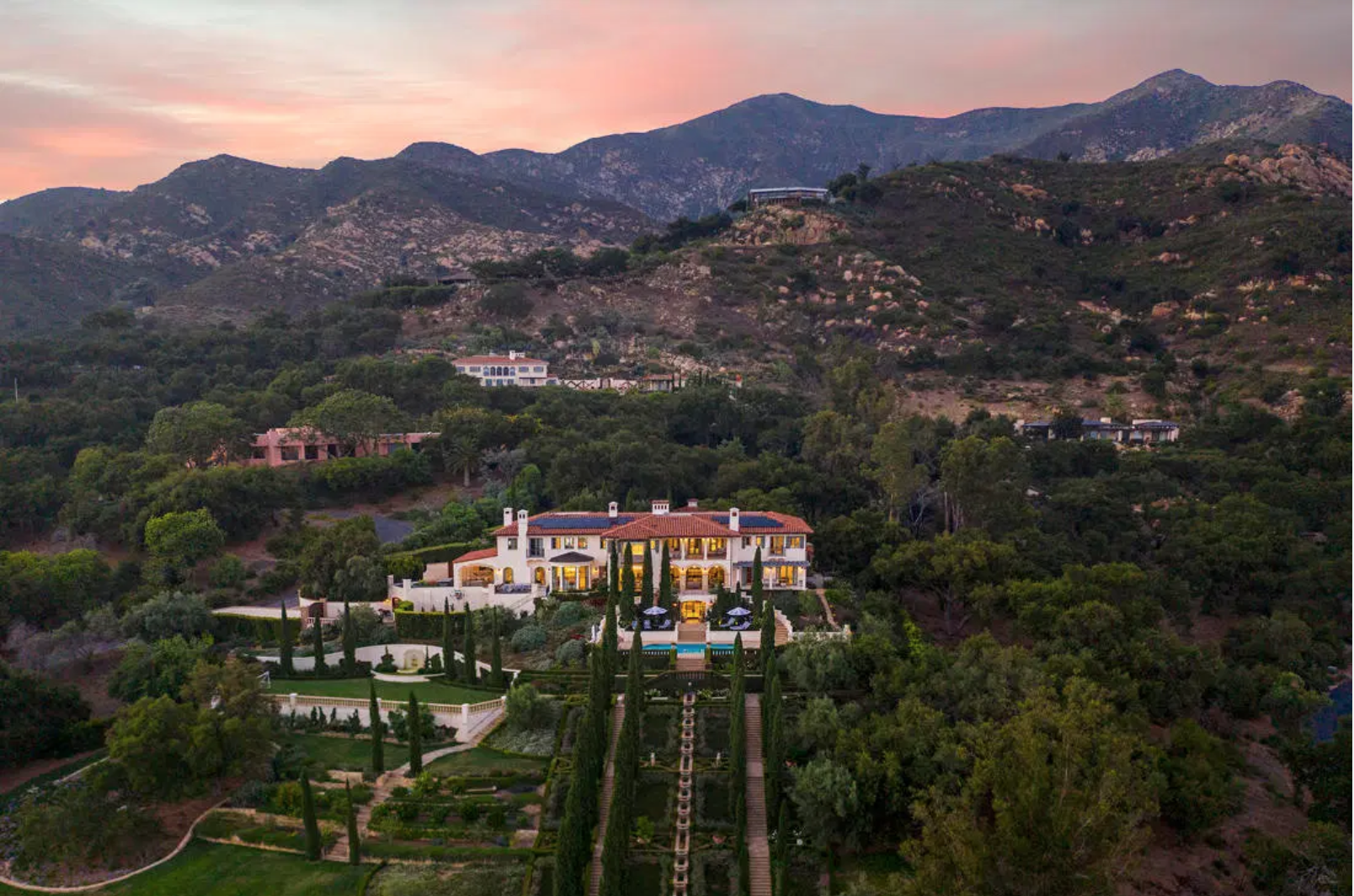 One of the major investors in the electric car giant Tesla has splashed out $18 million on a new Montecito home and is moving here from Beverly Hills.
Alan Salzman, 63, heads VantagePoint Capital Partners and owns 7 million shares in the auto company worth more than $2.3 billion.
His new hilltop Tuscan-style property was built in 2016 by construction magnate Jim Hughes and his wife, Cynthia, and boasts eight bedrooms and 11 bathrooms in more than 13,000 square feet of living space spread across three floors.
Set on three acres, the estate is gated and cloaked behind walls of mature trees, and has panoramic views of the Pacific.
Salzman, sold his 2.6-acre estate in Atherton, one of the Bay Area's most exclusive neighborhoods, for $30.5 million last year, and has put his Beverly Hills estate, which he bought for $20 million three years ago, up for grabs for $38 million.
ShelterBox, Now by Royal Appointment
To mark ShelterBox's 20th anniversary, Her Royal Highness Camilla, Duchess of Cornwall, who serves as patron of the organization, sent a video thanking them for their pioneering achievements over the past two decades.
"I also want to salute your heroic efforts this year to support people already battling for survival," the wife of Prince Charles, Queen Elizabeth's eldest son, said. "I send my heartfelt thanks to everyone working for this remarkable organization."
Kerri Murray, ShelterBox president, has met Camilla a number of times, including at the nonprofit's operational headquarters in Truro, Cornwall, and at a lunch at Clarence House on the Mall in London, just a tiara's toss from Buckingham Palace.
"Camilla and Charles were first introduced to us during an official visit to Pakistan in 2006 when they learned about our work supporting families who lost their homes in the Kashmiri earthquake," says Kerri. "Camilla became our patron in August, 2007. She certainly helps raise visibility of the importance of our work.
"When I met HRH at Clarence House the month after the Montecito debris flow she was deeply concerned about our community and our recovery."
A recent virtual fundraiser for ShelterBox was "attended" by a record 450 guests and raised more than $260,000.
The Cypriot Next Door
Former Google chief executive Eric Schmidt, who recently bought Bill and Sandi Nicholson's 22,000-square-foot, 11-acre Montecito estate, Solana, for $30.8 million, has applied for Cypriot citizenship.
The move would afford the multibillionaire, 65, a visa for travel to the EU enabling him to travel to Europe during the pandemic restrictions, according to reports.
Schmidt, who used to live on TV talk show host Ellen DeGeneres's estate near Lotusland, which he bought in 2007 for $20 million, has included his wife, Wendy, and daughter, Sophie, in the naturalization application.
Schmidt was Google's CEO from 2001 to 2011, and continued as executive chairman until 2017. His net worth is estimated at $17 billion with Forbes ranking him as the world's 84th richest man in the latest wealth list.
Ellen Scores on East Valley Estate
TV talk show host Ellen DeGeneres, who just won the People's Choice Award for Best TV Talk Show, has sold her Balinese-style Montecito mansion for $33.3 million, pocketing a handsome profit of $6.3 million after extensive renovations to the East Valley Road property.
The 10,674-square-foot, five-bedroom, five-and-a-half-bath home on three parcels over 9.3 acres was originally priced at $39.9 million when it went on the market last month.
Ellen also bought an adjacent property for $1.9 million and built a 1,400-square-foot guesthouse.
You might also be interested in...