Teacher's Fund Raises Cash for Local Teachers in Back-to-School Drive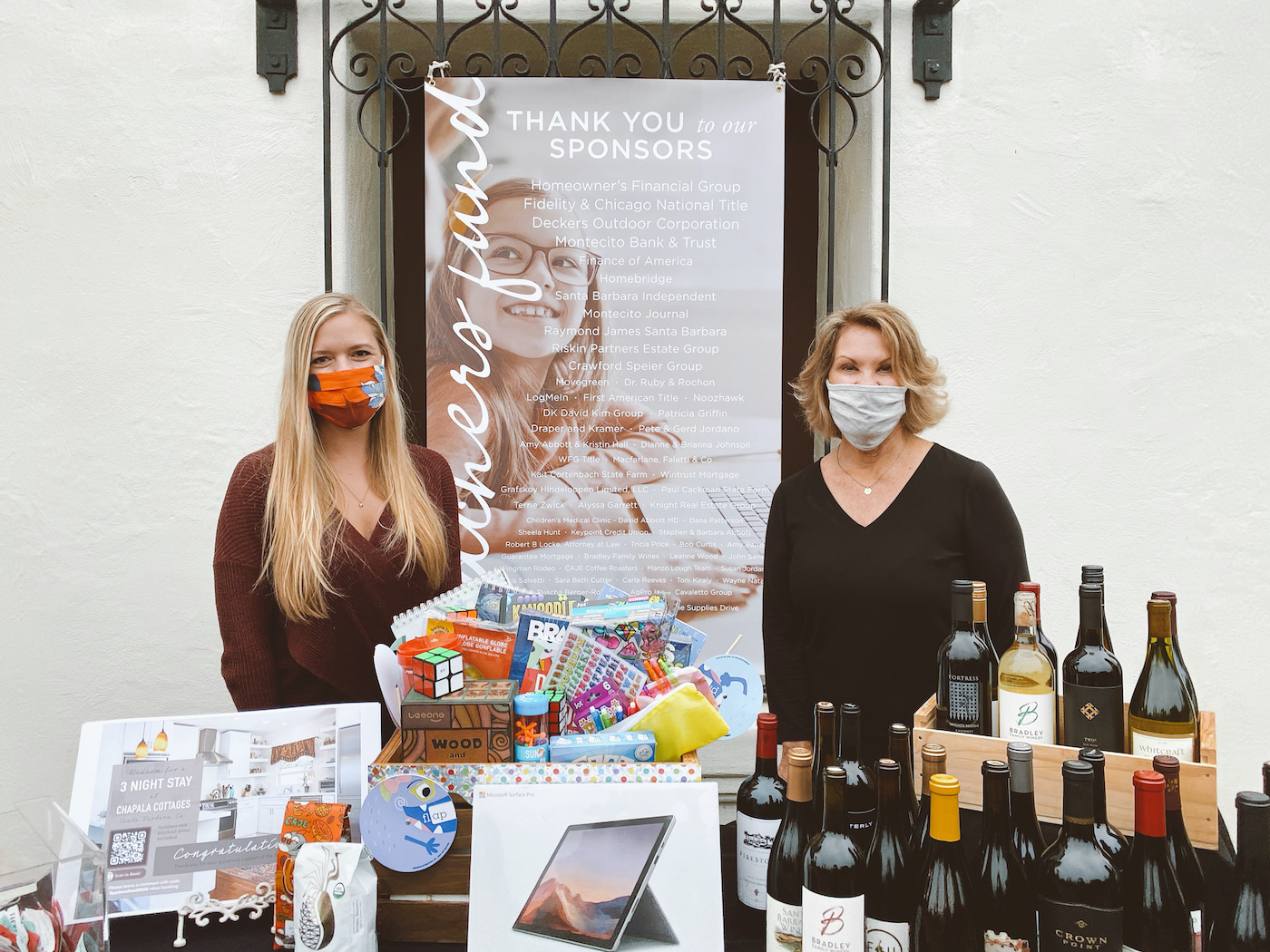 The Santa Barbara-based nonprofit Teacher's Fund has raised tens of thousands in cash to help local teachers purchase tools and materials for their classrooms. Although the annual fundraiser, which took place between September 16 and October 16, had to be held online this year, it nonetheless managed to raise $56,000 worth of badly needed school supplies.
"This much-needed money will be put to good use supporting our Santa Barbara teachers and students," said Renee Grubb, owner of Village Properties Realtors and founder of the Teacher's Fund. "We are so impressed and grateful for the generosity of our community. Despite being restricted to fundraising virtually, we easily surpassed our initial goal of raising $50,000."
The annual Back-to-School Drive was held online this year due to the COVID-19 pandemic. Community members and businesses were invited to donate to the fundraiser between September 16 and October 16. Donors could also sponsor an individual teacher's request for supplies. All proceeds raised from the event will be forwarded directly to local kindergarten through 12th grade teachers in order to help them buy additional educational materials. For obvious reasons, this year many teachers specifically asked for help in purchasing remote learning software and other tools to help students overcome the challenges posed by the pandemic.
Grubb credited Village Properties realtor Brianna Johnson, who organized the first Back-to-School Drive, as the main organizer of this year's event. She and Grubb co-chair the drive's organizing committee; other committee members include Leanne Wood, Dianne Johnson, Amy Abbott, Sheela Hunt, Angel Speier, Candace Cavaletto, Dana Patterson, Ivonne Arroyo, and Rachael Bissig. "Johnson's creativity and dedication is what makes this event possible every year," said Grubb. "Thanks to her leadership, a strong committee, and all of their efforts, we've made a real difference in the lives of hundreds of teachers and students."
Sponsors and individual donors to the drive received entry into a prize drawing for each $50 donated toward supplies. Top prizes included a Staycation Package consisting of a three-night stay at the Chapala Cottages (donated by Bissig) and two one-pound bags of roasted coffee beans from CAJE Coffee Roasters; a Virtual Learning Package offering a Microsoft Surface Pro 7 12.3-inch Touchscreen (donated by Kristin Hall), a Kid's Basket filled with brain games, arts and crafts activities, puzzles (donated by Speier); and several Wine Packages containing 15 bottles of wine donated by Bradley Family Wines, Babcock Winery, and various Village Properties agents.
The Teacher's Fund was created in 2002 by the owners of Village Properties as a way for teachers to request much needed supplies for their classrooms. So far, it has donated over $1.7 million to local schools. For more information about Teacher's Fund visit www.teachersfund.org, and for information about Village Properties visit www.villagesite.com.
You might also be interested in...