Talking Tapas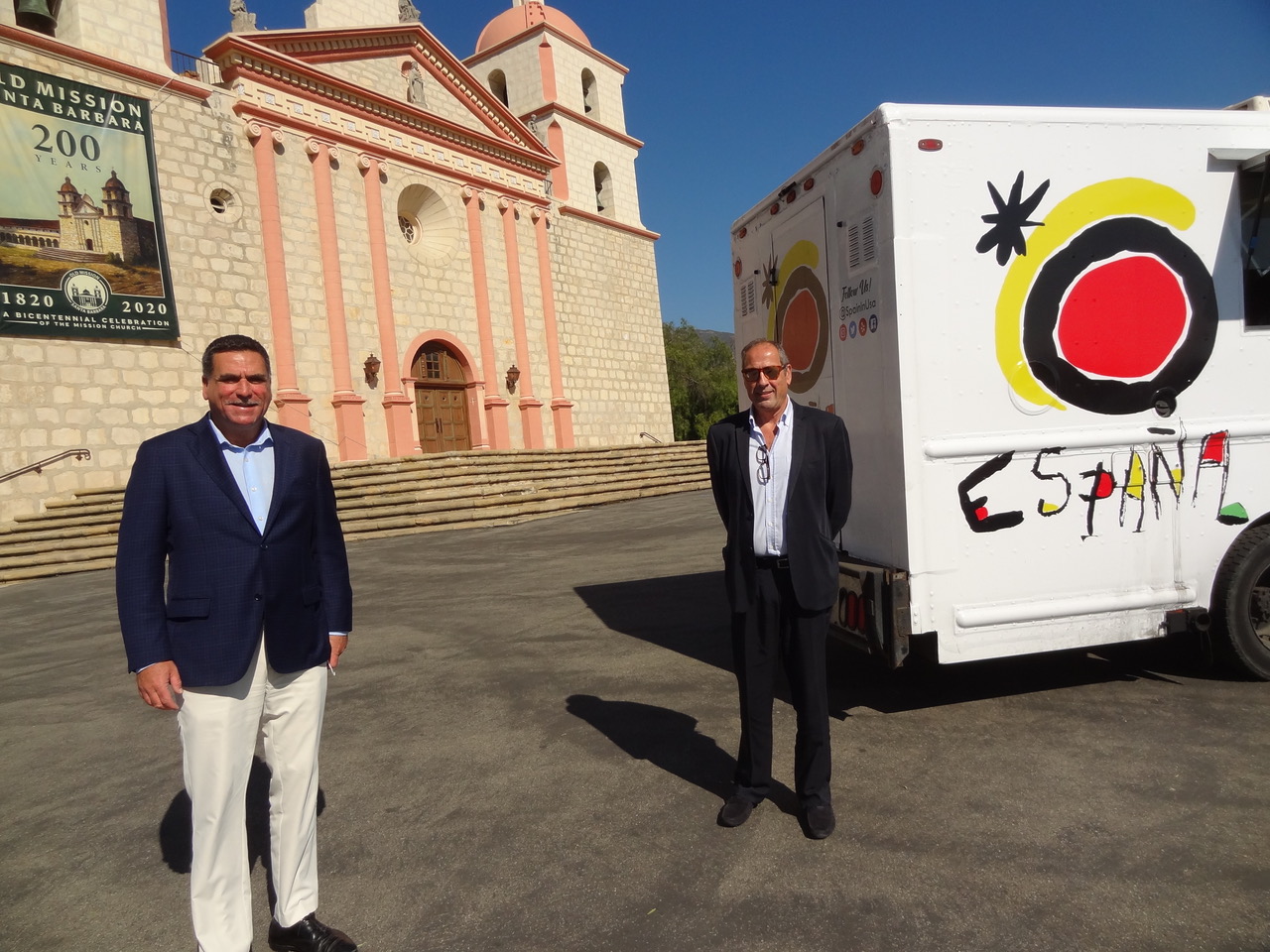 The first time I ever heard of tapas was when my Navy pilot husband, Cork, our two young children Kim and Dane, and I moved to Spain in 1969. The kids went to school on the Rota Navy Base but we lived on the economy. When Friday night came we didn't go to McDonald's (there weren't any), we went tapa hopping.
One of our favorite places to go was so small that its name meant "move over there": Echate Pa Ya! It was only about six feet wide and everyone stood up. Our son's favorite tapa was pinchitos, which is a spiced meat on a stick or skewer. Mine was tortilla Española, our equivalent of a potato and egg frittata. Remember, there are no Mexican tortillas in Spain. No tacos or enchiladas. My daughter loved fried calamari. So did my son until he found out he was eating squid. There is a tapa (small bite) for everyone, from hot ones to cold ones and even the soup gaspacho.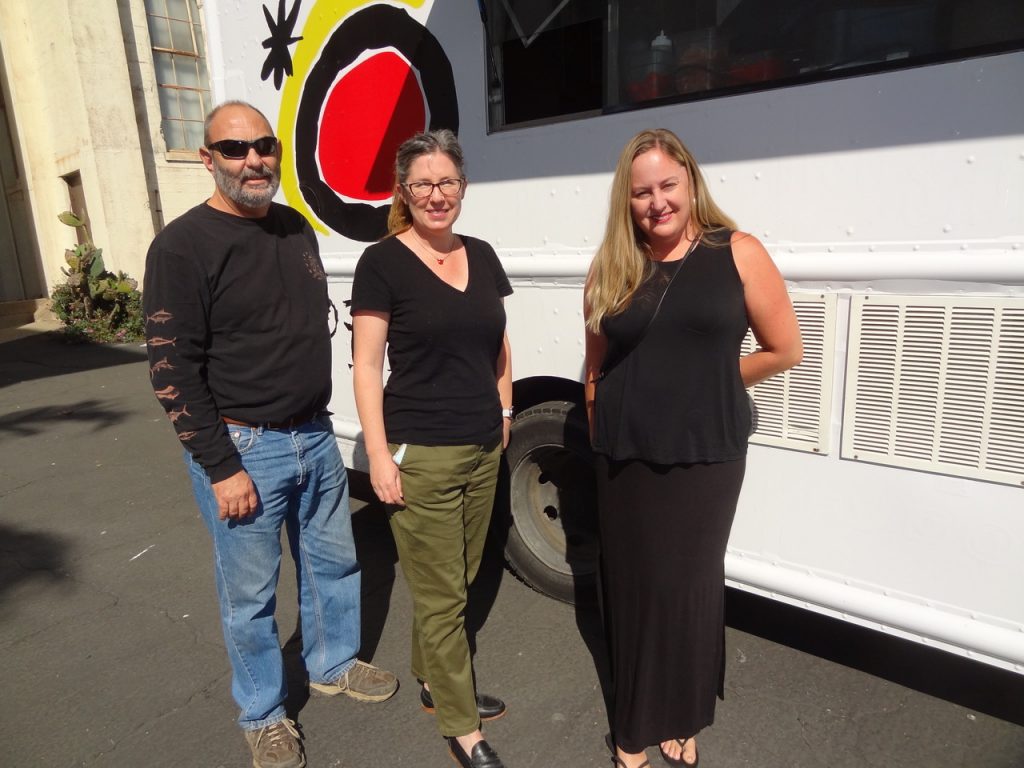 Why all the talk about tapas? Santa Barbara hosted the Tumaca Truck with chef Benny Bohm and the Council General of Spain for Tourism, Javier Rodriguez Mañas. David Bolton, the executive director of the California Missions Foundation, coordinated the event. Spain wanted to thank the employees of our various museums: the Mission, the Trust for Historic Preservation and the Presidio, the Santa Barbara Historical Museum, the Santa Barbara Maritime Museum, the Carriage and Western Art Museum and Old Spanish Days Fiesta for keeping the historical interest alive during the pandemic. The taco truck stopped in three places and the employees gathered. The truck had already visited San Francisco and will also be making stops in San Diego at Balboa Park. The museums are either reopened or about to be, and the staffs have been working diligently to make it happen safely. 
Tumaca Truck chef Benny is from Vienna but trained in some of the finest Spanish restaurants. This day he made for us croquetas, pan con (bread with) tomate y Serrano jamon, patatas bravas (fried potatoes dusted with sweet smoked paprika and topped with garlic aioli), and albondigas (meatballs). According to the Los Angeles Times Benny's truck "has some of the best sandwiches in the city."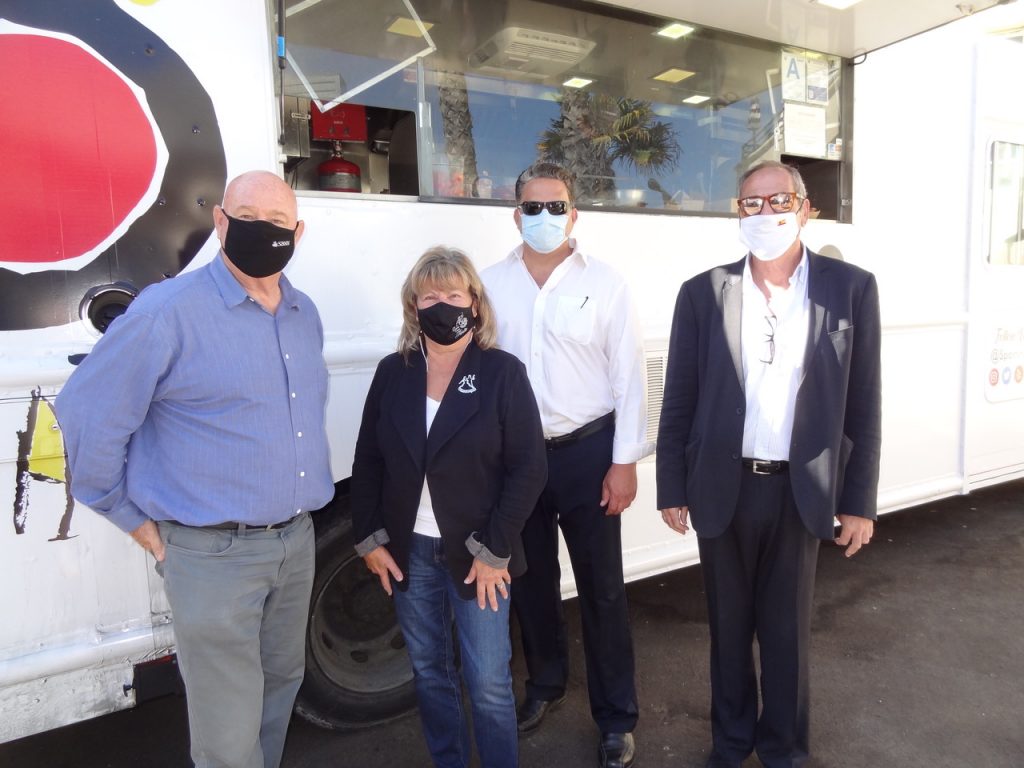 While the public has been unable to visit our museums during the pandemic the staff has been busy preserving and conserving and keeping our history alive. As David said, "Everyone looks at Spain as a great destination but it's got such great cultural ties to Santa Barbara, and so much of that is housed in our museums. We are a unique treasure chest of Spanish culture and history."
Javier told us, "We had to design a project in which we bring Spain to the houses and to the places of our potential clients and of course, of the people who love Spain. We like to transmit the warm, the kind, the way of life in Spain.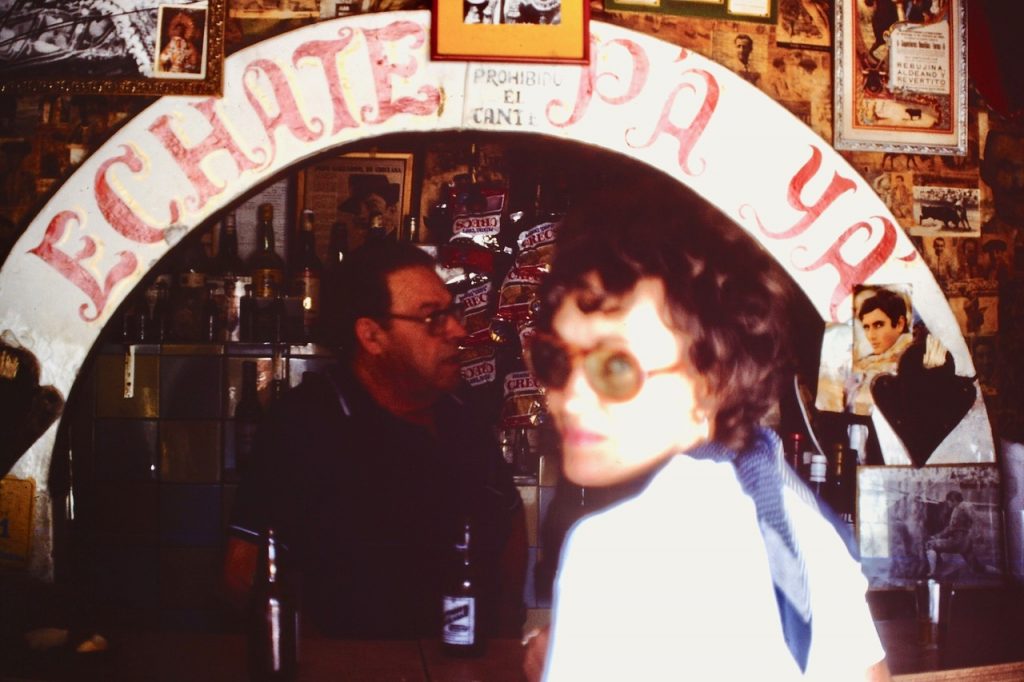 I learned from the Mission's community development and marketing manager Suzy Plott that they receive no funding from the Catholic Church and no money from the federal or state government. The Mission has lost more than $1 million during the pandemic and is starting a capital raising campaign to try and make up for the loss. There are several projects needing to be done for this 15-acre property and 200-year-old mission. The Mission relies on tours, donations, and the gift shop for funding.
For me it was a day filled with memories of my times past, those seven years in Spain. What better way to be reminded than with the flavors of delicious small bites? Thanks to Spain and its people for always being so kind to us as we were learning and living their culture.
You might also be interested in...