Still-Furloughed Four Seasons Biltmore Employees Now Seeking Lost Wages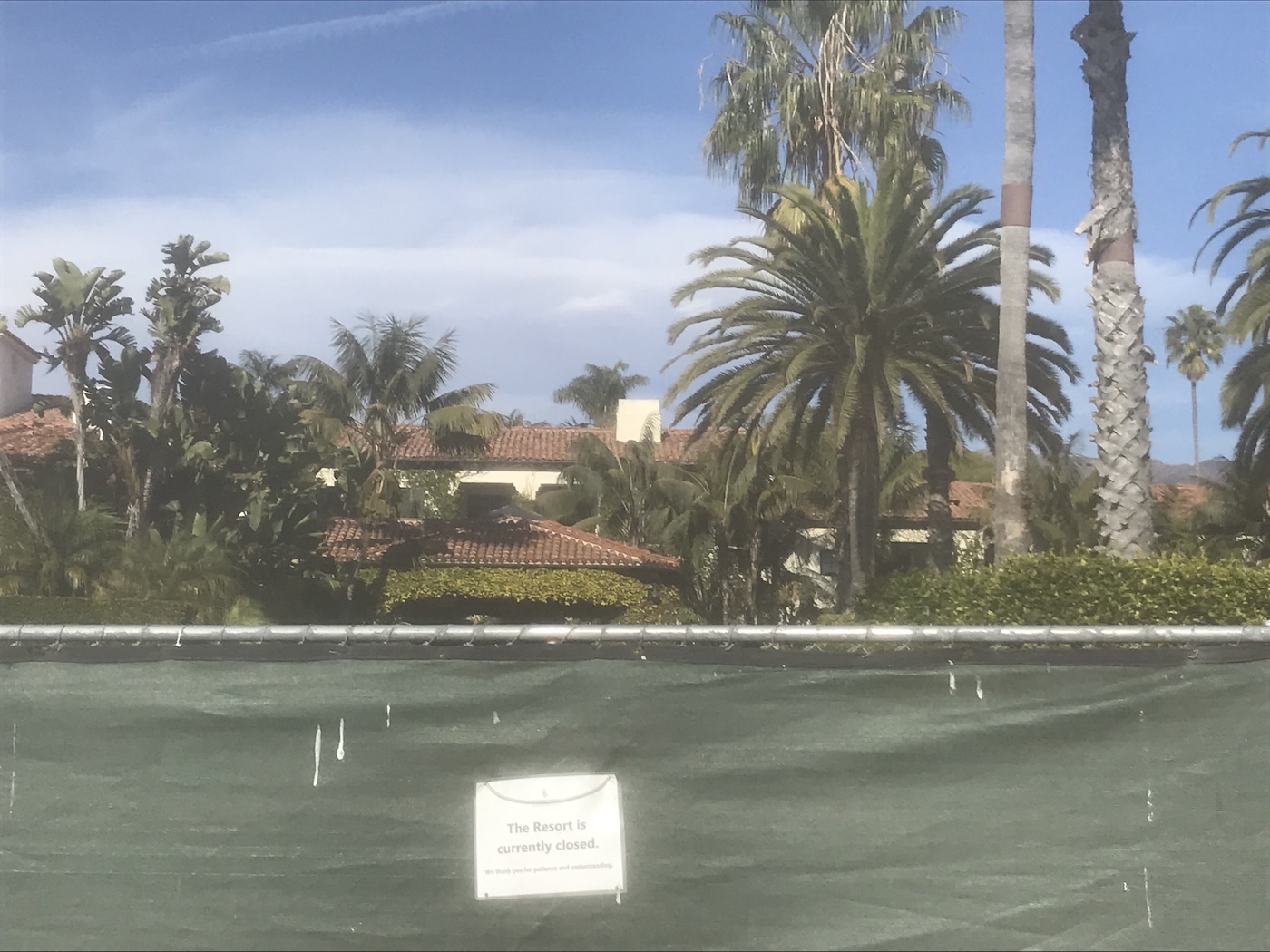 Santa Barbara's hospitality industry still isn't close to recovering from the COVID-19 pandemic but few employees have had it as bad as the roughly 450 workers from the Four Seasons Resort the Biltmore Santa Barbara, all of whom were furloughed last March and who lost their employer-funded medical insurance in July. Although the resort is currently booking reservations for May 2021, that would mark 14 months of unemployment for workers, while the Ty Warner-owned hotel takes advantage of the pandemic to complete renovations, which include measures to improve COVID and other viral protections like duct/ventilation work, carpet removal for wood floors, planters in the dining room for patron distancing and others.
Although the Biltmore's lawyers didn't want to comment for this story, Warner, in an interview with the Montecito Journal earlier this year, personally debunked rumors that he planned to sell the hotel and possibly his other Santa Barbara area properties such as the San Ysidro Ranch and Montecito Club, the former of which remained open during the pandemic, although the latter remains closed.
For his part, Bruce Anticouni, the Santa Barbara-based lawyer currently representing about 160 Four Seasons employees in a possible legal action against the resort, said that he was still in the first stage of a two-step process to obtain compensation for his hard-pressed clients.
"The first step is mediation, and if mediation isn't successful, we will go to arbitration," Anticouni said, adding that he estimated that his law firm, Anticouni & Associates, will represent roughly 250 to 300 employees by the time mediation actually begins at some point early next year. "The goal is to try and solve this issue for all the employees, not just the ones we currently represent," he said.
Although none of the resort's employees were permanently laid off as opposed to temporarily furloughed, Anticouni argued that given the length of time the Four Seasons anticipates being shuttered, that's a distinction without a difference. "The employee handbook provides for separation of pay and that is triggered when there is a layoff," he explained. "Our argument is that when a furlough is extended for fourteen months to allow for a substantial remodel of a hotel, that's a layoff situation."
According to Anticouni, his firm is still in the early process of signing legal representation paperwork with employees as well as reviewing a list of potential mediators who might be able to help negotiate an agreement sometime early next year before the resort is scheduled to reopen. Because it's unlikely for the resort to be able to hire back all of the employees even assuming it does reopen on schedule, Anticouni said any resolution would have to cover lost wages for both workers who are rehired and those who aren't as lucky.
"We anticipate that when the hotel reopens they will only bring back some of the employees," he said. "Hotels and motels are not seeing their occupancy levels return to what they were before March. It's a bad time not just to lose your job but also your medical insurance right now, especially with COVID-19," he said. "Unfortunately, there are just no jobs available for most of these people right now."
You might also be interested in...