Getting Into the Holiday Spirits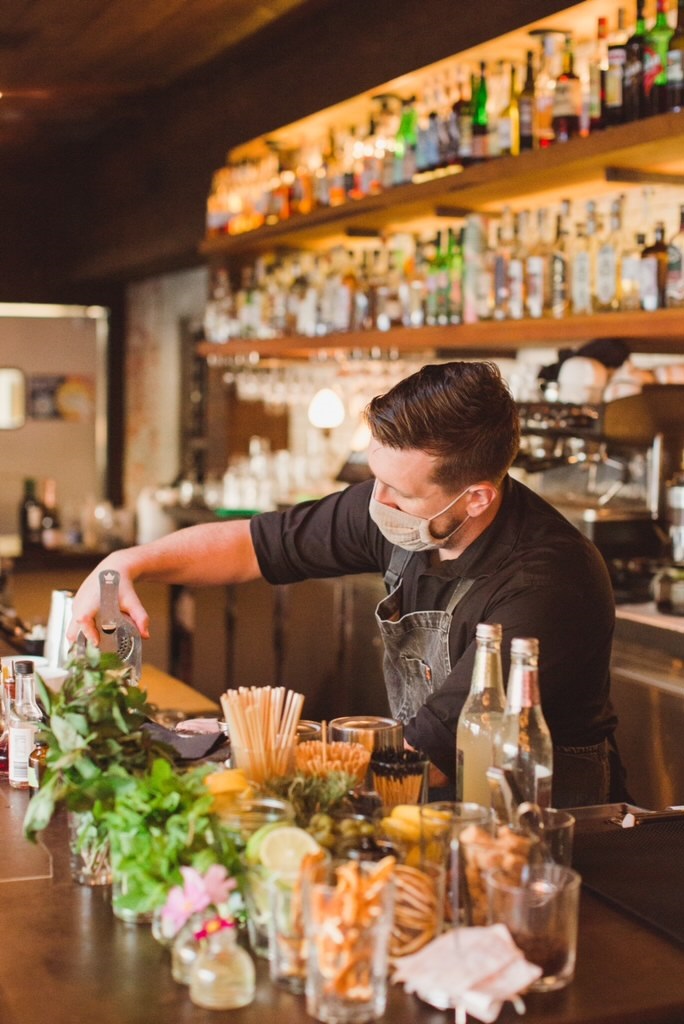 I  was recently explaining to a clinical psychologist friend of mine that a coping mechanism I use during the pandemic is to mentally escape to another destination when times get stressful. "I'm sure I'm not the only one using escapism to cope," I added. My friend, Weston, a college buddy, said he couldn't understand why I would want to mentally escape beautiful Santa Barbara. I explained that living and working to pay bills in the location was an automatic disqualifier. Now that it's winter time I've been enjoying warm beverages and reminiscing about a visit to Geneva's Christmas Market at the Parc des Bastions a few years ago, where I celebrated the season with friends outdoors, taking in the traditional crafts and Christmas treats, with a glass of warming mulled wine in hand. This year I plan to enjoy holiday cocktails with friends and loved ones fireside on FaceTime. Warm up winter and lift your holiday spirit with a special mocha, hot cider, mulled wine, festive margarita, or fizzy mocktail. Why not add a celebratory cocktail to your to-do list? Whether you're planning to enjoy a winter warmer outdoors at a local establishment (safely distancing) or in the comfort of your home, here are some festive cocktails that local bartenders suggest to lift your spirits this holiday season. Rosewood Miramar bartender Justin Rhoads gave us the best advice for the season, that is, to lift a glass to the here, the now – and the before.
Kyle Kent, Bar Supervisor, Pearl Social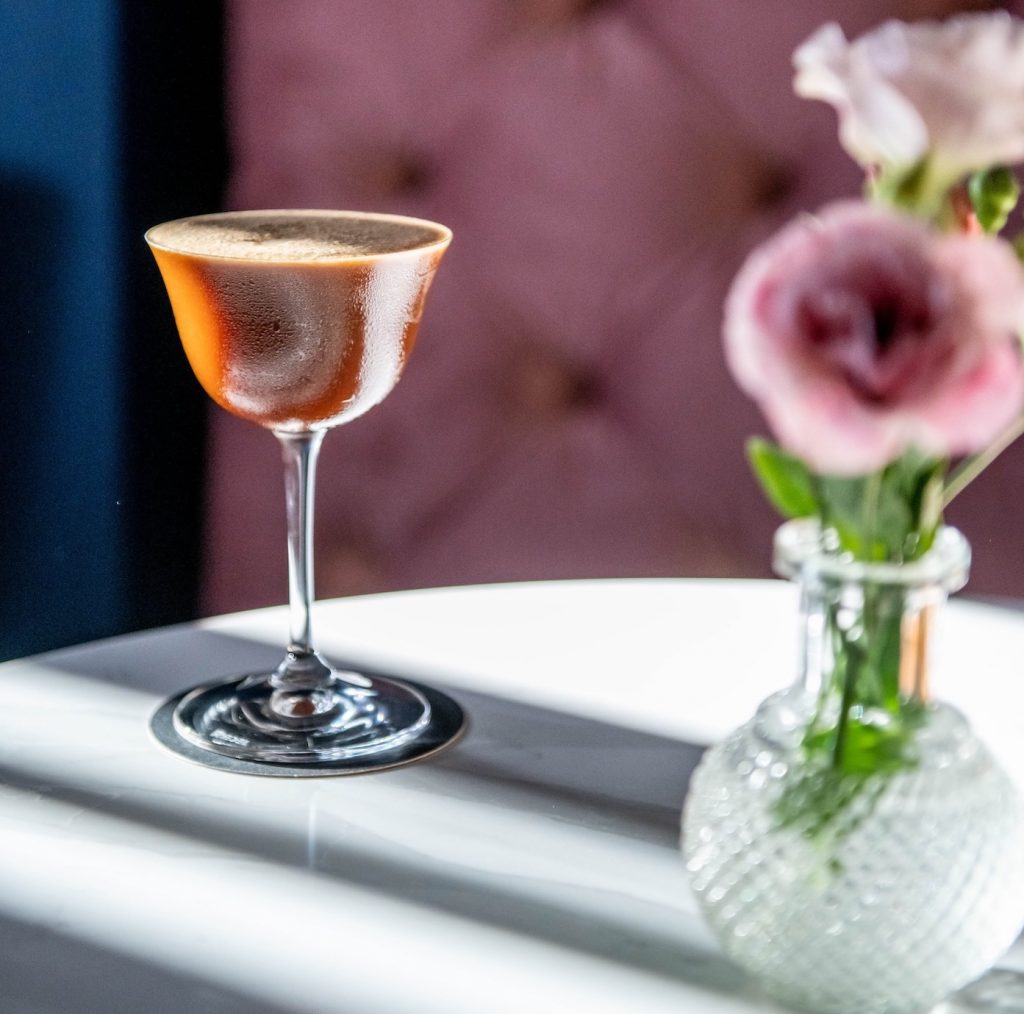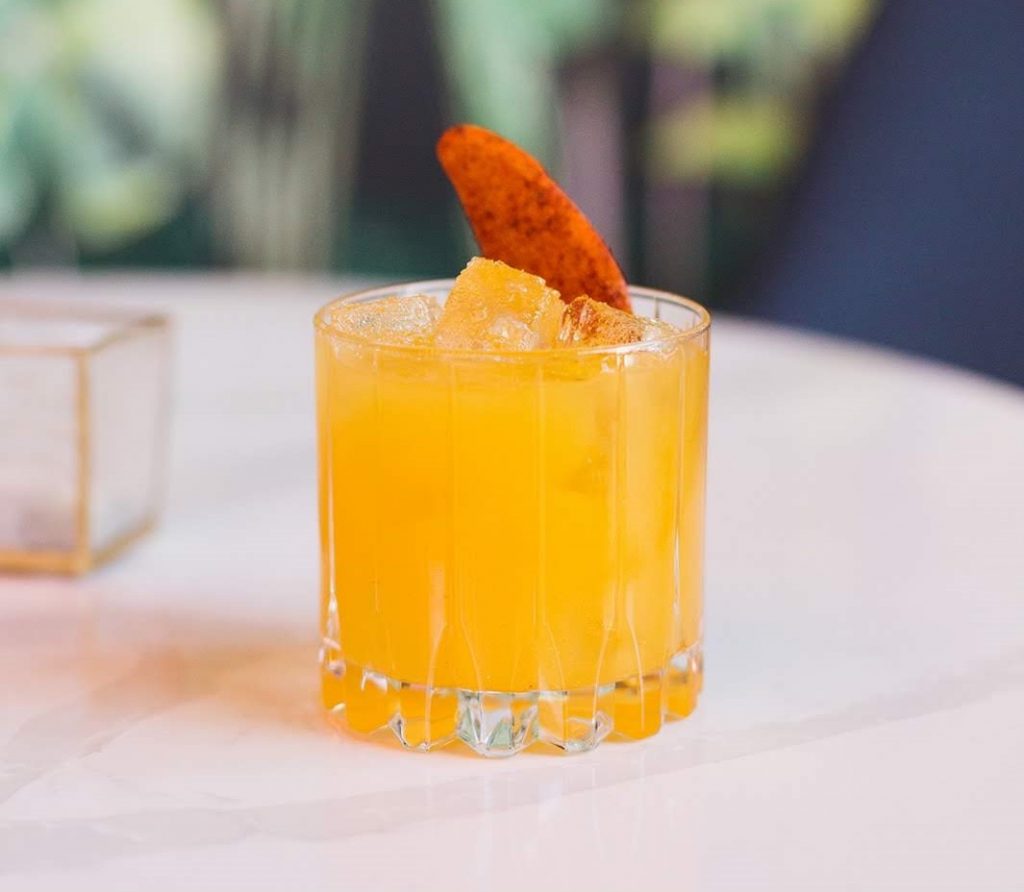 The holidays summon daydreams about distant journeys as diverse as a tropical beach or a cozy ski chalet. Ponder your first post-COVID vacation with Rosie's Cantina, a flirty, fruity cocktail infused with tamarind and the spice of curry ($12). The espresso martini is a sexy twist on a late-night after-dinner drink at your favorite ski chalet. This warming cocktail is made with herbal absinthe blanche and alpine braulio to give this zinger an extra punch. Enjoy before or after dinner for that perfect pick-me-up ($13).
Brandon Ristaino, Managing Member, Good Lion Cocktails
The Jack Frost is our holiday version of a neo-classic 50/50 style martini with winter flavors and plenty of holiday spirit. It starts with London dry gin and vermouth as a base and then a bit of pine tree essence is added in the form of Zirbenz Pine Liqueur and some minty notes with our favorite crème de menthe. A candy cane garnish completes this cold, dry, minty holiday-themed martini variation ($13).
A glorious comforting hot chocolate was the inspiration for 24 Blackbirds Boozy Hot Cocoa. A balance of sweetness and spice makes this an ideal winter cocktail. I use local chocolatier Michael Orlando's 24 Blackbirds hot cocoa mix, Irish whiskey and Averna amaro. Add coconut milk and cream as a finishing touch to this decadent treat ($12).
24 Blackbirds Boozy Hot Cocoa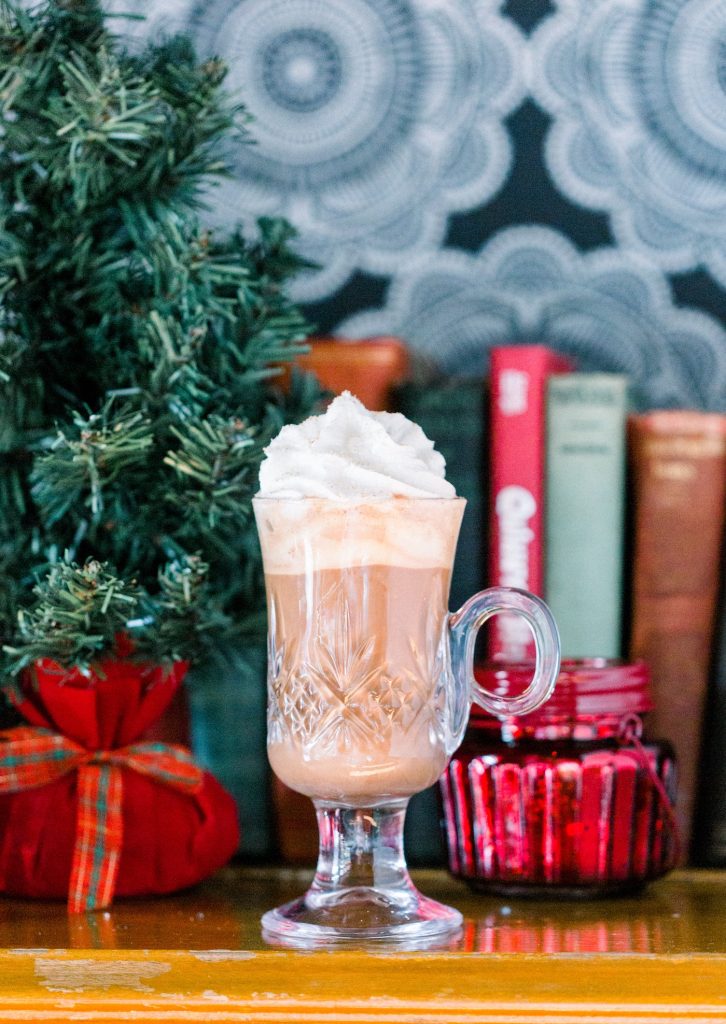 One Cocktail
For the cocoa:
2 parts coconut milk
1 part coconut cream
1 part 24 Blackbirds Madagascar chocolate
For each cocktail:
1 ounce Irish Whiskey
1/2 ounce Averna amaro
1 pinch of sea salt
For the garnish:
Heavy cream, lightly whipped
Whole nutmeg
Instructions: Put all cocoa base ingredients in pot on high. Stir every 5-10 minutes until chocolate is fully melted. Add a pinch of sea salt. Then drop the temperature to very hot, but not boiling. Heat for two minutes. Ladle 3 ounces of cocoa mix into your favorite coffee mug. Add 1 ounce Irish whiskey (we love Redbreast 12 Year here), and ½ ounce Averna amaro. Garnish with whipped cream and dust with freshly grated nutmeg.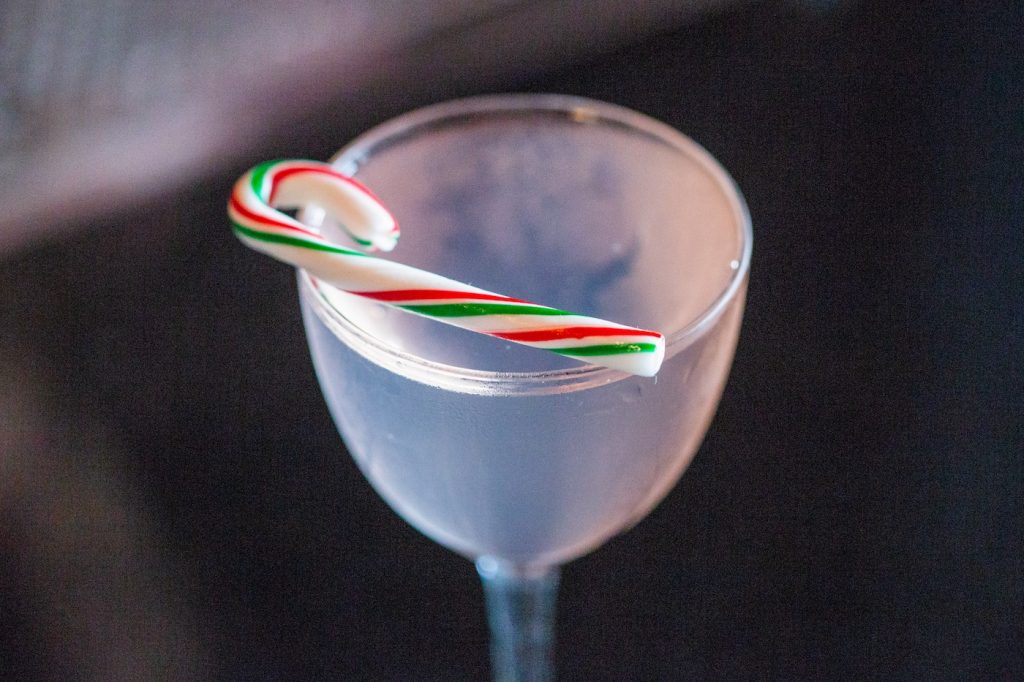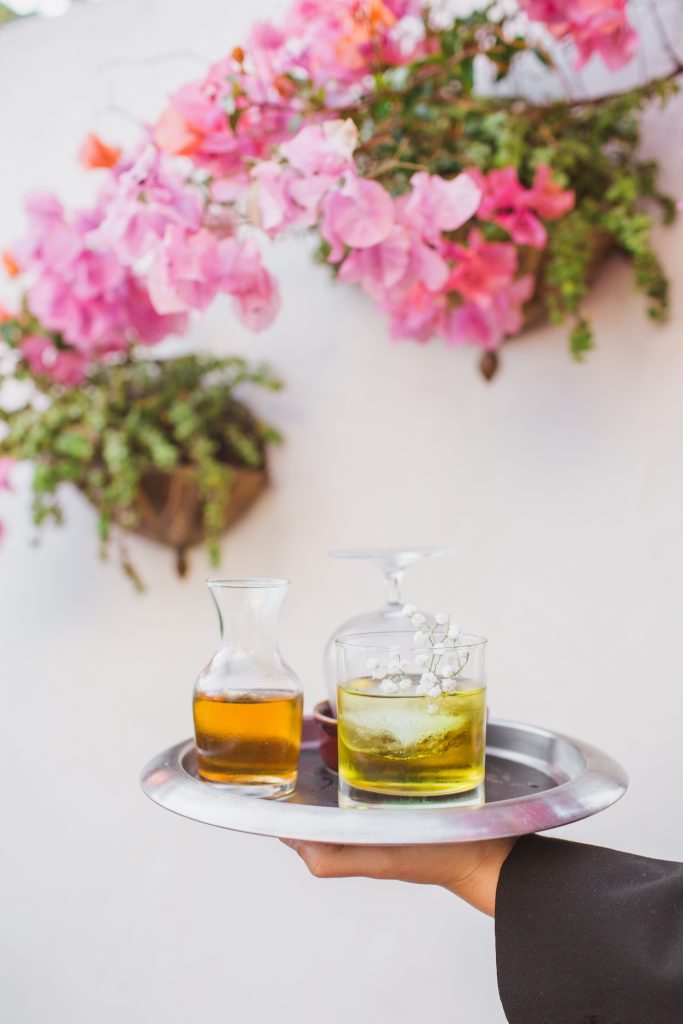 Sean Littlejohn, Bartender, Loquita
I consider seasonality when it comes to spirits, as much as chefs do. I took inspiration for our fall/holiday cocktail lineup from Santa Barbara sunrises and sunsets which are among the finest in the region. The myriad colors on display along our coastline are captured in these bright and brilliant cocktails made with natural herbs and spices.
The beautiful and strikingly purple La Reina gin and tonic is made with Empress 1908 gin, manzanilla sherry, lavender and tonic ($15).
Served in a golden pineapple for two, Xamyaca features cinnamon citrus rum, mango guava cordial, brandy, pimento dram and lime ($28 for two people).
The magenta limonada is alcohol free and refreshing blueberry, basil, lemonade mocktail ($6).
The Caballero is amber and crisp like a fall evening with Vida mezcal, Ysabel Regina, Amaro Nonino, coffee-infused vodka and chocolate bitters ($18).
An extra rich take on the classic, Negroni de Girona made with St. George Terroir, Suze, Lustau Blanco sherry and cava has a deep golden yellow tone ($16).
In light pink the Tres de la Mañana en Barcelona arrives at dawn with Bloom gin, yuzu, lavender, lemon, egg and rhubarb bitters ($15).
Justin Rhoads, Bartender, The Manor Bar at Rosewood Miramar
Horchata seemed like a good place to start since it is part of the culture of Southern California's "sense of place," reminding you of where you are and the time of season, represented with baking notes of pumpkin spice. With Smitten Mitten, I love playing with flavored whipped creams and textures in cocktails so you don't get bored after the first sip. A good grade-A maple syrup has so many tasting notes, and to pair it with different flavors is exciting to see which flavors come through. For my selection of bourbon maple and cream, I reached back into my memory, like Proust with his madeleine, to remind me of all the wonderful seasons I've enjoyed. The here, the now – and the before ($24).
Apple pie in my mind is the king of seasonal pies, partnered with the king of cocktails, the old fashioned. Kentucky Toast drums up all the flavors of the season. Cinnamon, allspice, clove, apple bourbon, and brown sugar all together makes you feel like a cozy sweater, cold on the outside and warm on the inside ($24).
Kentucky Toast
Festive offering in Caruso's, Manor Bar & Miramar Club through January 3, 2021
Ingredients:
2 bar spoons of apple butter
2 ounces bourbon (we use Buffalo trace)
¼ ounce apple cider
¼ ounce turbinado simple syrup

2 dashes of Fee Brothers old fashioned bitters
1 dash of angostura bitters
Instructions: Add all ingredients into the mixing tin and add ice. Stir for 25 rotations. Prep a double old fashioned glass with mixed half white sugar and half brown sugar around the glass rim. Strain over a big cube of ice. Garnish with a cinnamon stick.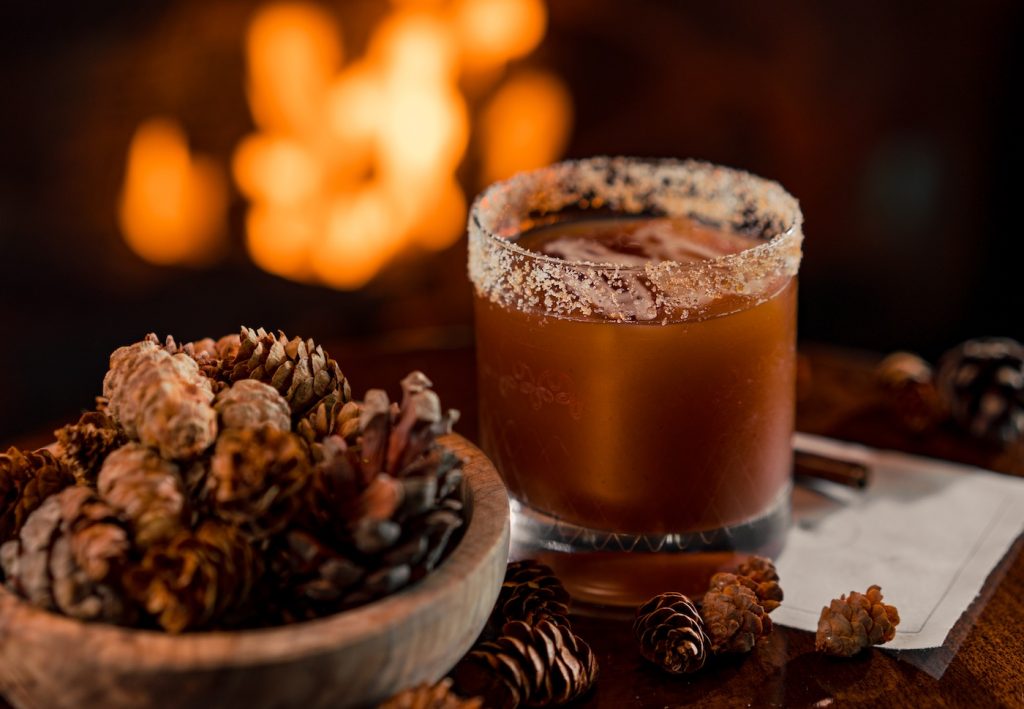 You might also be interested in...