COVID-19 Couldn't Stop Pierre Claeyssens Veterans Foundation from Honoring Heroes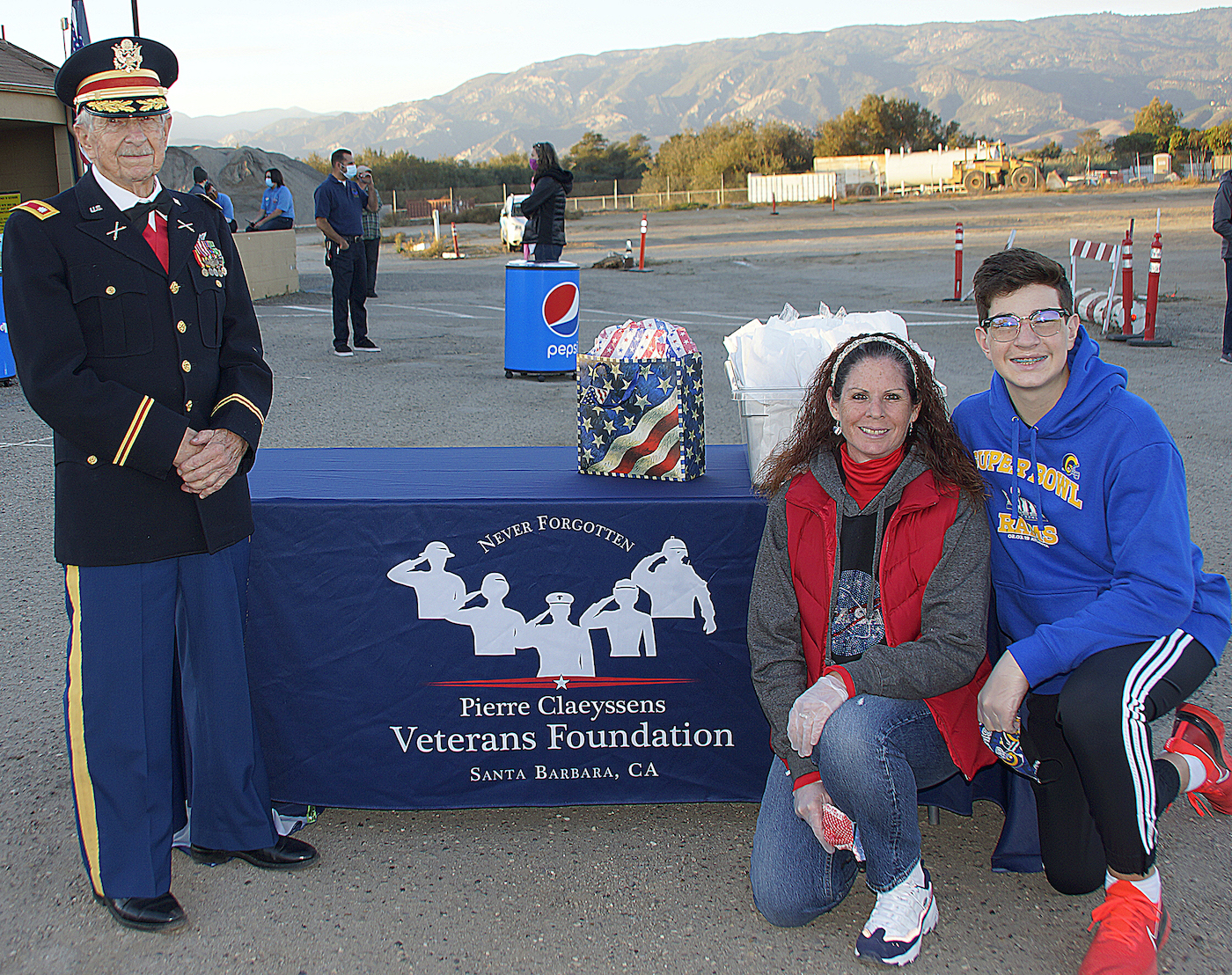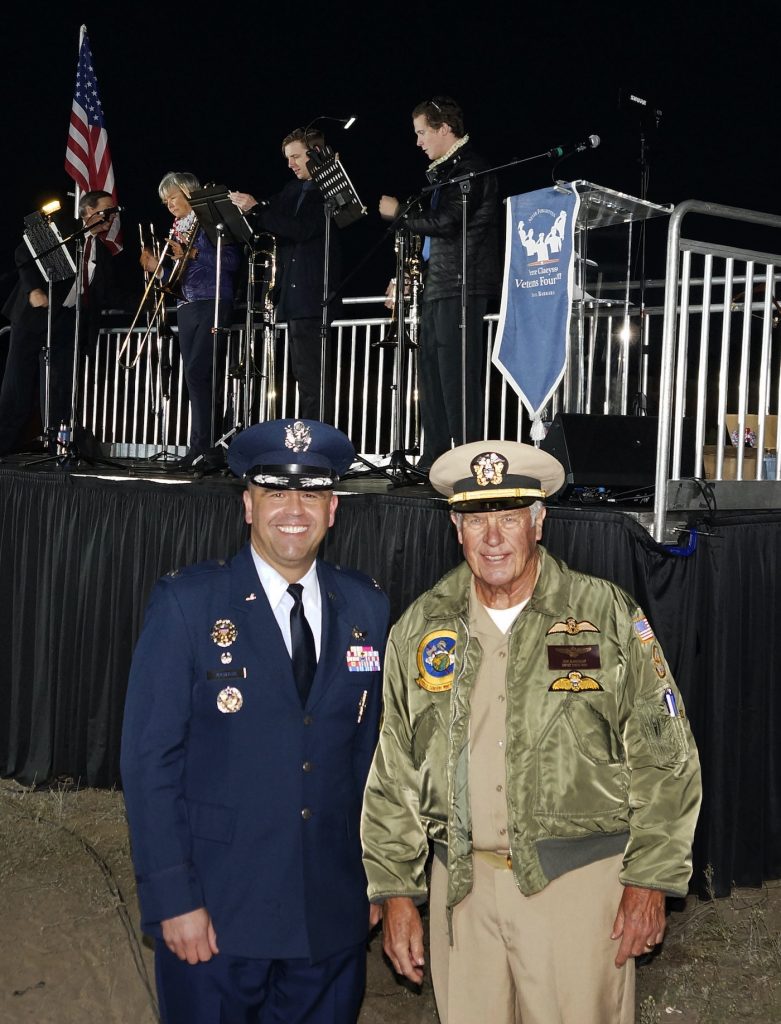 For the past 22 years, the Pierre Claeyssens Veterans Foundation has celebrated Veterans Day in style with gala events at the Hilton Waterfront Resort (formerly the Fess Parker). The group is named after the Belgian-born architect and humanitarian who fondly remembered his homeland's First World War rescue by allied troops before moving to Santa Barbara and marrying oil heiress Ailene Wood. Each year, it also staged annual Memorial Day parades as well as individual memorial services (complete with flyovers) at the local cemetery for deceased military vets and surviving family members.
But none of that was possible this year, with indoor gatherings prohibited under California's COVID-19 rules and even outdoor burials severely restricted. So instead of the Hilton, this year, the foundation had to settle on a dusty drive-in lot in an industrial neighborhood of Goleta.
"This was the best we could do this year, even though it looks like a nuclear test site," joked John Blankenship, a former Navy airman in Vietnam who founded the Pierre Claeyssens Foundation in 2003 thanks to a generous check from Claeyssens, who passed away that year at age 94. "It's like in the Navy we always say: 'Adapt and overcome.' We couldn't have the ball, couldn't have the parade, and couldn't be at the cemetery, but we still wanted to do something."
On a stage behind Blankenship, a brass band rehearsed marching tunes and a crisply tailored color guard from UC Santa Barbara's Reserve Officer Training Corps (ROTC) assembled as a long line of vehicles, many of them festooned with patriotic colors and decorated with photographs of various family-member veterans entered the drive-in. According to Blankenship, the idea of an outdoor gathering quickly led to a proposal to screen a military-themed movie, and it didn't take long to settle on the World War Two film Memphis Belle, which tells the tale of the first U.S. Army Air Corps crew to survive 25 combat missions in a war where the average life expectancy of air crew members, more than 70,000 of whom perished in the war, was only seven missions.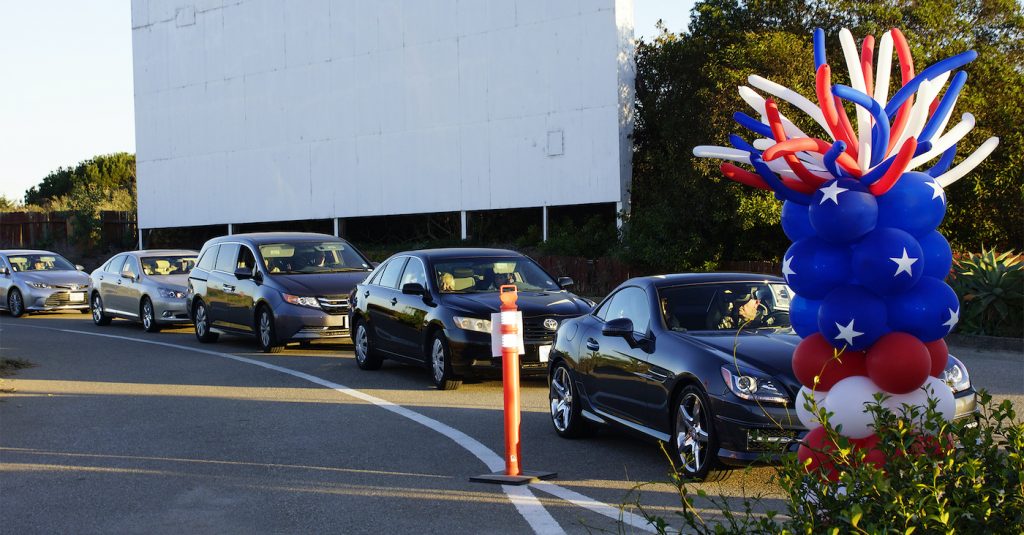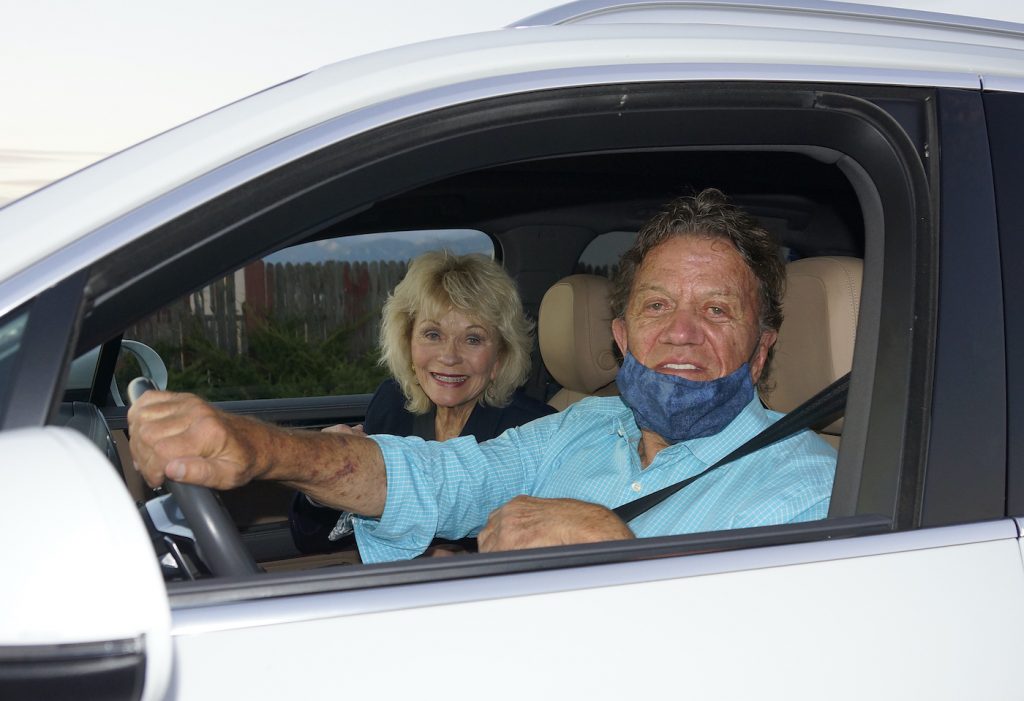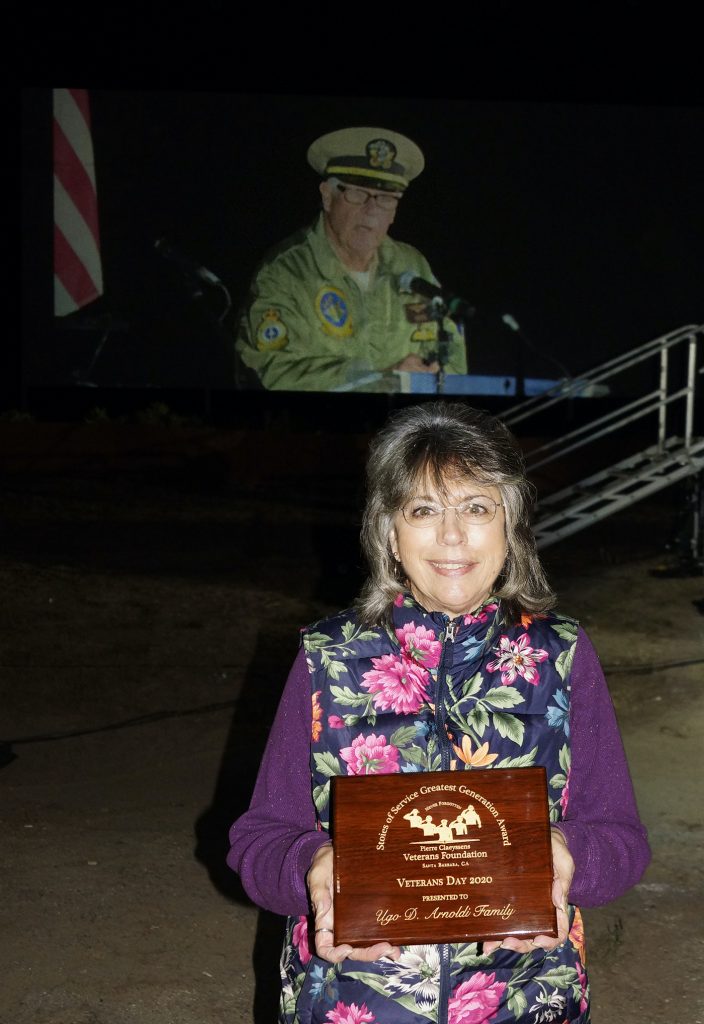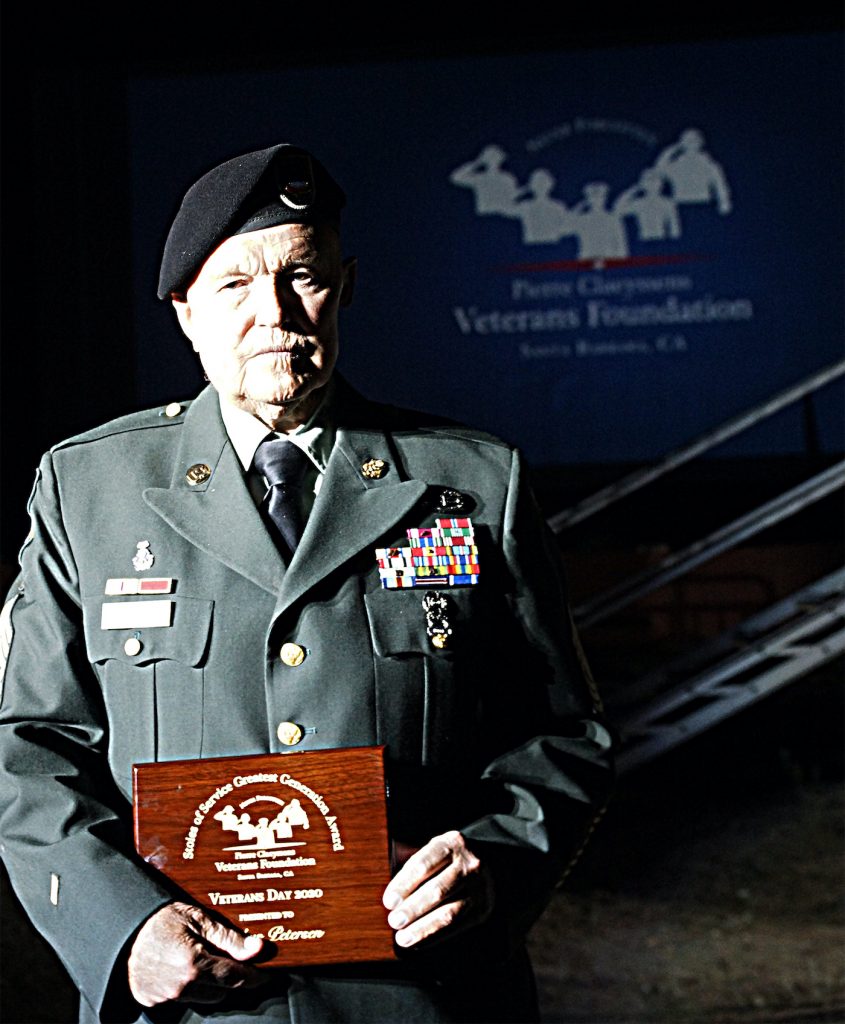 "First the quota was 25 missions, then of course, it was 35 and then 50," Blankenship said. "People don't realize how perilous their job was," Blankenship said. "They had the highest casualty rates in the war, even higher than the Marines, because unfortunately the Germans were very good at what they did, not just the Messerschmitts [fighter planes] but the flak guns, so we lost a lot of planes."
Since 2003, Blankenship has served on the board of directors of the Foundation along with his wife, Hazel. Although they didn't meet until well after the Vietnam War, both of them served there at the same time; John flying missions up and down the coast spotting potential enemy sampans running supplies from north to south and Hazel working incognito at the CIA's Saigon station, with the official cover that she was a Naval map reader. "It's pretty funny because I still can't read a map," Blankenship says. "But on the board, Hazel does pretty much everything else."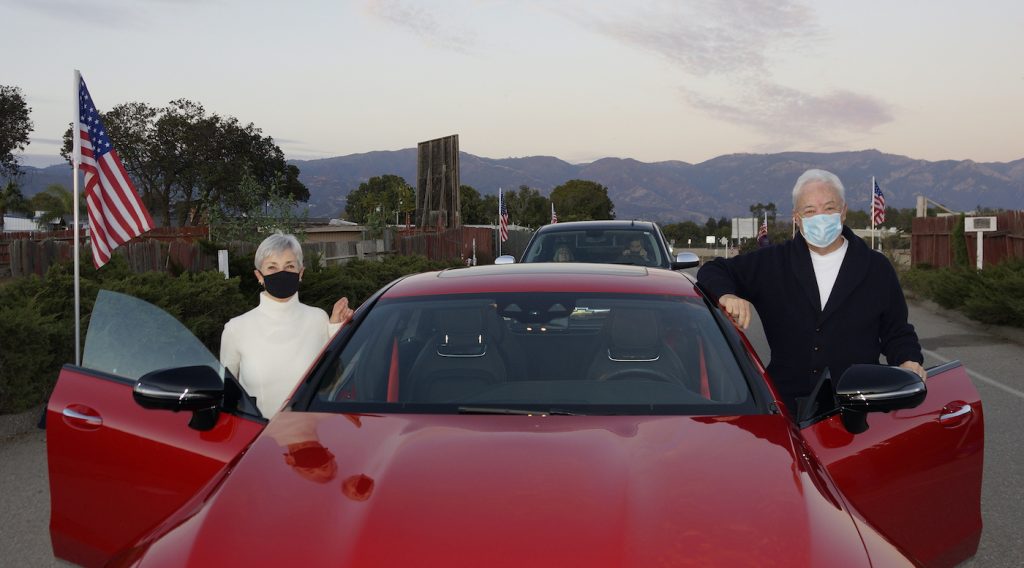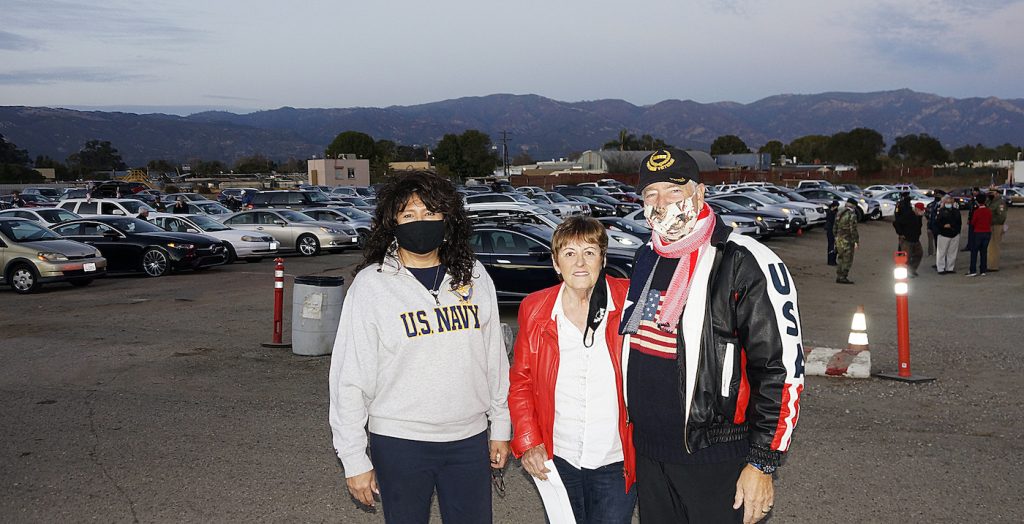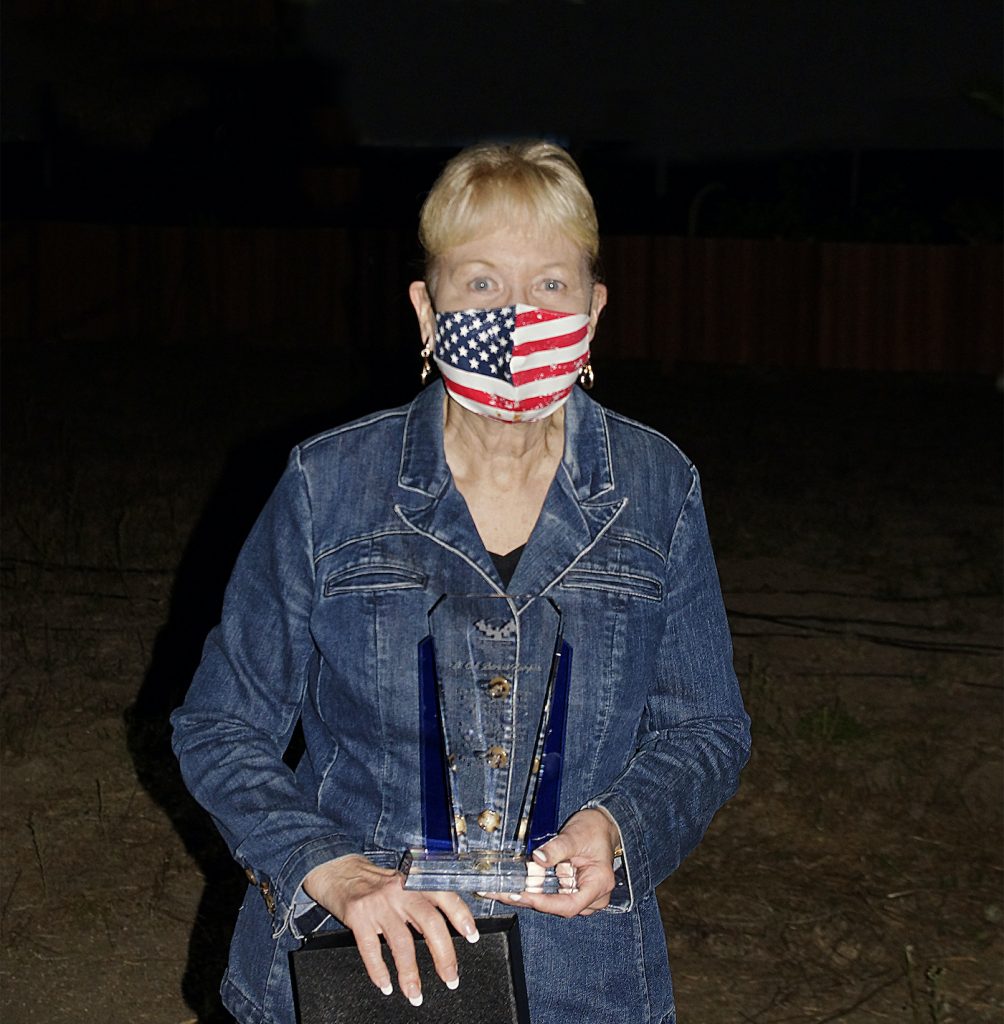 Despite the somewhat bleak surroundings this year, the Veterans Day gathering drew a sold-out crowd. Following a rousing rendition of the National Anthem by Sgt. David Gonzales and an invocation by Lt. Col. Jack Armstrong, Col. Anthony Mastalir, the Vandenberg Air Force Base's commanding officer delivered a keynote speech honoring a pair of World War Two veterans, the late Ugo Arnoldi, who served as an officer in Gen. Patton's Third Army, and Arthur Peterson, who fought with the legendary 101st Airborne Division of Band of Brothers fame.Also honored was Patricia Rumpza, a former Air Force flight nurse who now fights on the frontlines of the war on COVID-19 as a volunteer for Cottage Hospital.
The evening ended with the movie screening and final farewell from Blankenship, who quoted a 1939-era British propaganda poster that helped steel the allied nations for the looming war against fascism. "Thank you for your attendance," he told the departing crowd. "See you all next year and remember: Keep calm and carry on!"
For more information about the Pierre Claeyssens Veterans Foundation including how to make a donation, please visit www.pcvf.org.
You might also be interested in...