Transportation, the 101, and Bears, Oh My!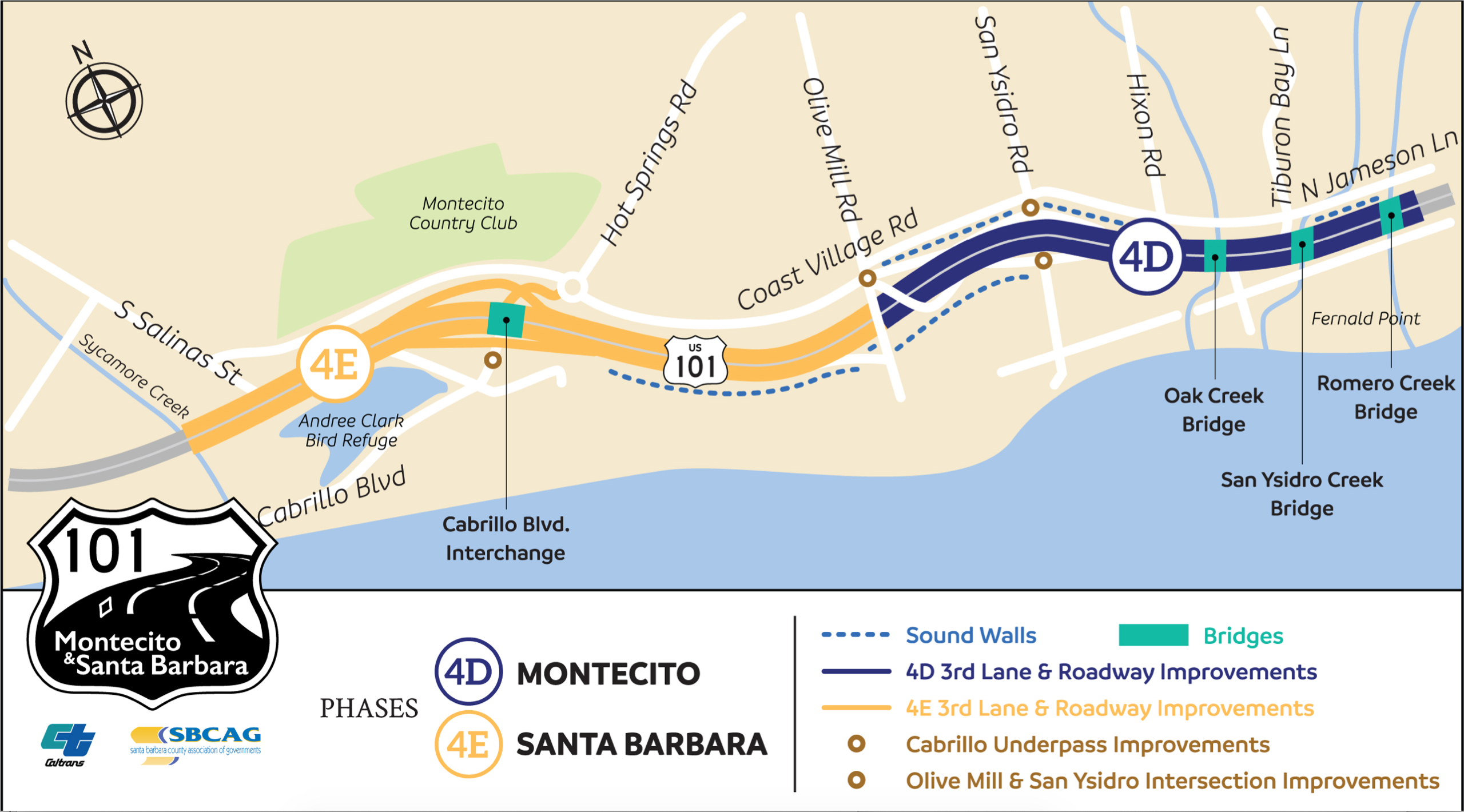 The Montecito Association Transportation Committee deals with all things roads, bike paths, and pedestrian walkways in Montecito. At our October meeting, we got an update on the Highway 101 project, including the reasons why the backup was so bad when the Sheffield segment started. The state switched the construction schedule from night to day due to the election, and that caused the backup into Montecito. That was compounded by the County's valiant efforts to resurface Sheffield Drive and San Ysidro Road. We're in fairly constant communication with both the county's Transportation Division and the 101 Construction Team at the Montecito Association. We've also had multiple presentations on the 101 at our board meetings, which is why you should come! 
The Montecito segment is not funded yet, but the California Transportation Commission is expected to decide and announce funding by December 2nd.
At this same meeting, our rock star sheriff, Lt. Butch Arnoldi, presented on a possible ordinance to install permanent signage on persistent trouble spots: Hot Springs trailhead, Riven Rock, and Humphrey Road. We support this effort, as the temporary signage keeps getting torn down or stacked on the side of the road, making enforcement impossible, though not for lack of trying on the sheriff's and CHP's parts. We've seen new behaviors from visitors during the pandemic, and they've not always been kind and respectful to our community, so signage may be the fastest route to education and curbing some of these behaviors, while protecting the community. As this ordinance progresses to the County Board of Supervisors, we'll keep you posted. The Fire Marshals are weighing in on it now, as there's a delicate balance between providing for safe public access, while ensuring public safety.
If you missed the meeting, you can see the video on our website, montecitoassociation.org.
You might also be interested in...