Staying in the 'Hood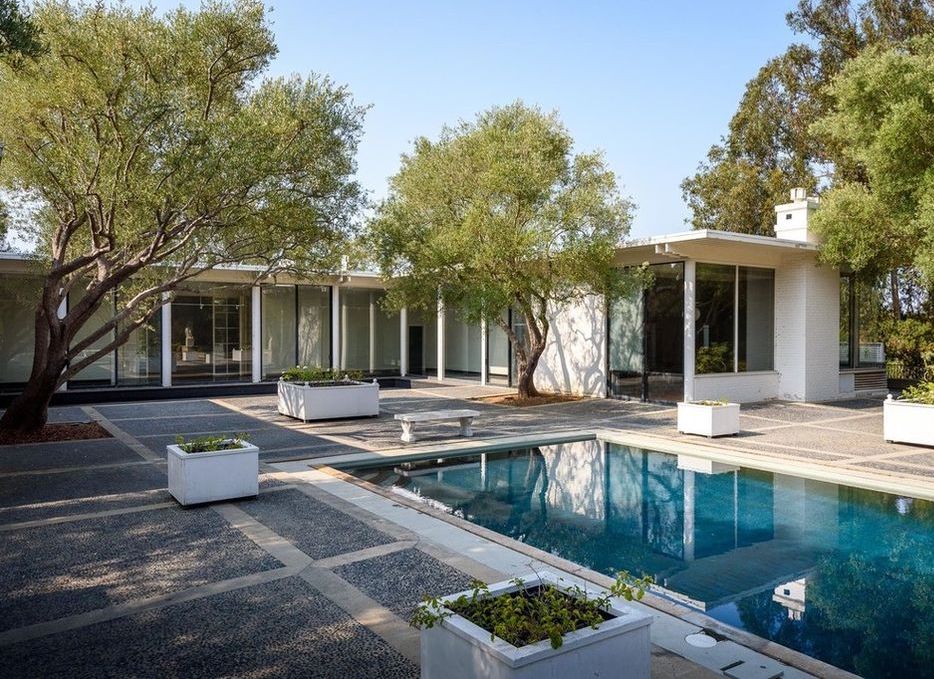 Former U.S. ambassador to Austria Susan McCaw, ex-wife of cell phone billionaire Craig McCaw, has paid $9.5 million, a hefty $2 million over the asking price, for the Erdman House, designed in 1959 by noted architect Lutah Maria Riggs.
Nearly 9,000 square feet, on four eucalyptus and pine tree studded acres, the sublimely preserved midcentury modern boasts Douglas Fir hardwood floors and is situated on a private road near the Valley Club.
The main house has three bedrooms and five full bathrooms, and an additional poolhouse with an additional bedroom and bathroom. There is garaging for four cars and four additional carport spaces.
Susan, a philanthropist and former investment banker who holds an MBA from Harvard Business School, also paid $6 million for a Palm Beach, Florida mansion three months ago.
Last year she and her then husband sold their former Montecito getaway for $12.2 million to ex media titan Gary Newman, former co-CEO of Fox TV.
Forking for a Fixer Upper
After selling his Picacho Lane Oakview 20-room, 10,000-square-foot estate for $44.5 million last month, Rob Lowe has lost no time in splashing out the cash on two new properties, including a new $5.2-million-fixer upper in Montecito.
After buying a $3.75 million contemporary home in Beverly Hills, the 9-1-1: Lone Star actor's new 4,275-square-foot three-bedroom, four-bathroom pad built in 1929 on an acre, is just a short walk from Coast Village Road. The real estate details suggest the single-story structure is a potential teardown or needs significant renovation. There is also a two-car garage and an L-shaped swimming pool with views of the Pacific.
The new home in the Big Orange was built in 1950 in Beverly Park with 3,000 square feet of interiors in a contemporary style with five bedrooms and three bathrooms.
You might also be interested in...