Shelter from the Storms
ShelterBox, the Santa Barbara-based nonprofit dedicated to disaster relief, is currently dealing with the aftermath of super typhoon Goni, which made landfall in the Philippines.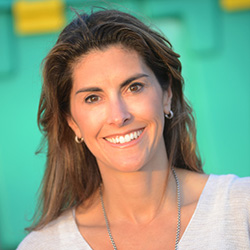 Known locally as Rolly, the typhoon is the latest in a series of violent storms to rip through the country with 140-mile-per-hour winds and torrential rainfall. It became the most powerful storm to hit the national since the typhoon Haiyan seven years ago.
Hundreds of thousands of people have evacuated their homes and the first town hit by Goni is said to have lost 90 percent of its homes.
Tropical storm Astani, known locally as Siony, is also approaching the region, which will cause more massive destruction.
To make matters worse, the Philippines is experiencing the second worst COVID-19 outbreak in Southeast Asia. Families now have the double threat of having nowhere to live except potentially overcrowded evacuation centers, while trying to protect themselves from the deadly virus.
"ShelterBox is uniquely positioned to respond to the disaster," says president Kerri Murray. "To curb the spread of COVID-19, the Filipino government imposed a complete ban on the importation of aid supplies.
"ShelterBox has responded to disasters in the Philippines 27 times, more frequently than any other country in the organization's history. Because of this, ShelterBox already had pre-positioned aid in the country. Operations have a warehouse in Cebu, in the nation's center, stocked with emergency shelter materials and non-food items, such as water containers and solar lights."
Check out the ShelterBox website, shelterbox.org, if you care to help.
You might also be interested in...