Offshore Oil Well Clean Up! A Post-Election Day Gift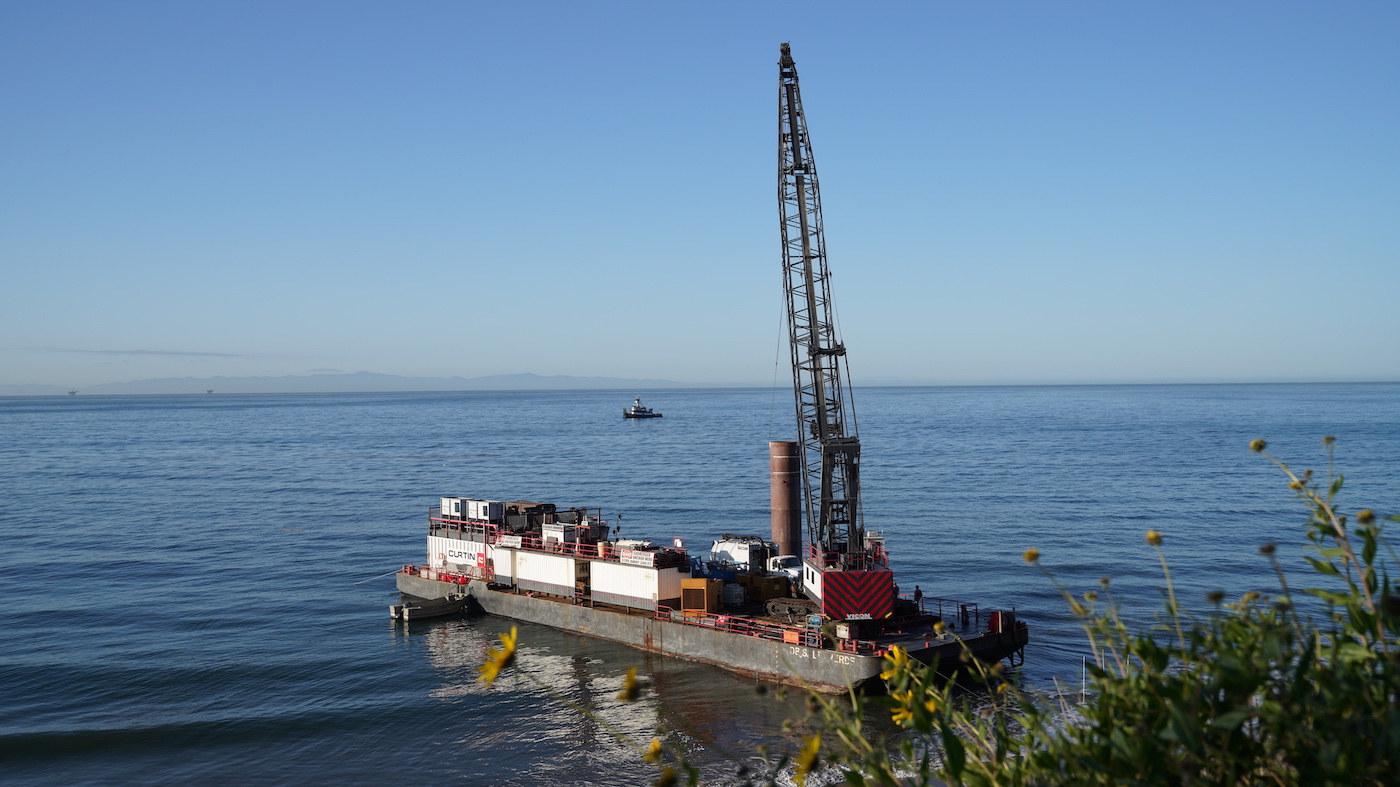 Construction crews are carrying out important cleanup work on two of Summerland's leaky, abandoned oil wells located just offshore. The work should be completed by November 15, but in the meantime a portion of Lookout Park's parking lot and the beach area are temporarily being used. Thanks to Heal the Ocean and former longtime Summerlandian and Heal the Ocean executive director Hillary Hauser for helping to clear the way for the California State Lands Commission to reseal the NorthStar and Treadwell wells.
Heal the Ocean helped coordinate with local fishermen as local lobster season (which opened October 15) working in the area had set their lobster traps and agreed to move out of the way for the Curtin Barge from Long Beach with all its equipment to cap the wells. The fishermen agreed to clear out for the approximate two weeks the work will take, weather permitting. Prep work began the with divers from the Danny C jet blasting sand from the Treadwell wellhead to expose it for re-capping. Prepping NorthStar, the second leaking well closer to the beach, started the following day.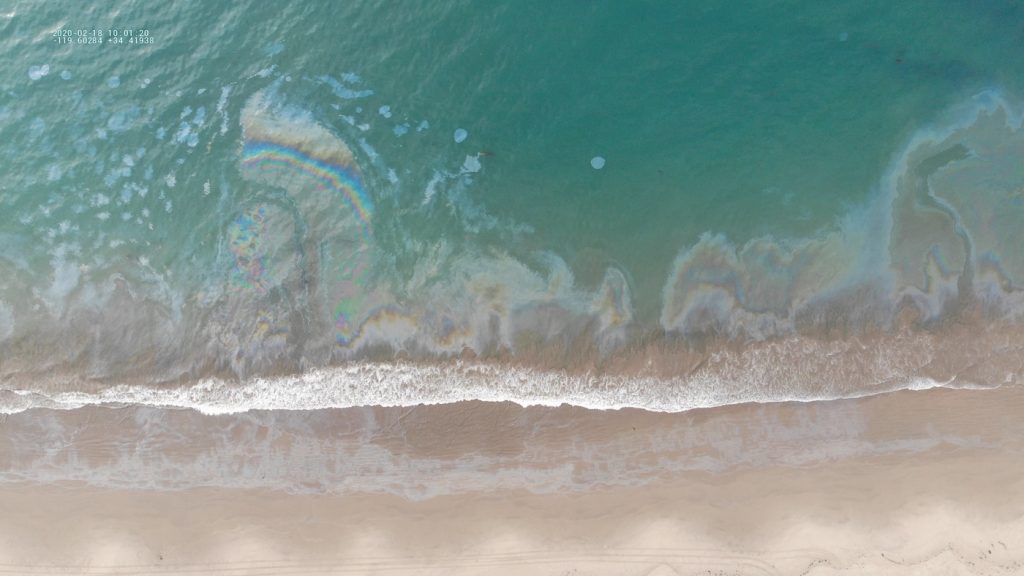 The big jackup rig arrived from Long Beach above the Curtin Maritime barge and anchored on Treadwell. This is the platform from which workers are placing pipe pile over the Treadwell wellhead and then drive the pipe into the ocean floor and right up to impermeable bedrock to encapsulate the wellhead. Each pipe pile will be cleaned out and pumped full of cement, which will act as a barrier to migration of hydrocarbons. The final step will be the welding of a steel plate on the top of the pipe pile, a secondary barrier to hydrocarbon migration. The jackup crew will then move closer to the beach, to NorthStar, 130 feet offshore, and repeat the process to cap that well.
Heal the Ocean advisory board member Harry Rabin, the founder of On the Wave Productions, has been working closely with InterAct engineers Mike Giuliani and Eric Kroh to map out the operation, with Harry's topside and underwater pictures helping to locate the well infrastructure beneath the Summerland sand. Rabin noted early on that the prep work was going so quickly, that it's very possible the project can include the capping of a third leaking well – Duquesne, also near the beach.
"Keeping our fingers crossed!' Hauser said.
You might also be interested in...