Caldwell Snyder Gallery Opens New Storefront on Coast Village Road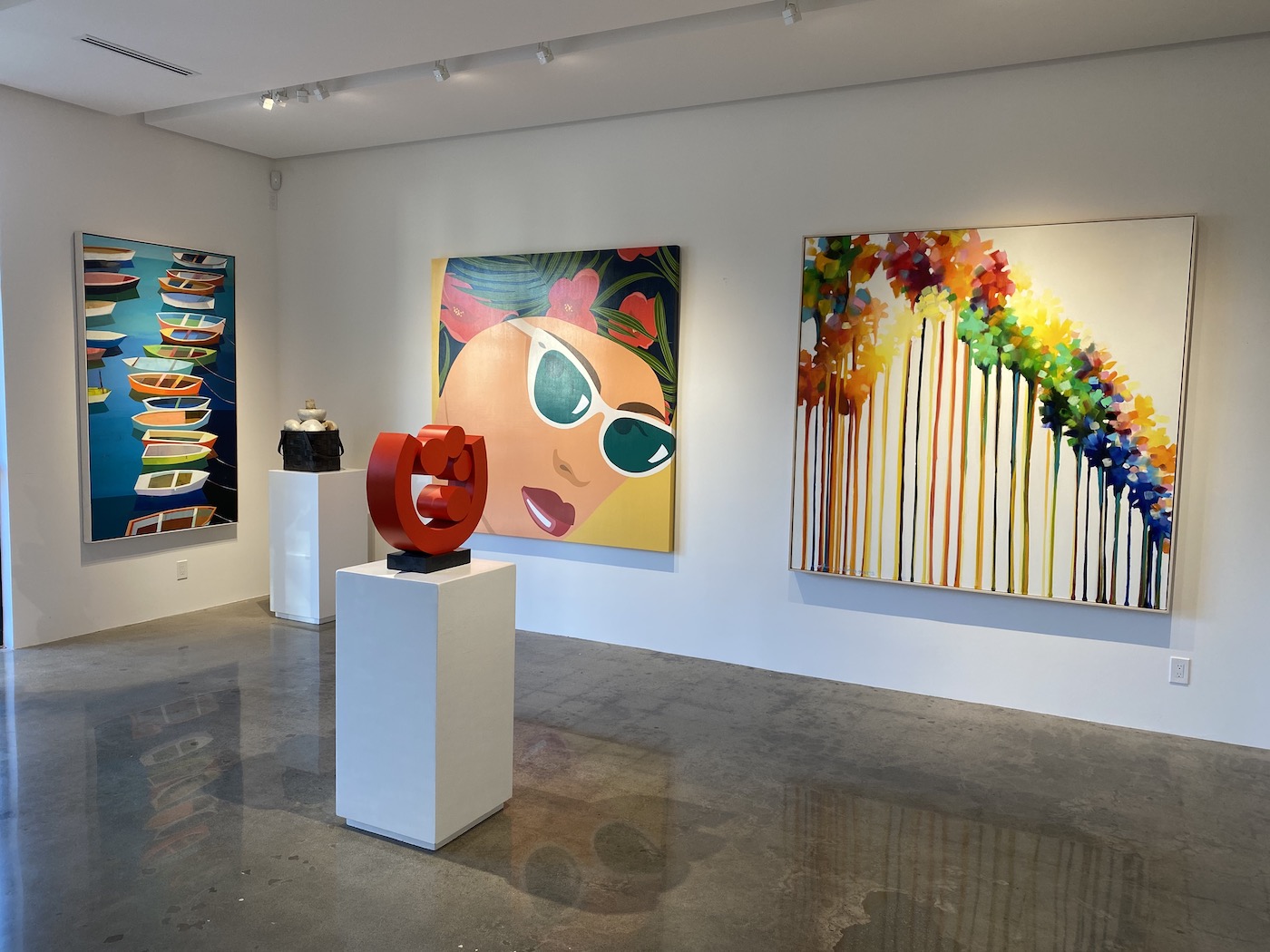 Montecito's newest storefront, the small yet striking Caldwell Snyder Gallery features a monumental Brad Howe steel sculpture out front and showcases works by an exclusive roster of 55 living contemporary artists from around the world. It's no coincidence that it's located just across the street from the Honor Bar.
Along with his longtime partner Susan Snyder, co-founder Oliver Caldwell first opened the gallery on Sutter Street in San Francisco's Union Square neighborhood in 1983; it has since expanded to include a separate gallery in the historic, turn-of-the-century Star Building in Napa Valley's St. Helena.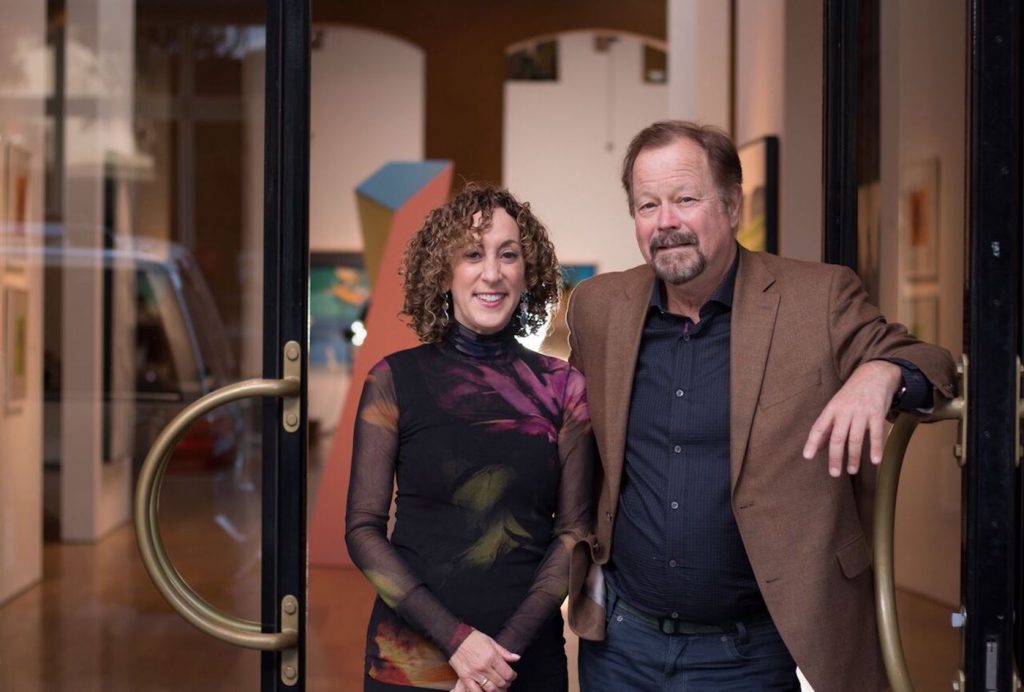 Caldwell and Snyder had long been hoping to break into the Southern California market, which is why he and his wife toured every major art-friendly coastal village from La Jolla north to Carmel earlier this year, looking for the best town to locate a new gallery. Yet after finding too many resort towns such as La Jolla and Laguna Beach oversaturated with bad art (and overpriced galleries full of it), the couple realized that only Montecito had the potential they were looking for.
"We were just sitting at the Honor Bar and eating lunch when we noticed that the place across the street was unoccupied," Caldwell told the Montecito Journal this week, just days after the gallery's soft opening. ("Soft opening" is somewhat of an exaggeration; per Caldwell. "We never really opened," he said. "We just started moving in and all of a sudden people who were walking or driving by and were curious started moseying on in.")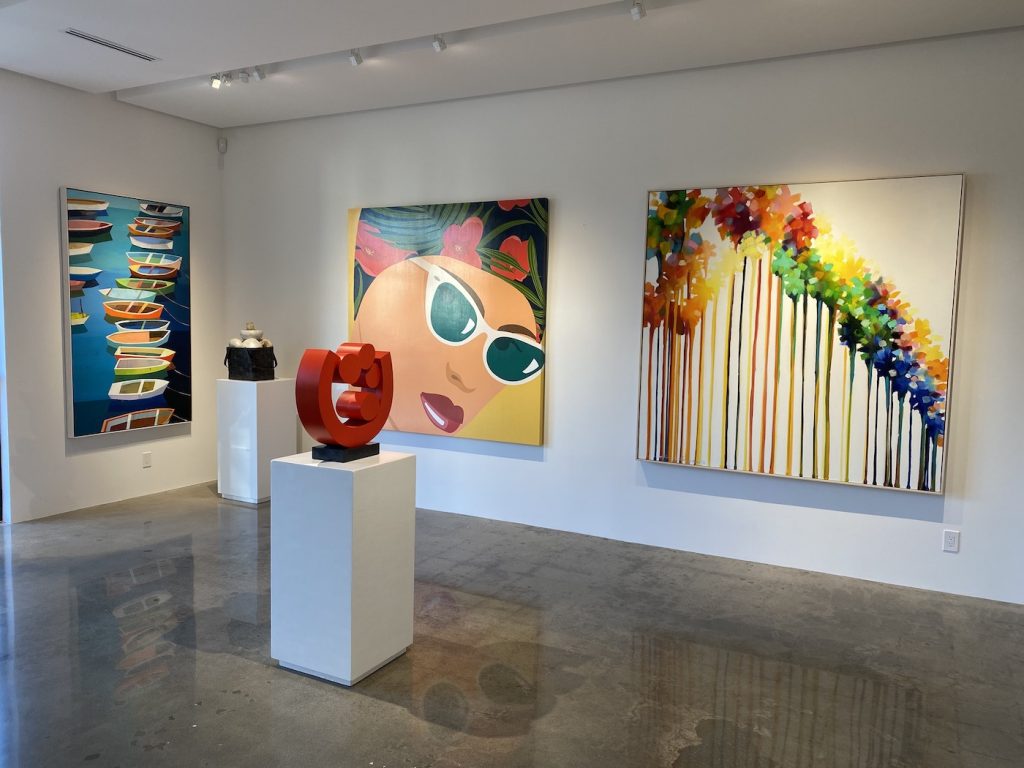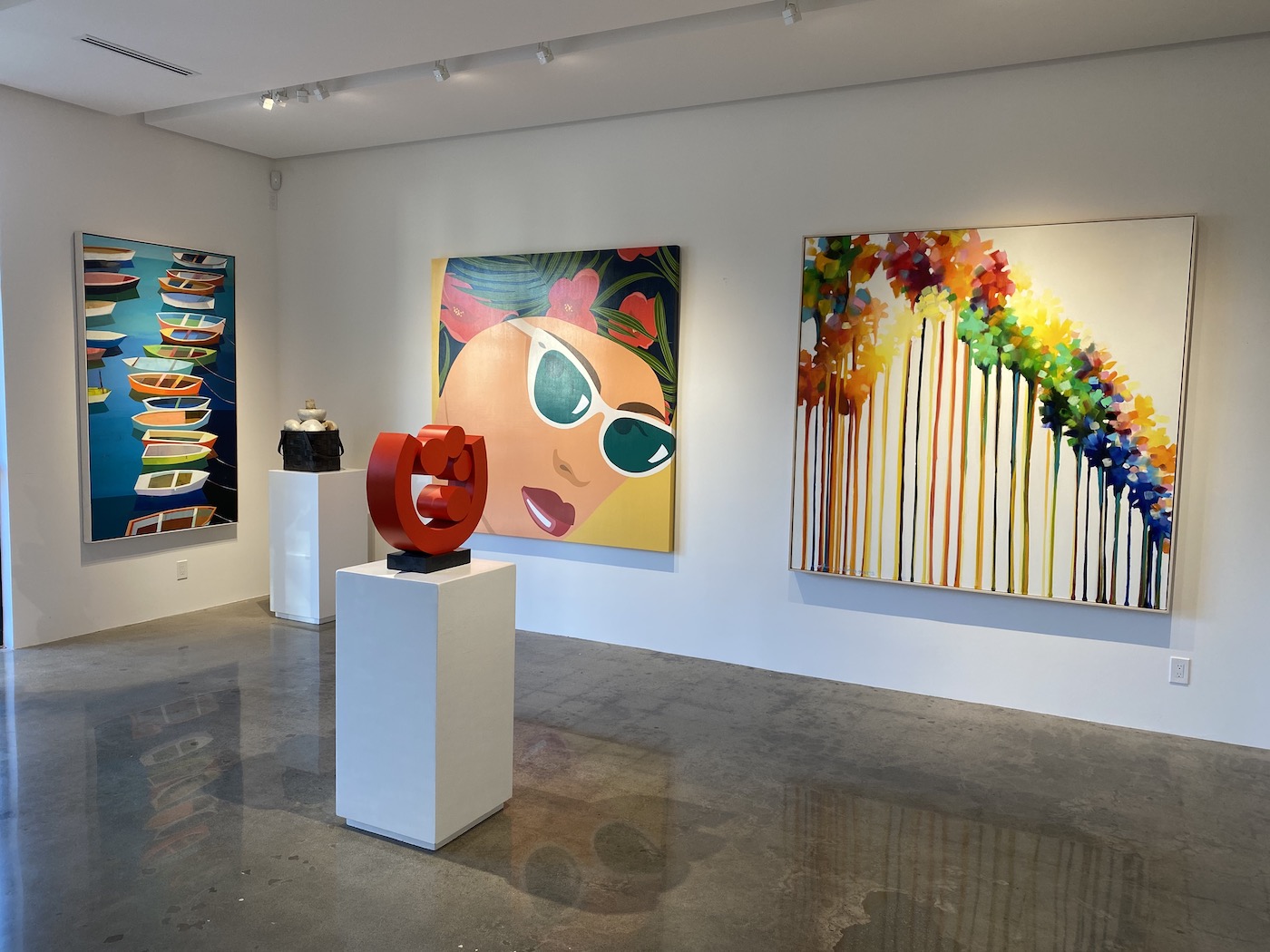 Caldwell's timing was fortuitous. The former Bay Area resident had only just discovered Montecito when his children moved to Santa Barbara for college, and at his wife's behest, they followed suit. "We moved down here and just fell in love with the area," he says. Because of COVID-19 complications, the high-end women's clothing boutique that used to inhabit the space had recently closed, so after contacting the landlord, Caldwell happily signed a lease.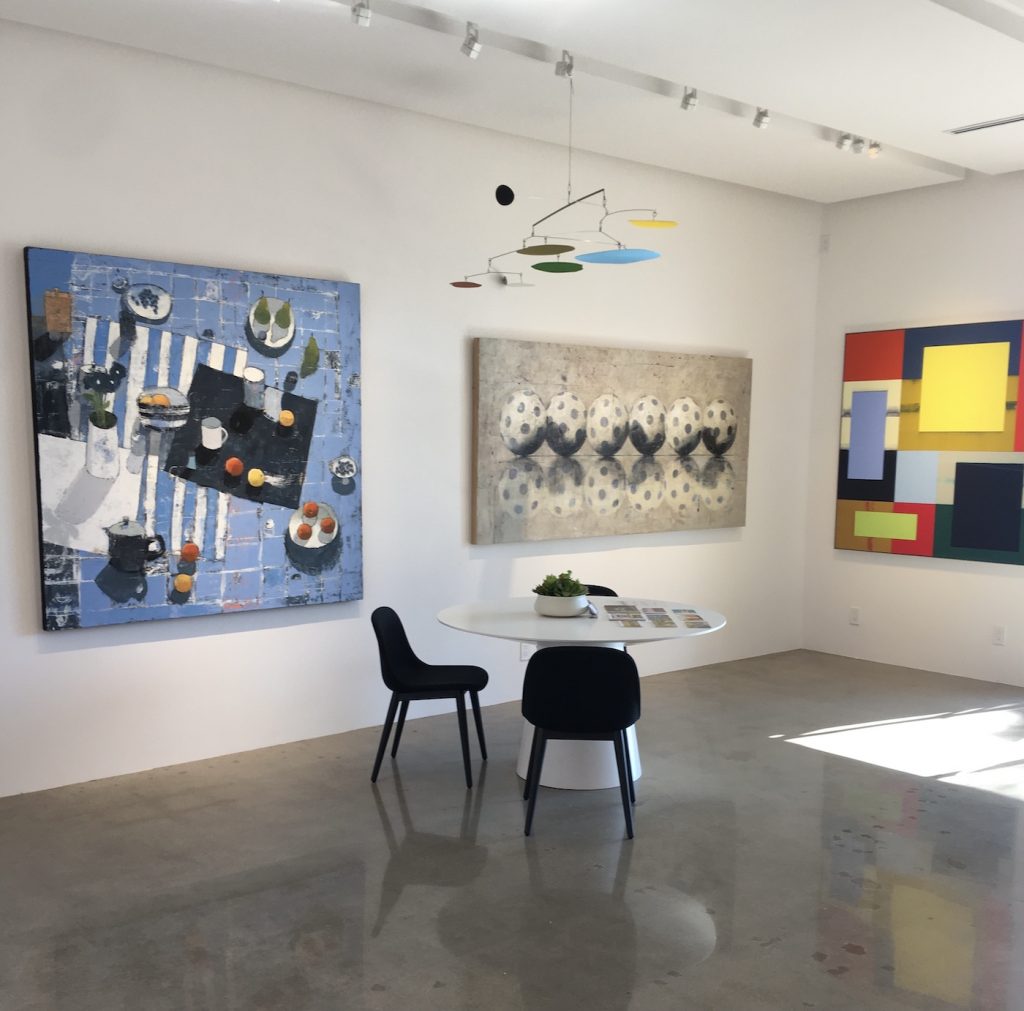 "We love the neighborhood and the street and the whole vibe," Caldwell says of Montecito and Coast Village Road. "It's a beach town but it's sophisticated and we were surprised there weren't a lot of art galleries." Because Caldwell Snyder sells art priced roughly between $25,000 and $100,000, the gallery wasn't looking to open up on a block surrounded by storefronts promoting California beach art kitsch.
"We appeal to entrepreneurs, hedge fund guys with their own jets who have access to all the great things in the world, and they are not walking down the street in Laguna looking at art," Caldwell reasons. "They did twenty years ago, but not now. All these resort towns are not what they used to be. Aspen is still quality, so is Chelsea Art District in New York and Wentworth in Palm Beach, but places like Sausalito, Laguna, and La Jolla are getting tackier, so it's tricky not to be caught in the wrong pond."
Caldwell Snyder Gallery is one of the longest-running partnerships in the high-end American art gallery landscape (where, like law firms as one example, many galleries retain the names of their original collaborators despite having undergone various partnership iterations) and has so far opened galleries and shows everywhere from Los Angeles, San Francisco, New York, and Miami, to Cologne, Singapore, Hong Kong and Tokyo. "We are already an international presence," Caldwell says. "But we've always wanted a window into the Southern California market, so to be able to expand during COVID, while a risk, was just an amazing thing, a spontaneous lark."
Caldwell grew up in the Bay Area and attended pre-med at UC Berkeley. With that resumé, while he may not have seemed destined for the world of art dealing, he notes that his mother, who was from Florence, Italy, ran a successful art gallery there after World War Two. After realizing that he wasn't suited for a medical career, Caldwell realized that his mathematical and other quantitative skills he gained from his studies were perfectly suited for the art business.
"I learned a lot and all these bizarre things helped me because I can talk to people from all sorts of disciplines and can get through the logistics of pricing and the market," Caldwell says, adding that he personally handles all the gallery's tech needs. "Usually entrepreneurs have other people doing these things, but when you are a glorified mom and pop gallery you can't do that."
According to Caldwell, he and Snyder have been working like "turtles" ever since they first paired up four decades ago. "We've been taking very small calculated risks and steps, building our confidence, expanding our capital, and never betting the farm on anything," he explains. "I think we are the oldest, longest standing partnership in the art business in the U.S. I don't know any other partnership that long.
Caldwell says his passion is working directly with the hand-picked roster of artists he and Snyder have cultivated over the years. "I love working with live artists," he says. "They are so fascinating and interested in what's happening in the world and are politically engaged. I just love going to Mexico, France, Germany or wherever, to hang out with them and visit their families. It's an incredible relationship you can't have when you are trying to sell art by dead guys."
That said, it isn't exactly a hobby, Caldwell allows. "We have 65,000 clients in our database. I have a hard enough time keeping up with 55 artists. It's definitely a full-time job."
Caldwell Snyder Gallery is located at 1266 Coast Village Road and is open Monday thru Saturday, 10 am-6 pm, and Sunday, 11 am-5 pm. Caldwellsnyder.com.
You might also be interested in...