McMansion on the Market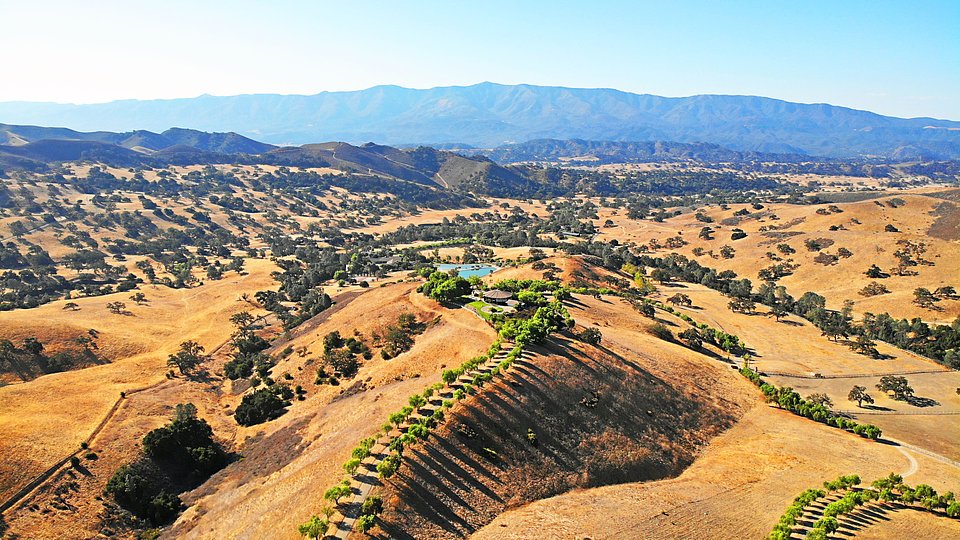 A stunning 554-acre ranch once owned by McDonald's mogul Ray Kroc in the Santa Ynez Valley is up for grabs, for $29 million.
Kroc and his wife, Jane, a former secretary to the actor John Wayne, bought the property in the Happy Valley area 16 miles from the late singer Michael Jackson's Neverland Ranch in 1965 for $600,000. They named it the J and R Double Arch Ranch, a nod to the iconic hamburger chain's yellow arches.
Health mogul Gerald Kessler of Nature's Plus vitamins purchased the sprawling property in 1990 and renamed it the Circle K Ranch.
The estate's most impressive feature is the massive 17,000-square-foot lodge built in the late 1960s, which can seat 100 people with a 3,000-square-foot great room and a 5,200-square-foot conference hall.
The lodge also boasts 20 bedroom suites and the estate as a whole can accommodate 100 guests.
There are also four single-family homes, two bunkhouses, a gymnasium resort-style pool, helipad, two tennis courts and facilities, for skeet shooting.
Close to Home
Prince Harry and wife, Meghan, have been expanding their property use in our rarefied enclave.
The Duke and Duchess of Sussex, who bought a $14.5 million, nine-bedroom home on 5.4 acres in Riven Rock in July, rented a $400 an hour home on Miramar Beach, a tiara's toss from Rick Caruso's Rosewood Miramar, to record a podcast about teenage mental health with three high school students from Teenager Therapy in support of World Mental Health Day.
The 2,500-square-foot, four-bedroom craftsman studio house has been used for Ralph Lauren and other fashion shoots in the past on giggster.com.
Sightings: Actor Jonah Hill surfing off Miramar Beach… Kevin Hart and Ellen DeGeneres noshing at the Rosewood Miramar… Actor Patrick Schwarzenegger and girlfriend, Abby Champion, strolling down State Street
Pip! Pip! – and be safe
You might also be interested in...