Girl Power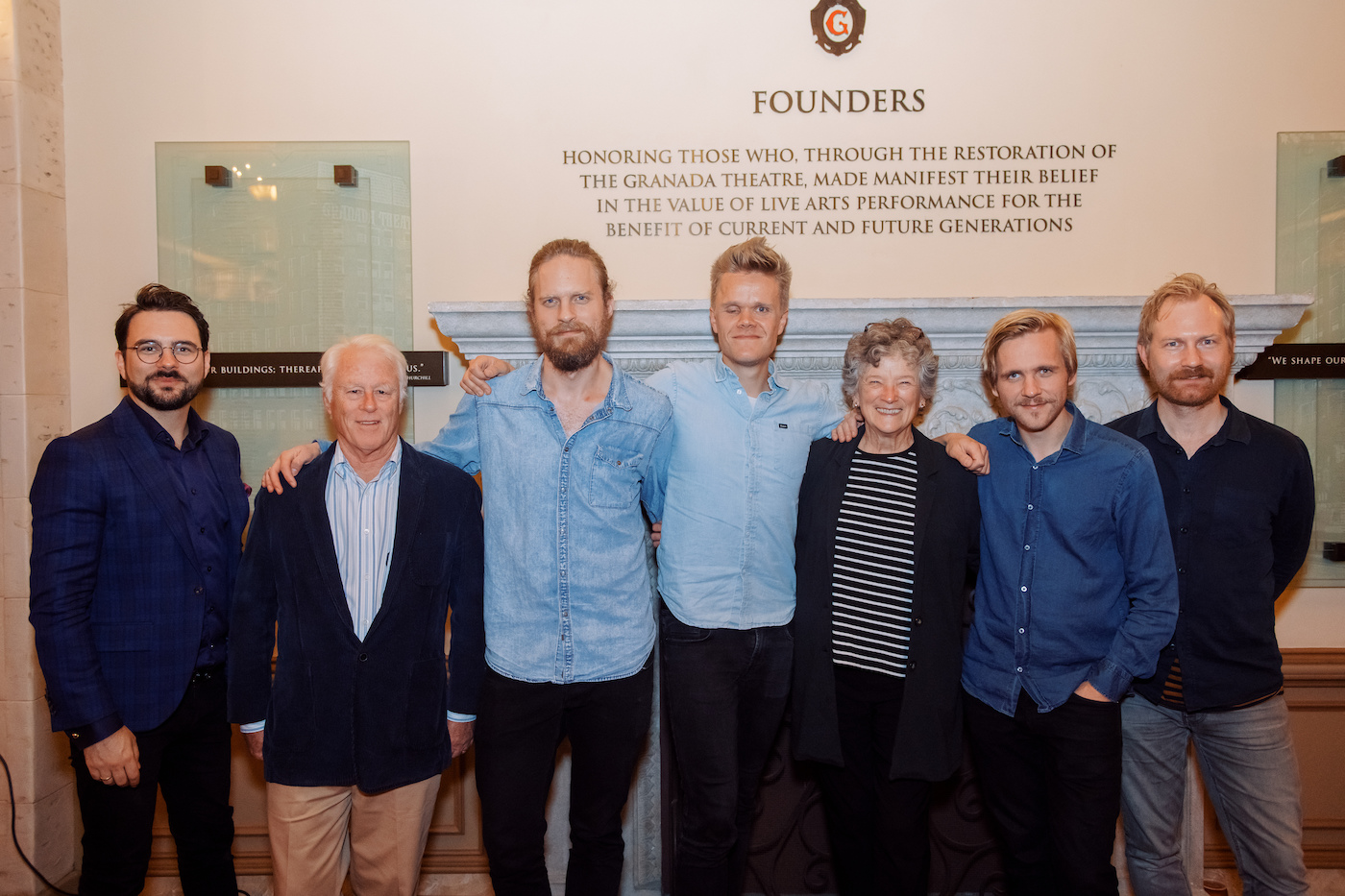 The venerable Granada was socially gridlocked when the popular Danish String Quartet returned to Santa Barbara with the Danish National Girls' Choir, under conductor Phillip Faber, putting on an entertaining UCSB Arts & Lectures concert.
The Fab Four – violinists Rune Tonsgaard Sorensen and Frederik Oland, violist Asbjørn Norgaard, and cellist Fredrik Schoyen Sjolin – kicked off the show with the 50-strong choir, aged between 16 and 22, marching on to the stage one by one.
Works included Bach, Shostakovich, and Danish traditional music and songs.
The following day the quartet played at UCSB's Campbell Hall with a more classical program featuring Beethoven, Bach, and Mendelssohn.
Royalty for a Night
It's probably one of the most unusual properties to be available on Airbnb, but the Maharajah of Jaipur, Padmanabh Singh, 21, who brought his team to play at the Santa Barbara Polo Club in 2016, has put his City Palace in India on the accommodation website.
The Gudliya Suite in his magnificent 300-year-old multi-roomed home is now available for an introductory rate of $1,000 a night.
The suite is one of the private sections of the sprawling palace and has been used in the past for royals, including Prince Charles, and special VIP guests – but never the public, until now.
Steeped in history and located in the heart of Jaipur, capital of the Indian state of Rajasthan, it is one of the country's most iconic buildings, built in 1727.
The suite includes a swimming pool and personal butler.
Its standard price is $8,000 a night, but for the remainder of 2019 Airbnb will pay the balance from each booking as a contribution to the Princess Diya Kumari Foundation.
You might also be interested in...