Further Focus on Film
Free to Laugh, a short documentary about the power of comedy to help inmates to heal after prison, follows a comedy workshop teaching improv and stand-up to women on parole and probation, one of the more underrepresented communities representing and a voice that is seldom heard. The film, which was shot on location at Amity Foundation's Amistad de Los Angéles in L.A. as part of Oprah Winfrey's "Gratitude Revealed" project, exposes the deep connection between tragedy and comedy and how humor is a party of redemption and reinvention. Director Lara Everly and producer Elease Lui Stemp engage in conversation with a Santa Barbara International Film Festival programmer at 6 pm on Thursday, November 5, as part of SBIFF's weekly Film Talk series. The Zoom chat is free, but you'll need a subscription to Amazon Prime, or fork over $2.99, to watch the 15-minute doc, the first film in the series to include a not-fully-free screening. Visit sbiff.org/filmtalk.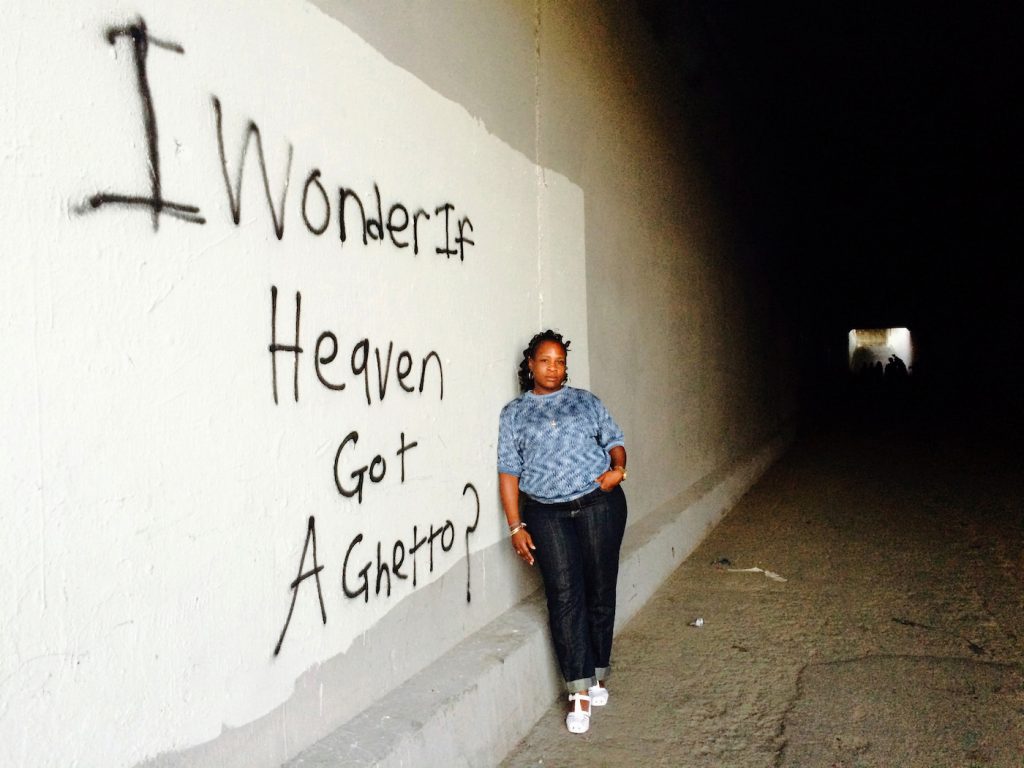 The Dark Divide, the feature film adaptation of nature writer/biologist Robert Pyle's book Where Bigfoot Walks: Crossing the Dark Divide, comes to screens of your choosing via global VOD/Digital release on November 10. The film, helmed by acclaimed writer-director-producer Tom Putnam, tells the story of a shy butterfly expert (David Cross) who embarks on a dangerous, life-changing trek through one of America's greatest unprotected wildlands at the urging of his dying wife (Debra Messing). Visit www.darkdividefilm.com for details. 
Forget Virtual: Claeyssens' Veterans Day at the Drive-In
Santa Barbara's Pierre Claeyssens Veterans Foundation shows its patriotic colors with an action-packed weekend around Veterans Day each November to recognize and honor the local men and women in uniform who have served our country. While the ongoing COVID-19 pandemic and restrictions on social gatherings has led most local nonprofits to pivot to virtual benefits on Zoom or elsewhere, the Claeyssens clan has found a new way to raise funds via gathering to observe the holiday in a safe, family-friendly way, even if its annual parade, ceremonies and flyover salute have been canceled. 
Instead of hosting its annual formal Military Ball, the foundation is inviting everyone to a "Night at the Drive-In!" where patrons will pick up a gourmet BBQ boxed dinner upon entry to the West Wind Drive-In on Wednesday, November 11, proceed to an assigned parking space and enjoy a program that begins at 5:30 pm featuring a stage show presentation, silent digital auction, a screening of Memphis Belle, the 1990 World War II drama starring Matthew Modine, Eric Stoltz, and Harry Connick Jr. in the fictionalization of the 1944 documentary about the 25th and last mission of an American Boeing B-17 Flying Fortress bomber. Appropriately, the film closes with a dedication to all airmen, friend or foe, who fought in the skies above Europe during World War II.
General admission tickets cost $50 per person, $10 for children 10 years old and younger with discounts for veterans and active duty service members. Visit www.pcvf.org/veterans-day-weekend for details and tickets.
You might also be interested in...