Community, Comfort Food, and CommUnify Rebranding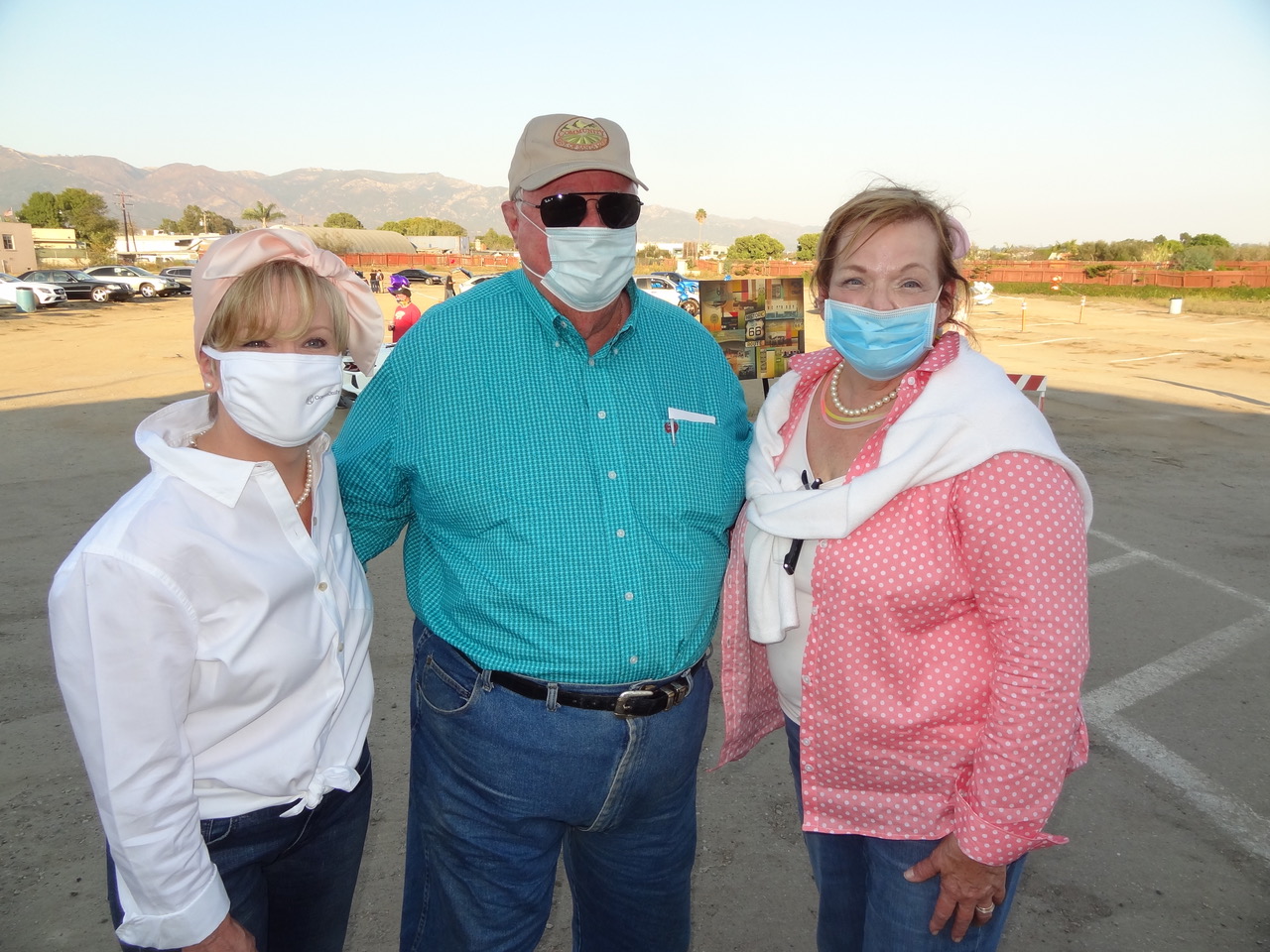 The Community Action Commission has just rebranded itself CommUnify and they do many things. Their dinner event at Firestone Vineyard had to be changed because of the pandemic. It was replaced by "The Good Ole Days" or a blast from the past – the 1950s.
The location was the West Wind Drive-In movie theatre on Kellogg in Goleta. If you are of a certain age you can remember taking the kids to the movies in their pajamas or perhaps you were one of the kids. This evening there was more than just popcorn. There was a whole dinner by Santa Barbara Catering including hamburgers, hot dogs, chicken sandwich, Caesar salad, and more. Comfort food!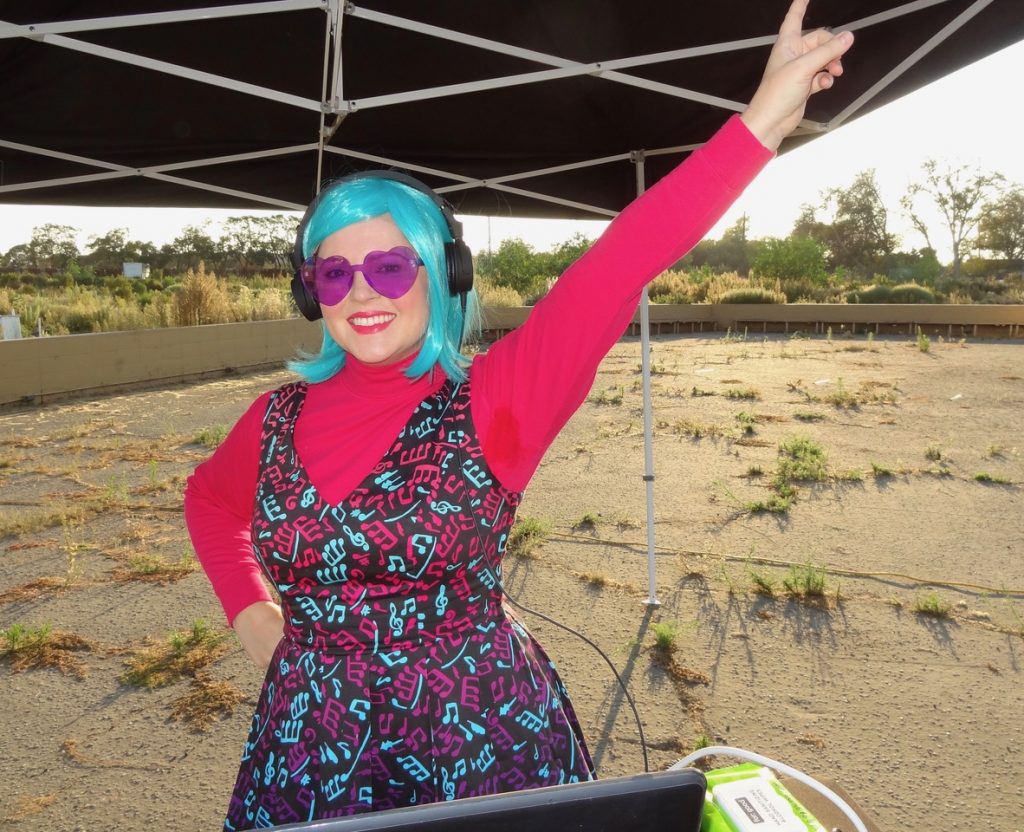 Why all the hoopla? Each year CommUnify recognizes extraordinary folks and organizations that have helped improve the lives of children, youth, families, and seniors in their community. This year they honored two stellar people, Rona Barrett and Jim Glines, and one organization, The Towbes Group.
Rona is a famous entertainment reporter (one of the first) and now a champion for seniors at The Golden Inn & Village, a housing and wellness campus for low income adults in the Santa Ynez Valley. She began her career early, at age 13, by organizing the first international fan club. She helped launch the careers of Eddie Fisher and Steve Lawrence. She was the youngest columnist to report on Hollywood in 1957. Her reports were syndicated around the world and back to shows like The Today Show. When she saw her father declining she was inspired to fund affordable and dignified housing for the fastest growing population on the planet – seniors over 65. Phase 2 is now in the works.
Chairman of the board of the Community Bank of Santa Maria Jim Glinesgrew up in the Santa Maria Valley and holds several degrees. He's a career banker who opened the bank as president and CEO in 2001 and continues serving as board chair today. He has chaired many local events and continues to serve on their boards. He was director of the Santa Barbara County Fair Board named by Governor George Deukmejian and later became president of the board. Jim graduated from the World Champion College of Auctioneering in Bakersfield, California. He was California State Champion Auctioneer  2001. With this skill he is able to help many community nonprofits in their fundraising by being their auctioneer. He did so this evening. Among his many honors he was "Citizen of the Year" by the Chamber of Commerce in 2005.
The Towbes Group, Inc. is a fully integrated real estate investment, development, and property management company headquartered in Santa Barbara. It has proven to be a trustworthy, innovative organization but also a vital community member with philanthropy integral to its core business practices. The Towbes Group is committed to giving back to the local community including the innovative Give Where You Live program and Towbes grant. They are especially interested in community and environmental stewardship; children's health, well-being, and education; and adult health. Vice president of residential properties Jim Carrillo accepted the 2020 Champions award.
"Our 2020 Champions were selected because of their ongoing dedication to the community," said CommUnify CEO Patricia Keelean. "Their individual actions and generosity provide opportunities and support for the least advantaged among us, especially low-income seniors and children."
Nostalgia reigned with a special video in honor of the three winners but first the drive-in reverberated with 1950s rock 'n' roll music spun by Darla Bea as each car arrived. The movie playing was North by Northwest, starring Cary Grant and Santa Barbara's Eva Marie Saint.
CenCal Health is the event's $100,000 Diamond Sponsor. For every dollar raised, CenCal Health will match the amount up to an additional $100,000. "This helps us move closer to our fundraising goal of $875,000," said Linda Rosso, CommUnify's director of development. "This is an unprecedented amount to raise, more than double last year's goal – but these are unprecedented times."
In 2019, 84,000-plus meals were delivered to home-bound seniors, 51,000-plus meals were served at community dining centers and 64 seniors received minor home repairs and upgrades. For information on how you can help, call 805-845-8857 ext #1101 or visit www.CommUnifySB.org. The Champions event helped the senior nutrition program by raising $350,000. Since the COVID-19 crisis requests for senior meals have increased by 68 percent.
You might also be interested in...