SB Reads: Create!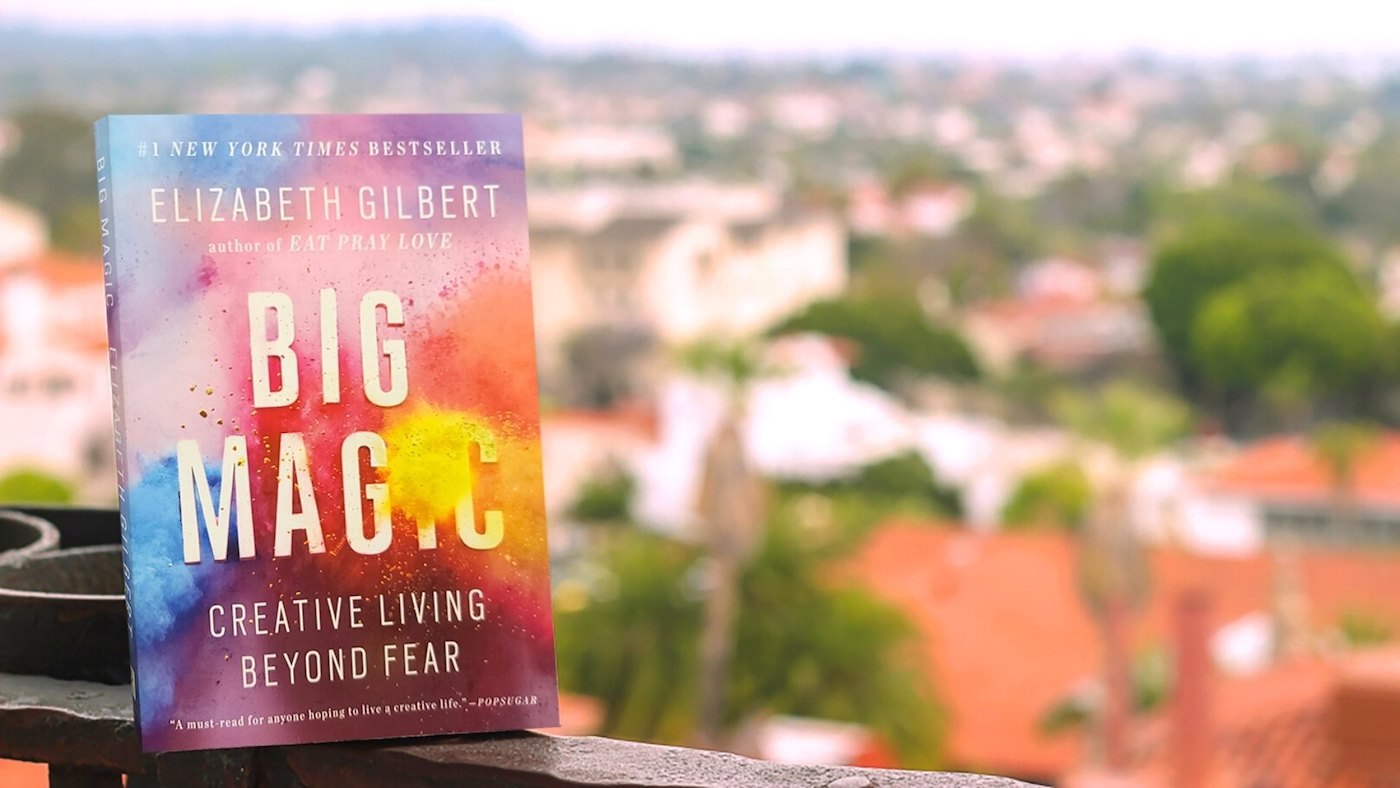 The Santa Barbara Public Library is excited to announce this fall's Santa Barbara Reads program, SB Reads: Create! featuring Big Magic: How to Live a Creative Life, and Let Go of Your Fear, by Elizabeth Gilbert.
Free copies of Big Magic, in English and Spanish, will be available to pick up at Central Library's Book Browsing program beginning on Saturday, October 31, and a virtual visit with the author will be held Wednesday, November 11. The author visit is funded by the Santa Barbara Public Library Foundation, which supports large-scale library initiatives.
In addition to book discussions and the conversation with Gilbert, the Library is excited to offer the opportunity for participants to engage in creative workshops, through the support of California Humanities, a nonprofit partner of the National Endowment for the Humanities.
The Library is working with five local artists to offer participatory virtual workshops via Zoom for teens and adults, including one offered in Spanish. Themes range from printmaking to music to creative writing. Registration is limited and will open on Tuesday, October 27, at 10 am. All supplies needed for the workshops will be provided via kits available for pickup at the Central Library. Details can be found on the Library's website and events calendar.
A Conversation with Elizabeth Gilbert
Wednesday, November 11 at 6 pm
Book Discussions
Creative Quest,
by Questlove
Saturday, November 21 at 1 pm
Broken Places & Outer Spaces: Finding Creativity in the Unexpected,
by Nnedi Okorafor
Thursday, December 3 at 5:45 pm
Big Magic: How to Live a Creative Life, and Let Go of Your Fear,
by Elizabeth Gilbert
Saturday, December 5 at 2 pm
Book Club
If you are in the mood for a virtual library book club, please attend the SB Reads discussion about Big Magic. I will be leading it and would love to see you the afternoon of December 5. Please check our website or call to register.
Available Tuesday Through Friday
While our building is closed, we have been engaging in phone conversations instead. We encourage you to give us a call if you have any questions or library needs. It would be nice to hear from you and catch up. Staff are in the building Tuesday through Friday and you can call us (805) 969-5063.
See you (outside) at the library!
You might also be interested in...