Up to the Challenge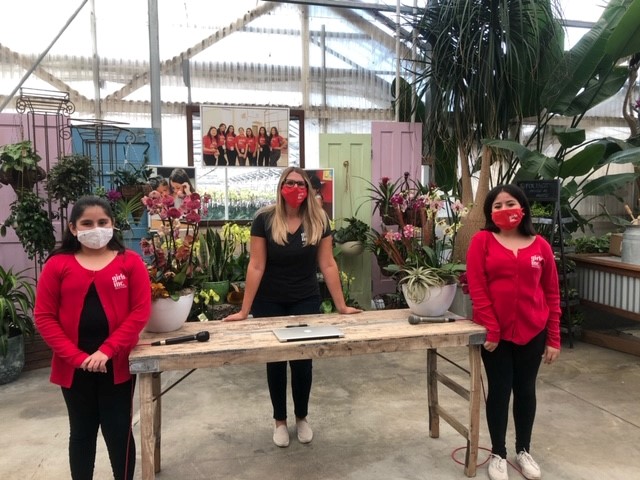 Girls Inc. of Carpinteria hosted its eighth annual "An Evening in Bloom" but with a different twist this year and the community "showed" up. Their bold goal was $250,000. So far they are just over $230,000 and still counting!
The usually elegant affair at the Girls Inc. campus was quiet this year because of the "Challenge for Change" competition with local teams competing to raise money. CARP Growers was the winner, raising $87,000. The month-long challenge ended with a virtual wrap party the end of September via Zoom. There were about 55 community members attending the virtual event which included a live auction and more.
Girls Inc. of Carpinteria trustee Kati Convoy and local members Dulce (eighth grade) and Karla (fifth grade) hosted the event from Westerlay Orchids. Ever faithful longtime supporters and advocates of the organization Win and Ed Van Wingerden were the auctioneers.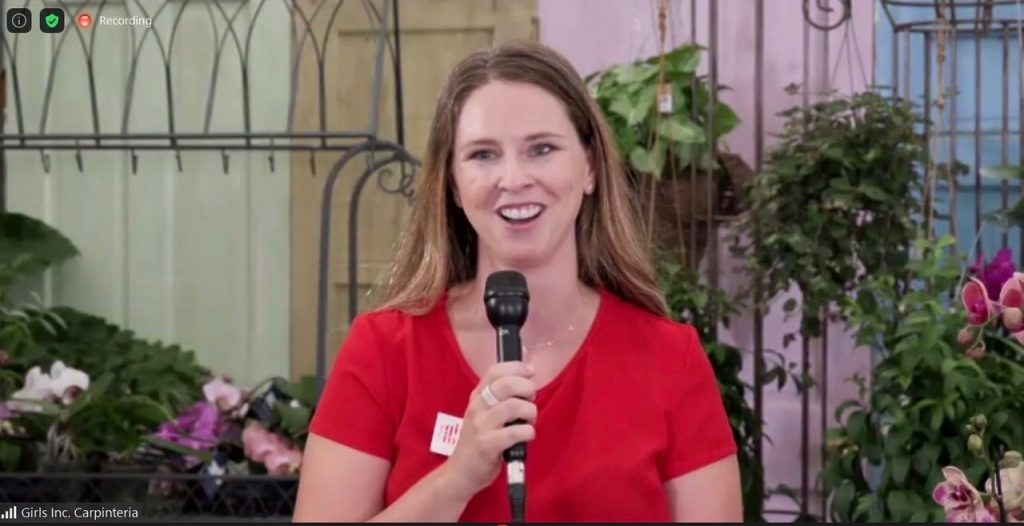 The wrap party included a special tribute to Mary Crowley who had been a longtime supporter and board member, passing away in January 2020. The video recognized Mary with kind words from her family and friends. Clyde Freeman said, "You could just see the fire and dedication in her eyes whenever Girls Inc. came up."
Clyde's wife echoed, "Looking at Girls Inc. today I see Mary everywhere. She was always saying 'strong, smart, and bold'—and that was Mary too."
"Mary left an inspirational legacy that enables us to continue our work delivering life-changing programs to local girls and teens. She dedicated years of service as a trustee and was heavily involved in our Taste of Carpinteria event," said the executive director Jamie Collins.
Girls Inc. of Carpinteria reopened its doors on June 1 with new protocols and safety measures in place. The organization provides distance learning support to girls in coordination with each school, classroom, and teacher as much as possible in addition to offering out-of-school programming in the form of its early literacy program, homework assistance, and a STEM-focused curriculum. They are doing remote work as well.
For more information call 805-684-6364.
You might also be interested in...