They're Off and Running!
The Santa Barbara Rescue Mission is holding its annual fundraiser for the nineteenth time, this year titled "The Bayou Derby." Again the Women's Auxiliary, 70 women strong, wove their magic, only this year they were not at Rancho Dos Pueblos. This year, the party came to us. Don and I had Keith Mautino Moore and Anne Luther to help us celebrate and 200 others celebrated separately.
Our dinner came via a fabulous 1932 Cadillac convertible with a crew of Alden Fairbanks, Judy Sturgeon, Carol–Anne Lonson, and Bob Seagol. They were all decked out and served us champagne. There was a racing centerpiece for the table and four bags of delicacies from Lorraine Lim Catering: shrimp cocktail, a peach and heirloom tomato salad, pulled pork sandwich on a brioche bun, potato salad, jalapeño cornbread, and chocolate walnut pie with berries. Not to mention wine for all.
Rebecca Weber, the director of communications for the Rescue Mission, reminded us that the "guest of honor was chief of police Lori Luhnow. She was introduced by District Attorney Joyce Dudley and received the Leni Fe Bland Award for her thoughtful community leadership and her strategic partnership with the Mission in protecting the vulnerable and providing opportunities for recovery." Lori became the first woman executive in the Santa Barbara Police Department's 120-year history, leading more than 140 sworn officers and 90 civilians. Before that, she was in San Diego for 27 years.
Melissa Ortiz touched us all with her story of recovery from addiction and graduation from the 12-month program. She has a new life and others will too from the $489,585 raked in by the fundraiser.
 "I trust you were touched and recognized the critical role the SBRM has played in our community for more than 50 years," Rolf Geyling, the Rescue Mission's president said. "We want to make sure people struggling with homelessness and addiction will have a place to turn for decades to come. While only 21 percent of those completing treatment programs nationally maintain their sobriety beyond five years, we are proud that 54 percent of our graduates remain in recovery over this same period."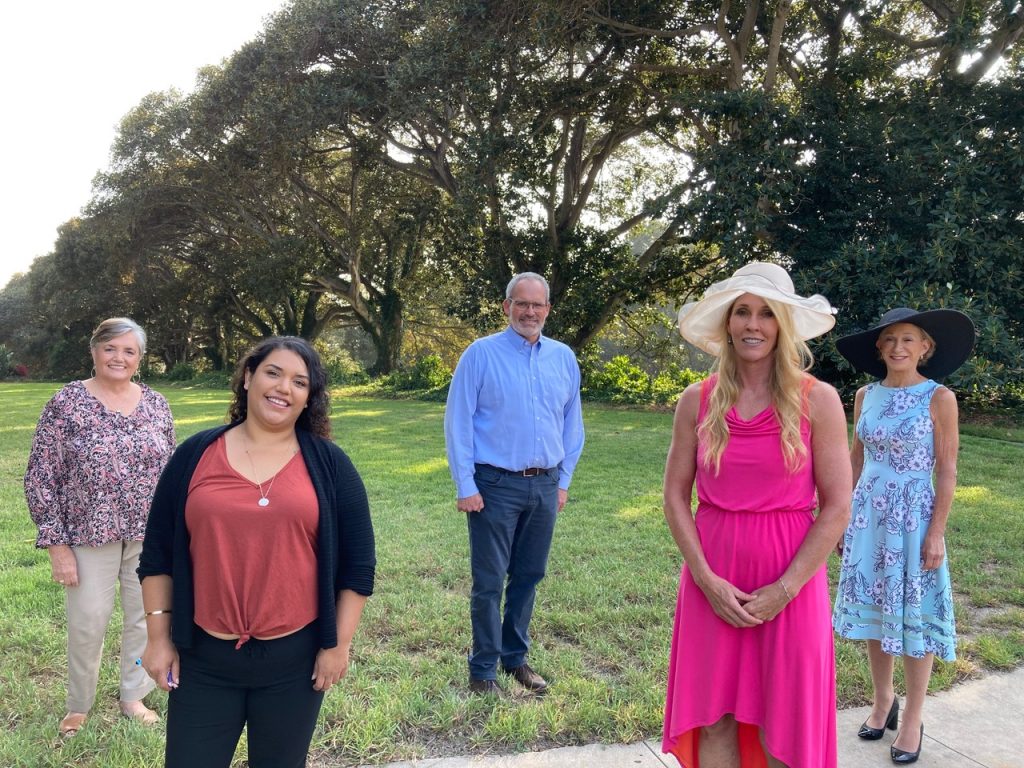 Some of the Rescue Mission's movers and shakers are board chair Joyce McCullough; women's auxiliary president Kim Schuck; Bayou event co-chairs Susan Hughes, Kim Mullen and Joan Wimberly; decorations chair Dianne Davis; silent auction coordinators Rose Hodge, Terry Foil, and Katie Pointer. The Idiomatiques provided music.
The Santa Barbara Rescue Mission was established in 1965 and brings physical, emotional, educational, and spiritual resources to individuals and families in need. It is the only organization between Oxnard and Santa Maria that provides hot meals and overnight accommodations to homeless guests 365 days of the year. It offers men's and women's 12-month residential recovery, treatment, family support, relapse prevention, men's sober living, academic instruction, and job skills training. Its residential drug and alcohol program has won national recognition for its extraordinary effectiveness. The Mission receives no government funding. For more information call 805-966-1316 ext. 105.
It will hold its next graduation, Tribute to Recovery, Saturday, November 14, 2020 at 1 pm. They will livestream the ceremony on Facebook so you can watch from home. Your heart can't help but go out to the graduates who have accomplished so much.
You might also be interested in...