Old World Glamour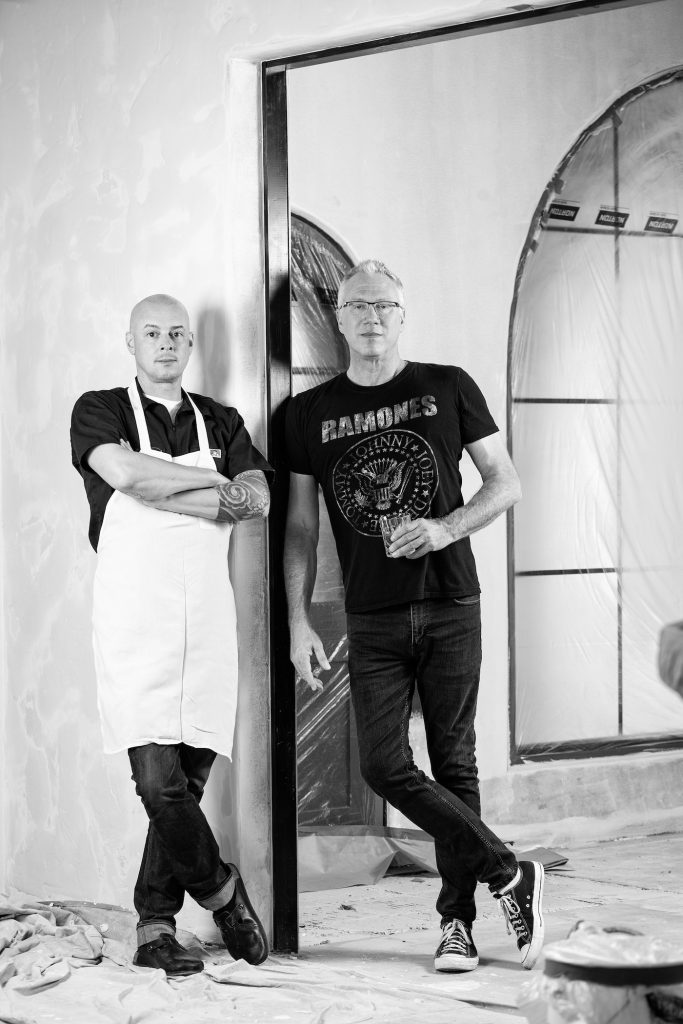 Another notable restaurant to reopen this month with a handful of autumn-inspired dishes is Intermezzo by Wine Cask in downtown Santa Barbara. Formerly known as The Wine Cask, the popular upscale eatery closed its doors on March 15, and began a renovation, updating the physical space as well as the concept before quietly unveiling its new look on October 9.
Proprietor John O'Neil unveiled an impressive renovation for the 7,500-square-foot space with lively Old World glamour. He's added a martini bar and expanded the outdoor space in the historic courtyard. Diners can sip wines and nosh on an array of small and large globally-inspired plates created by executive chef Josh Brown.
Closing during the pandemic provided time for O'Neil and his team to carefully plan and execute a new kind of experience for pandemic diners.
"We've reorganized the front Anacapa patio and Wine Cask courtyard to be our two dining areas," explained O'Neil. "All tables are generously spaced six feet or more apart, and we are currently only seating the outdoor spaces. All tables have individual hand sanitizer pumps and no menus are re-used."
Intermezzo's new menu is playful and craveable with farmer's market ingredients, local seafood, and delicious wood oven pizzas made from slow fermented dough.
Stand out items include a farm-style paté served with grain mustard, pickled farmer's market vegetables, apricot moustarda, gherkins, frisée, chargrilled ciabatta with marrow butter ($18) roasted red and gold beets served with watercress, toasted hazelnuts, chèvre, and sweet basil pesto ($16); Faroe Island salmon served with root vegetable, butterbean ragout and chive aioli ($28); and a fire-roasted mushroom truffle pizza made with gouda garlic cream, maitake and white beech mushrooms, fingerling potatoes, and fontina cheese ($20).
Intermezzo offers a nice selection of hand-crafted cocktails such as a blueberry shrub made with vodka, lemon syrup and mint leaf, or an effervescent Scotch whiskey spritzer with lemon, Earl Grey, ginger honey, Laphroaig spritz, and candied ginger to ease your pandemic woes.
You might also be interested in...