Harry and Meghan's Riven Rock Estate on Giggster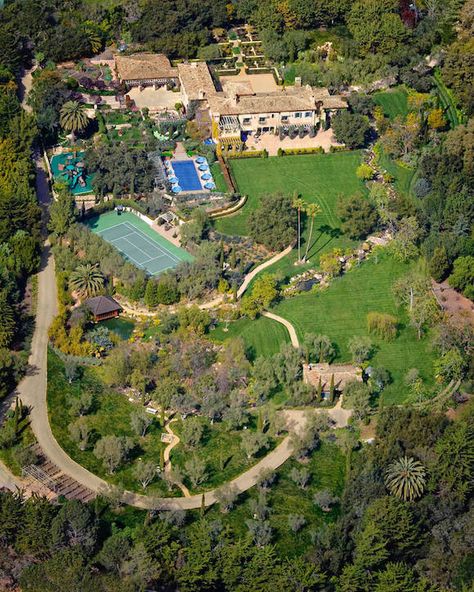 The Riven Rock estate Prince Harry and Meghan Markle bought for $14.5 million had been listed for rent on the website Giggster. The listing, which was taken down on Sunday after media reports, advertised the nine-bedroom, 16-bath property on 5.4 acres for $700 an hour.
The listing said the lush estate could be used as backdrop for photo shoots, music videos and other engagements, and could accommodate a crew of 15 people and has private parking for 50.
The listing had been posted before the Duke and Duchess of Sussex bought the property and featured never-before-seen photos of the lush interiors.
The mansion had been listed as an "Italian villa" and could be rented for a minimum of 10 hours, with no pets, no smoking, no alcohol, and adult filming banned, according to the London Daily Mail.
Extraordinary Times
Ensemble Theatre has launched a new Extraordinary Times Campaign, a $400,000 fundraising effort that will enable the popular Santa Barbara theatrical company to remain open and active during the COVID-19 pandemic.
Funds generated from the campaign will support video and live-streamed performances, collaborations with theater artists to create new material, continued presentation of its education programming – both online and in safe outdoor settings – and to affect measures needed to bring its venue, The New Vic, up to new safety guidelines, including an upgrade of the HVAC and air filtration systems.
ETC has, to date, raised more than $300,000 towards its $400,000 goal, including a commitment of $100,000 from the theater's board of directors.
To raise the remaining monies, Joan Rechnitz, a generous patron of ETC, has pledged a challenge grant of $100,000, which will match dollar-for-dollar all gifts to the Extraordinary Times campaign up to $100,000.
"We are all inspired and grateful to ETC's many supporters who have taken part in this critical endeavor," says Jonathan Fox, artistic director. "This support will enable us to explore new avenues of creating theater and serving the community, while remaining on solid financial footing."
Pip! Pip!
Sightings: Prince Harry and wife Meghan masticating at Lucky's with music man David Foster and his pregnant wife Katharine McPhee… Actor Orlando Bloom getting his Java jolt at Pierre Lafond… Warbler Katy Perry expanding her wardrobe at Wendy Foster
You might also be interested in...