Ellen Puts Estate on Market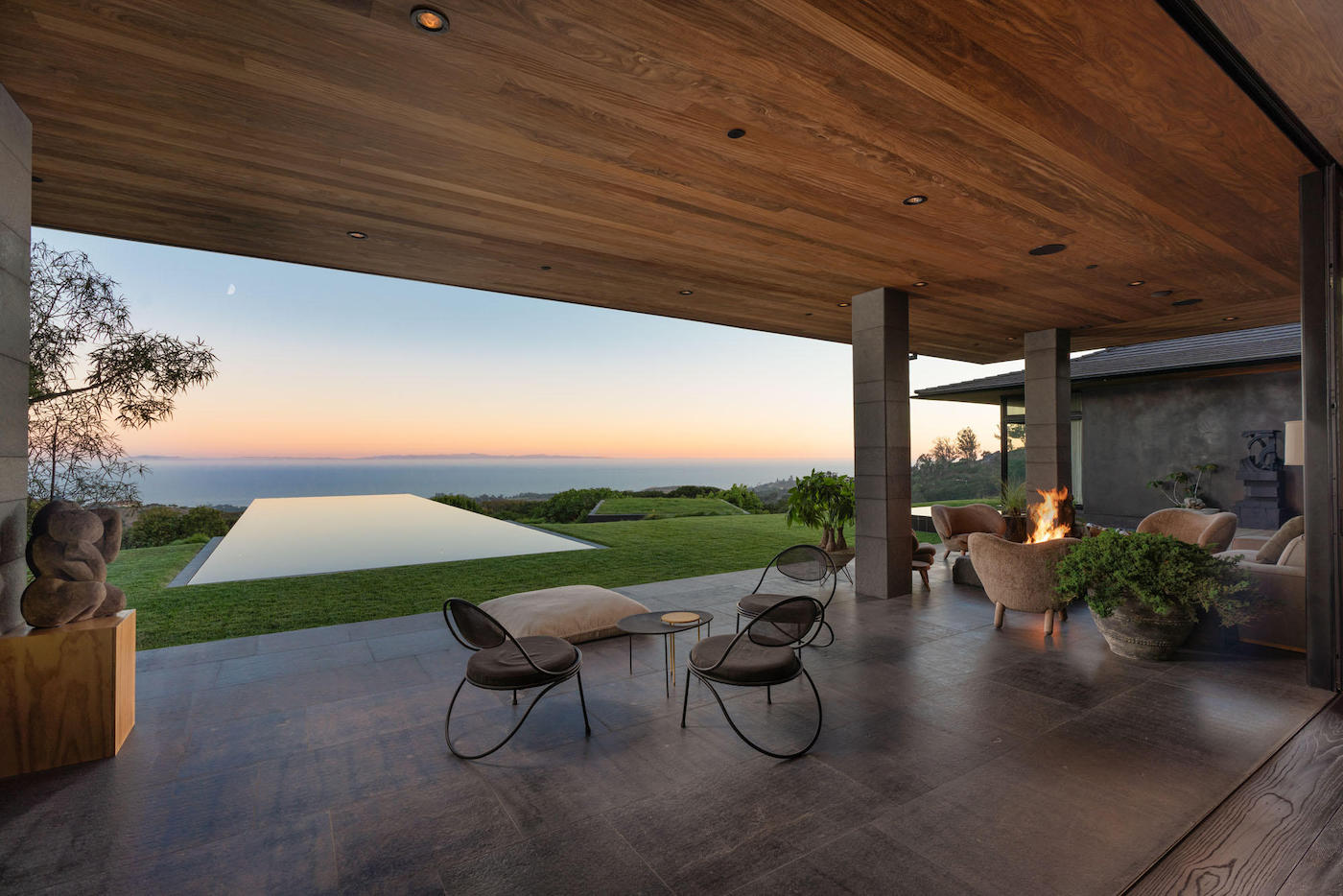 TV talk show host and serial real estate flipper Ellen DeGeneres and her longtime wife-actress Portia de Rossi have put on the market their latest acquisition in our rarefied enclave for $39.9 million.
They purchased the bulk of the Bali-esque Montecito spread last year for $27 million, but since then have expanded the complex, which boasts four distinct structures, with the $1.9 million purchase of an adjacent property, bringing the estate to a total of 9.3 acres.
The tony twosome have also made numerous design and building upgrades, including the installation of a new 400-square-foot security hut for a full-time bodyguard.
Christened Salt Hill, the primary portion of the gated compound was completed in 2011 by its previous owner, a local philanthropist.
The main house boasts nearly 8,200 square feet, with just three bedrooms and four and a half baths. There is also a 1,400-square-foot guesthouse, a detached cabana-gym with 721-square-foot and another full bathroom.
The sprawling grounds, which offer dazzling Pacific views, include ancient oaks, acres of native plantings, a koi pond, multiple patios, tall thickets of banana plants, and hundreds of mature trees.
The crown jewel of the property however is the negative edged swimming pool which juts out off the mountaintop.
The dynamic duo continue to maintain a $42.5 million Beverly Hills mansion, acquired from rocker Adam Levine last year, and a small condo in our Eden by the Beach which is likely used for staff.
You might also be interested in...