Fall's Outdoor Feasts and Epicurean Classes
In Santa Barbara, complying with evolving health guidelines and ensuring guests' safety has been a challenge that restaurateurs, winemakers, and hoteliers have faced with energy and creativity. Perfecting the outdoor dining experience with new furnishings and socially distanced seating and alcoves for privacy are part of today's operation. Outside areas, sidewalks, gardens, and parking lots have become dining spaces, a welcome idea for restaurants and diners. Two venues that are fine-tuning the outdoor dining and experiential culinary experience are the Alisal Guest Ranch and the Ojai Valley Inn. Here's a peek at what's on their culinary calendars.
Alisal's Outdoor Culinary Adventure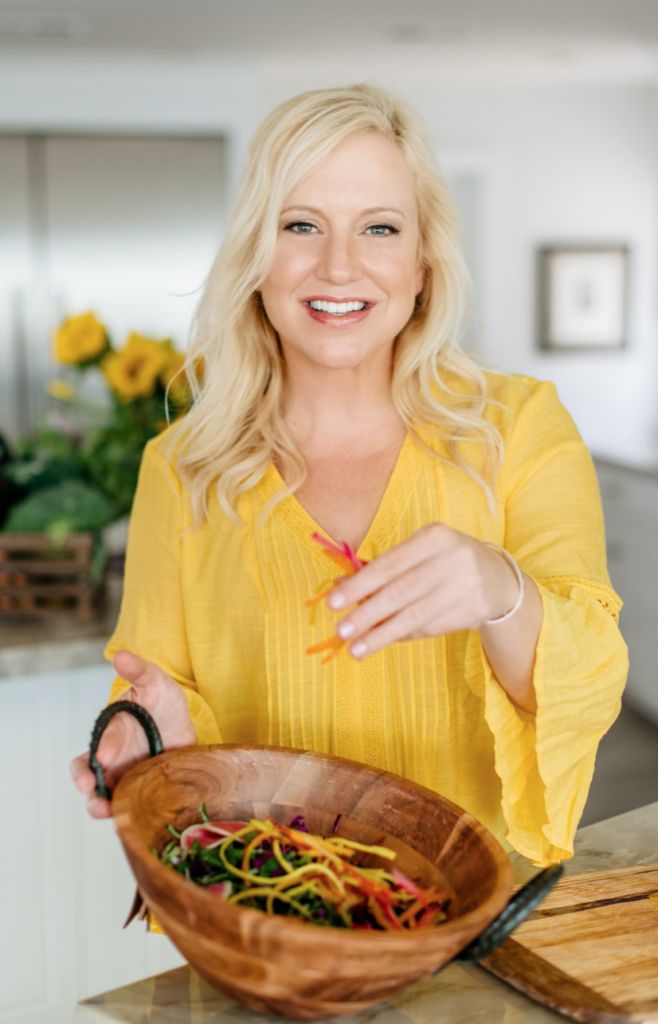 One of the beauties of The Alisal Guest Ranch & Resort is the endless wide-open space, perfect for hosting social distanced programs like California Ranch Cookouts featuring notable guest chefs providing tips on ranch-style cooking. Fresh off the heels of his "Beat Bobby Flay" victory, Alisal's Executive Chef Anthony Endy partners with each guest chef to create a memorable outdoor dining experience for resort guests to enjoy. Meals are served outdoors and space is provided in accordance with CDC guidelines, with the rolling hills of the ranch as a backdrop. "The California Ranch Cookouts gives guests a chance to experience something in addition to what they normally find during their Alisal stay," said Kathleen Cochran, general manager of The Alisal Guest Ranch & Resort. "All staff wear masks, and we require guests to wear masks when they are walking around the property," she added. "To ensure a safe dining experience for our guests, we ask that guests only sit with their party. We have buffet service and call tables up one table at a time. Staff serves guests from behind plexiglass shields. We work hard to ensure the spirit and fun of the dining experience, while also implementing procedures to keep everyone safe."
On October 24, Nybll co-founder and executive chef Kristen Thibeault will share her take on vegetarian cuisine and cooking methods with guests. According to Nybll's website, Chef Thibeault is considered one of the pioneers of the modern plant-based food movement. A nationally recognized vegan chef since 2012, Kristen founded one of the first plant-based personal chef delivery companies in the country. Having served more than three million meals nationally, she is a leading authority in plant-focused food. She is also a stage-3, double cancer survivor, who credits her plant-focused diet for her recovery.
"I take my inspiration for the farm to fork meals I prepare from many places," says Chef Thibeault. "My culinary idols include Chefs Thomas Keller and the divine Alice Waters. My favorite meals have been savored at Souen in New York City, L'Ami Jean in Paris, and The French Laundry in Yountville, California. My time in Paris often comes through in what I have coined my vegan fusion style of cooking – I call it stealth health."
For more information, visit alisal.com/news/california-ranch-cookouts.
Ojai Valley Inn's Farmhouse Experience
The Farmhouse at the Ojai Valley Inn is a culinary center, which features regular dinners with renowned guest chefs like Ruth Reichl and Christopher Kostow, as well as cooking classes.
Unveiled in early 2019, the $20 million, multi-use epicurean and event center draws inspiration from the magical setting of Ojai to incorporate a natural esthetic for the 30,000-square-foot facility. James Beard Foundation Award winner Nancy Silverton serves as The Farmhouse's culinary ambassador, curating a series of experiential, bucket list-worthy epicurean events aimed at providing guests the opportunity to experience master classes, book signings, talks, and workshops.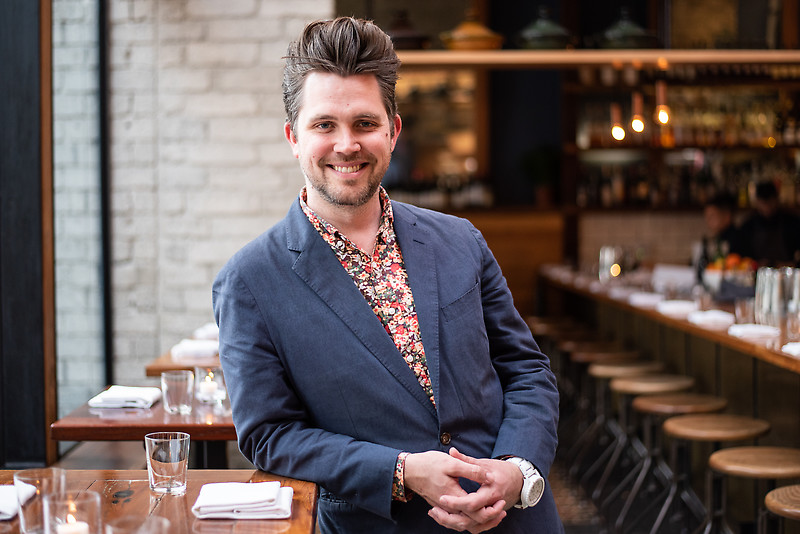 These days, capacities for all culinary classes and guest chef events have been reduced to ensure physical distancing, and guests attending special dinners are offered al fresco seating in The Farmhouse Garden with the parties they book with rather than a communicable dining table, according to Ben Kephart, director of operations at Ojai Valley Inn.
Upcoming events include a four-course fall-themed wine dinner with winemaker Doug Margerum from 6:30 pm to 9 pm on October 15. The cost is $175.
On October 27, Ojai Valley Inn pastry chefs Heather Campbell and Amy Hong will lead a macaron pastry class from 4 pm to 6 pm. The cost is $125. This hands-on workshop will teach pastry lovers how to make the perfect French macaron from start to finish. Discover the proper mixing methods, piping techniques, and assembly of these elegant and colorful treats. The cooking class includes recipe cards and a box of macarons for each guest to take home. Children age six and older are welcome. Guests 12 and under must be accompanied by an adult.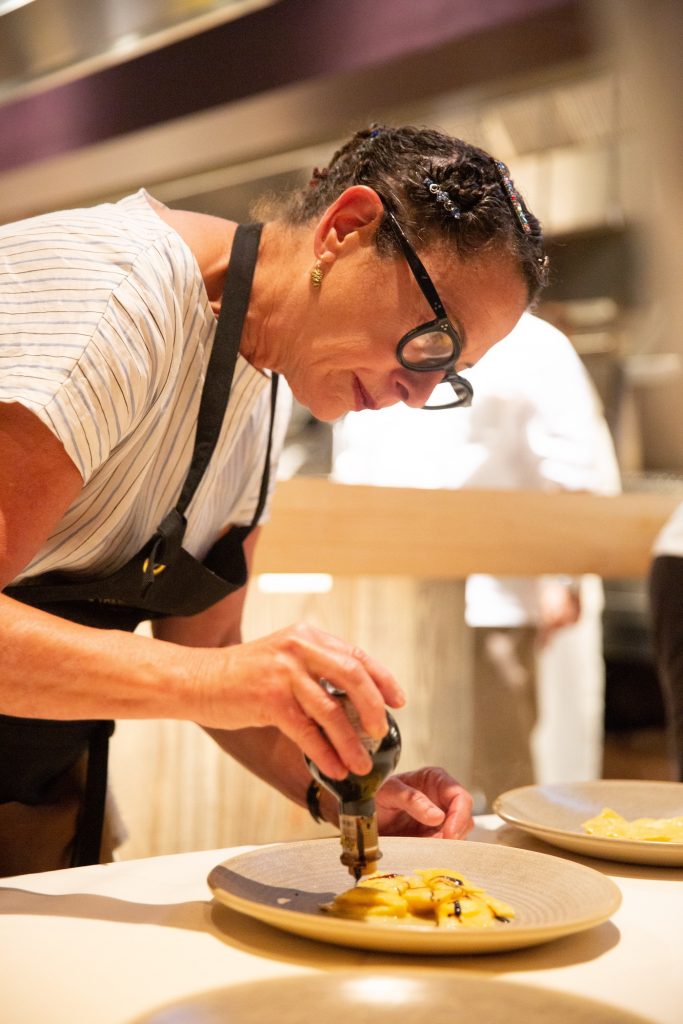 On October 28, sip some of the best coastal wine varieties with Sam Rethmeier from 2 pm to 3:30 pm. The cost is $95. Rethmeier has held positions in some of the country's finest wine-centric establishments including Frasca Food & Wine, chi SPACCA, and Les Marchands. Now the Wine Director at Walter and Margarita Manzke's beloved République in Los Angeles, Rethmeier will lead an engaging, educational afternoon, as the flavors and nuances of six unique wines are tasted and explored. Guests will be seated exclusively with the parties they book with.
One of California's greatest wine minds, Sarah Clarke will lead an educational and engaging afternoon exploring the diverse Italian viniculture from 2 pm to 3:30 pm on November 5. After graduating from the Culinary Institute of America, Clarke worked for Patina Group, José Andrés, Michael Voltaggio, and most recently served as Beverage Director for Nancy Silverton's Mozza Group. Tasting includes six wines from Italy. $125 per person.
On December 5, The Farmhouse will host guest chef Dominique Crenn, proprietor of San Francisco's Atelier Crenn, Petit Crenn, and Bar Crenn, from 6:30 pm to 9:30 pm. In 2016, the World's 50 Best Restaurants list named her the world's best female chef, and two years later Crenn became the first, and still only, woman in the country to earn a third Michelin star. Guests will be treated to a multi-course dinner paired with wines from our cellar. The chef's dinner cost is $450 and includes a signed copy of Crenn's latest book, Rebel Chef: In Search of What Matters.
For more information, visit www.ojaivalleyinn.com.
You might also be interested in...