Three Years Later, Paul Madsen Rebuilds From the Ground Up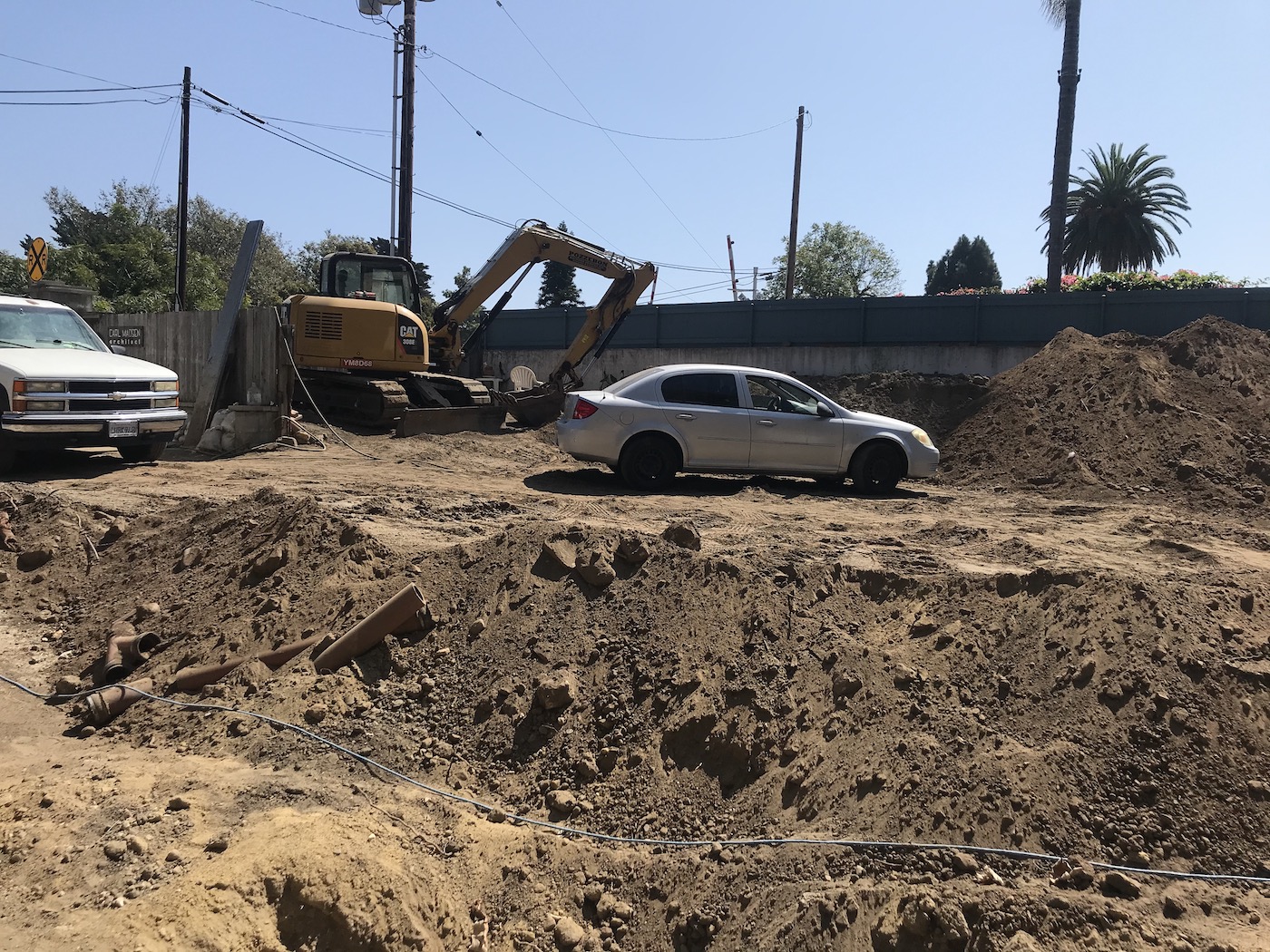 When we first met Paul Madsen, he was the subject of much speculation within a lower Montecito message board on Nextdoor.com. Over the summer, several community members had posted on the app that they'd observed (and had been observed by) a gentleman seated in a white SUV parked on Posilipo Lane, just past the Rosewood Miramar Beach where South Jameson Lane ends at a southbound onramp for the 101 Freeway.
As it turned out, Madsen was simply parking in front of his property, or at what's left of it, which is essentially a mud strewn pit with a small working garage in one corner, about four feet below street level and well hidden behind a tall wooden fence. On January 9, 2018, mudslides inundated Madsen's modest house; he now lives in a small apartment nearby. Over the decades newer neighbors such as the recently rebuilt Rosewood Miramar Beach eventually raised the elevation of the general terrain, and so various agencies had to approve Madsen's plans, a process that seemed endless until the Montecito Journal ran a story about him a month ago.
According to the county, Madsen's architect took almost a year to resubmit plans; the architect didn't respond to an interview request, but Madsen says the county was slow to approve his plans, which were only approved a week after the Montecito Journal ran a story about Madsen on the front cover.
It took nearly three years for county officials to grant Madsen permits allowing him to rebuild his house according to the latest disaster-related guidelines, a mammoth undertaking made no less arduous and time consuming by the fact that it lies within the jurisdiction of not just Santa Barbara County but also the California Coastal Commission.
A former mechanic and competitive speed car racer at J&S East Valley Garage, Madsen still works out of his quasi-subterranean garage, the only surviving relic of his old home; Madsen had lived on the property since the early 1950s. Two years ago he hired a local architect to draw up plans for a new house with a ground-level garage and a sizeable second story living quarters.
Madsen says he is glad he's finally broken ground.
"It's been a long time, and there's still a lot of work left to be done," he said, pointing at the large excavator parked in the corner of his property. "But now I'm about to get real busy."
You might also be interested in...