Going for Gold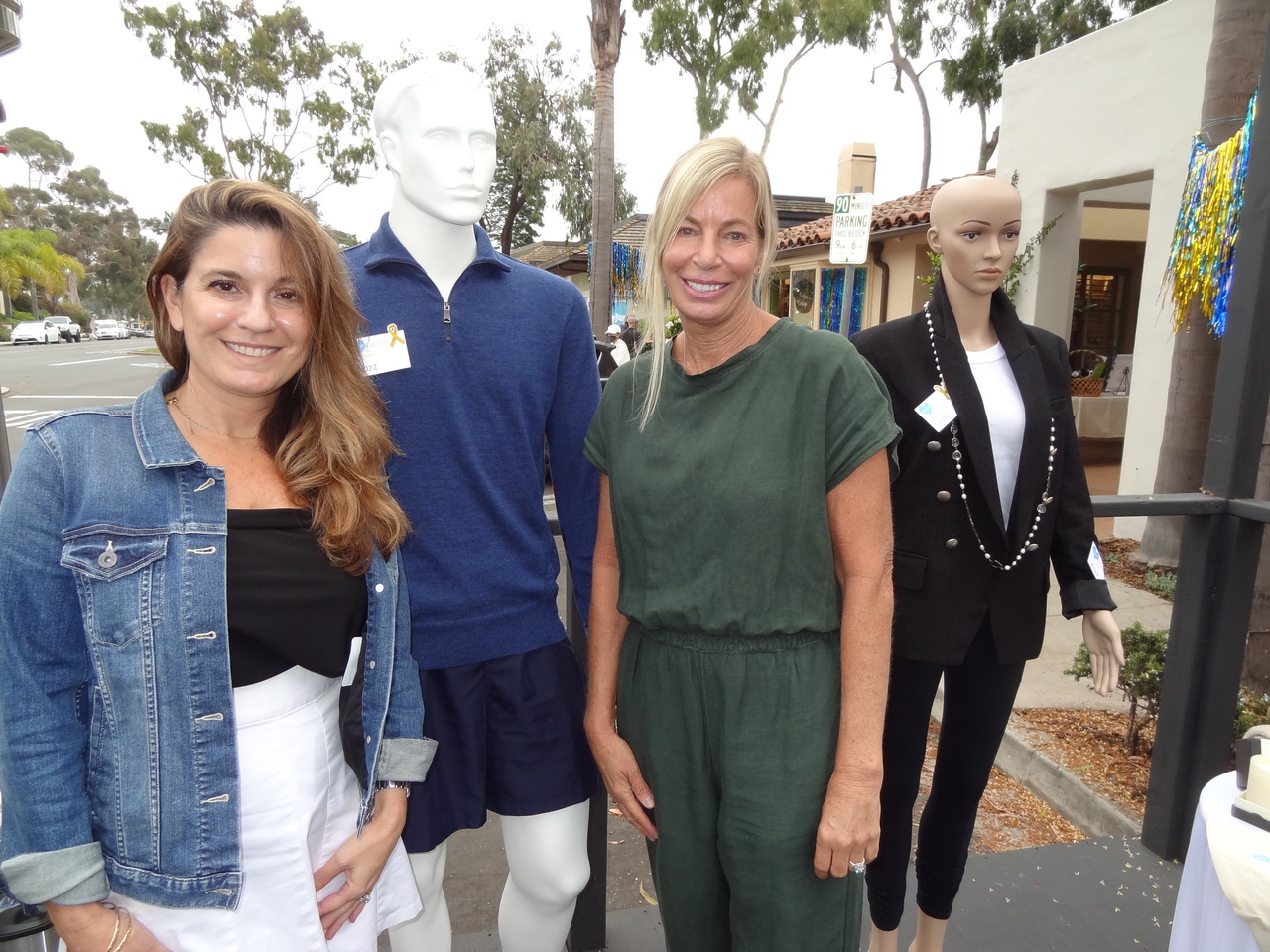 Coast Village Road had an extra bit of excitement last Saturday morning. The Teddy Bear Cancer Foundation held a masked and social distanced event, partnering with Renaud's Pattisserie and Bakery, which provided free coffee and yummy croissants, and Nurture Cottage and Mesa Burger, which provided the space for silent auction items (more than 100 online), wine pull and an honor wall. Development and Communications Director for Teddy Bear Kirsten Stuart told me they had exceeded their fundraising goal.
There was a drawing for a $500 gift card at Evolutions Spa, a drone, or a Palm Springs getaway. In the wine pull was hidden an Opus One ($140) and five $85 Melville's. On the honor wall you make a donation or write an inspirational message in someone's honor who has been struck by cancer.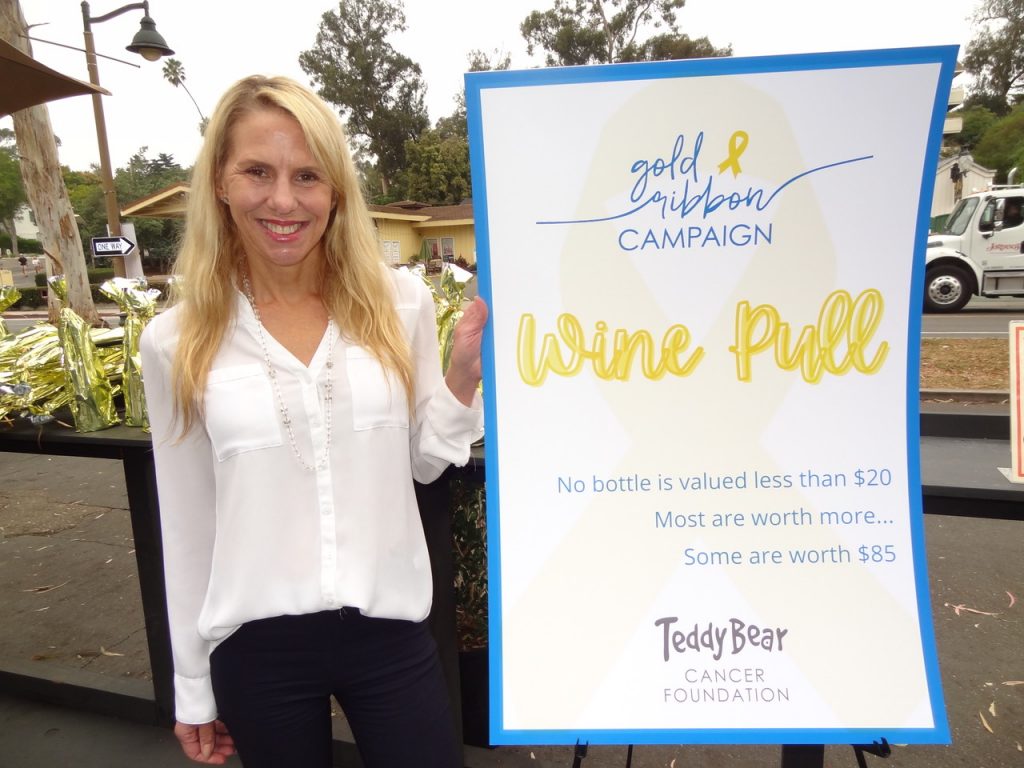 Teddy Bear announced Axel Penaloza as this year's featured child of the 2020 Gold Ribbon Campaign. In 2017 Axel had a headache that got worse over the next two days. His parents took him to the hospital where he was diagnosed with a germ cell tumor and endured months of chemo, three brain surgeries, radiation, and a total of nine months at Children's Hospital in Los Angeles.
During his recovery he talked about helping other kids with their cancer journey. He wrote a letter to those many struggling and the postscript follows: "Promise me that you will never give up. Everything I said is for you guys to remember that you can do it! I want all of you to know that you can do this." He is now filming a video to share with the community, including pediatric hospitals. With the help of Teddy Bear, Axel's family received the resources to pay two months' rent, purchase Christmas presents, and receive assistance through Teddy Bear's emotional support program. Axel is now thriving!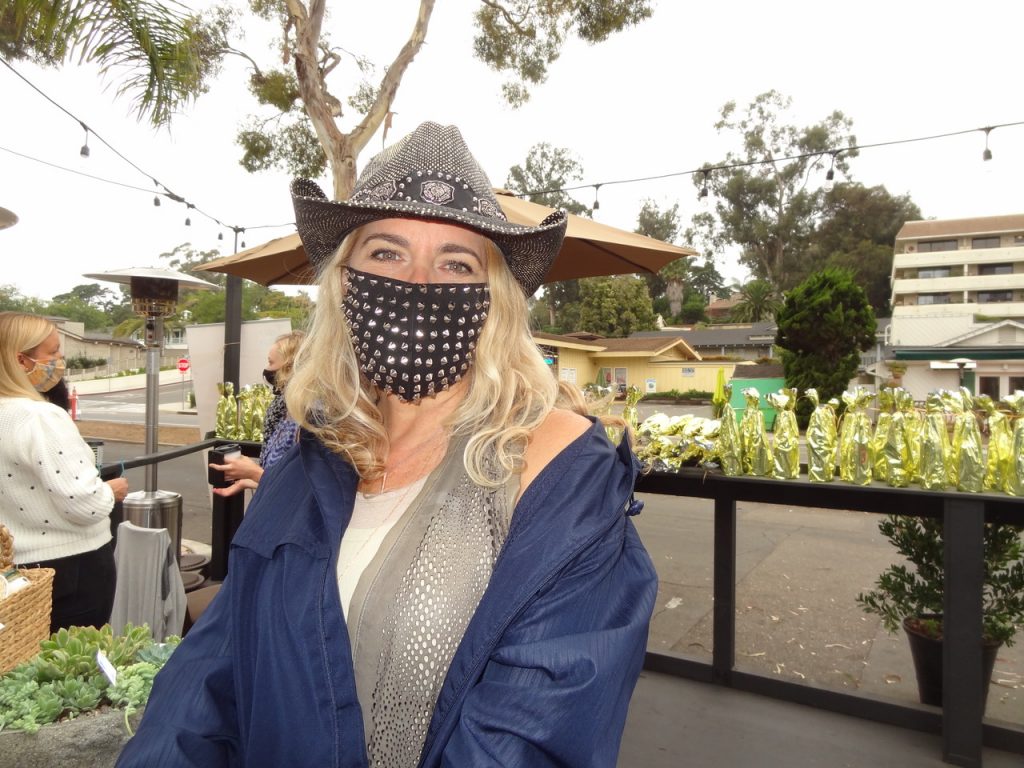 September is National Childhood Cancer Awareness Month and Teddy Bear holds its Gold Ribbon Campaign. Usually it's a luncheon for 400 at the Biltmore Hotel. Even though they couldn't hold their usual event their theme is "Never, Never, ever Give Up!"
COVID-19 has created even greater than usual challenges requiring even more services including money for rent assistance, grocery gift cards, hospital and medical support, virtual and in-person tutoring, meal and care package delivery and virtual family fun events to keep their kids engaged. Because of community support additional assistance went to 31 local families.
There is the Pay-It-Forward Award which went to the Lilley family, whose seven-year-old son Brad had leukemia. He was treated for three and a half years at Cottage Children's Medical Center receiving much from Teddy Bear. The dad is a local DJ and promoted Teddy Bear on the airways. Mom provided testimonials. A sister has been an intern for Teddy Bear. All the siblings have volunteered in various ways.
The Helping Hands Award went to Summaer Cole and Susie Perry. These friends have been the "go-to volunteers" for Ventura County Project Holiday efforts. These include Project Easter, Turkey, and Christmas. They attend to Teddy Bear kids and families.
Interim executive director Eryn Shugart wants you to know they are so grateful for your donation of those fantastic auction items. Teddy Bear helps families living in Santa Barbara, Ventura, and San Luis Obispo counties. If you'd like to help in any way call 1-805-962-7466.
You might also be interested in...