Get Well at WELL Loft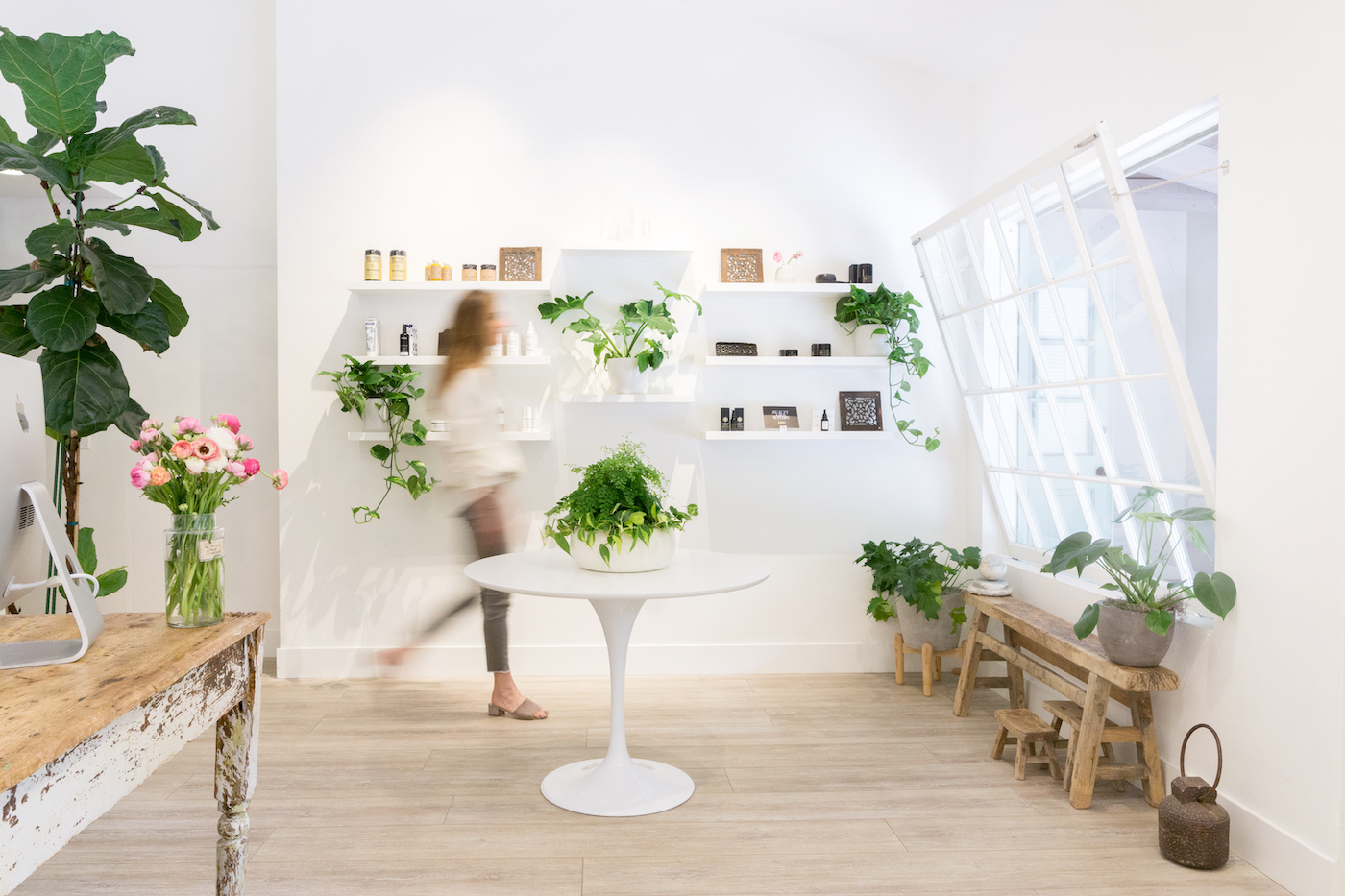 I believe that the ultimate goal of all fitness, wellness, and beauty routines is to not only make you healthier but to help you become, literally and figuratively, more comfortable and confident in your own skin. Your skin is the face you present to the world and just as the eyes are windows to the soul, the skin is a fingerprint of what's going on inside your body. It's your body's largest organ and caring for it is vital to optimal health.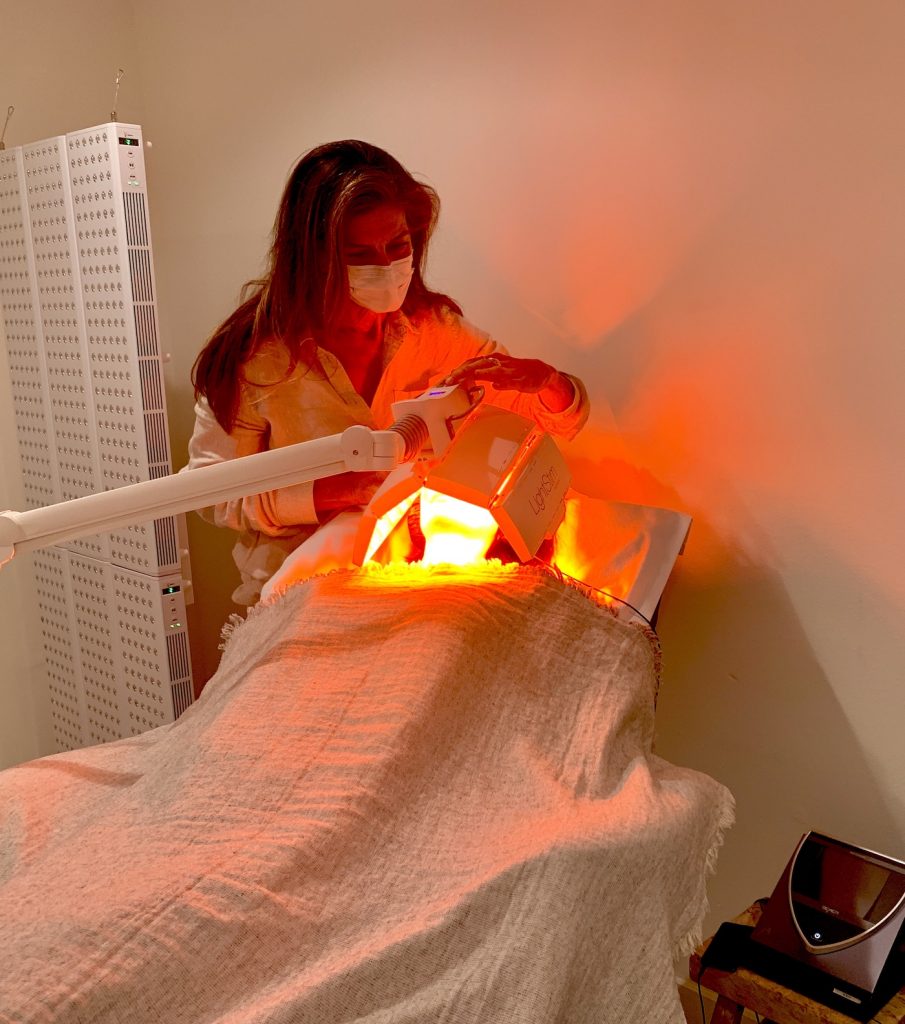 To guide us in our skin fitness, we are so lucky to have Dr. Erika Klemperer, the founder and director of WELL Dermatology, WELL Boutique, and the new WELL Loft, an intimate membership-based skin health, wellness, and beauty club in Santa Barbara. Fusing her expertise as a Stanford-trained dermatologist with more than 20 years of clinical experience and her passion for healthy living, Dr. Klemperer offers an innovative, highly personalized approach to skin health with a comprehensive dermatology practice that promotes wellness, vitality, and real beauty.
From the minute you step into her serene and gorgeous space you get a sense of Dr. Klemperer's aesthetic and dedication to bringing "the art and beauty back into medicine." Her practice is as unique and thoughtful as the beautifully curated skincare products she offers in the boutique.
I recently had the opportunity to experience a complete exam with Dr. Klemperer and try three of her state-of-the-art therapeutic modalities combined into one super stress relieving, make-your-skin-glow treatment called the TRIO. This was serious SELF-CARE and I left feeling more calm and relaxed than I have since pre-COVID lockdown.
Dr. Klemperer says skin "is a truth teller providing a magnificent mirror that reflects both your inner health and wellness, and your external exposures and influences." Truthfully, I've never felt so nurtured and unrushed by a doctor in my life. She integrated an in-depth clinical examination with a holistic analysis of my overall health, lifestyle, and physical and emotional stressors, of which there are many. Then she guided me towards lifestyle changes, luxurious non-toxic skincare products, and scientifically backed, non-invasive treatments to help revitalize and balance the health and wellbeing of my skin, body, and mind.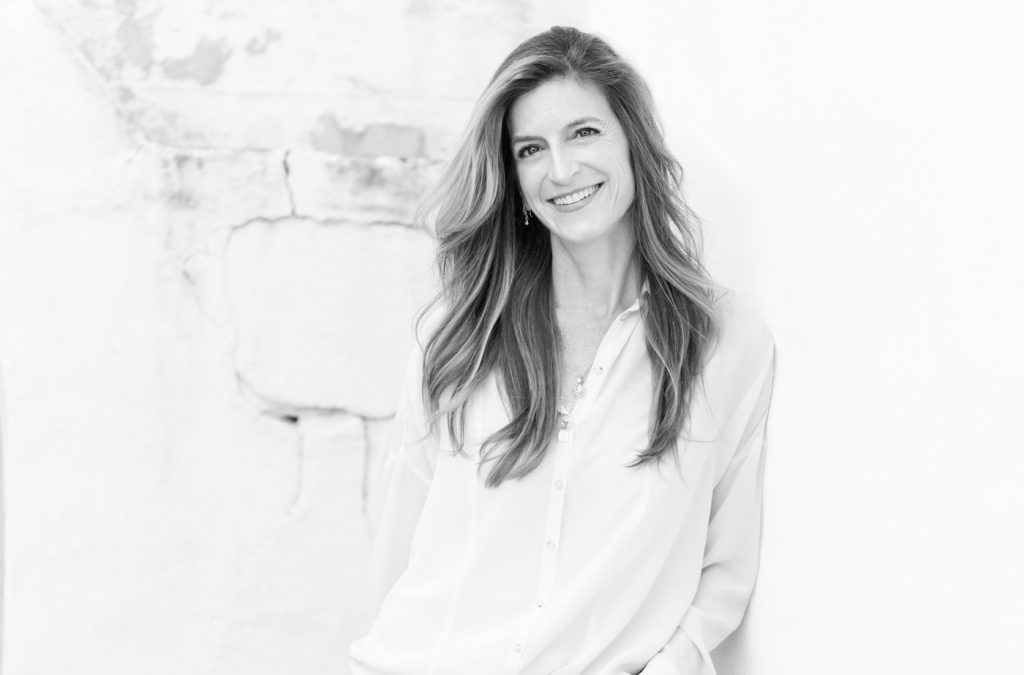 The 30-minute TRIO treatment I had was so soothing I felt like I'd slept for a week. It combines a LightStim LED Facial Panel, BEMER (Bio-Electro-Magnetic-Energy-Regulation), and NuCalm, a neuroscientist-designed device that guides your mind and body into a state of deep relaxation. Studies have shown that LED light improves circulation, reduces inflammation, and improves the overall appearance of your skin. The BEMER has been proven to improve blood flow and promote healing. NuCalm delivers sounds (via headphones) to move you out of a sympathetic "fight or flight" state into a calm, parasympathetic state. A 20-minute session provides the benefits of at least two hours of restorative sleep, according to a Harvard Medical School study.
WELL Loft offers additional treatments and services, including infrared sauna, meditation lounge, skincare bar, sound healing, and curated monthly wellness events. A private men's WELL treatment room is coming soon. Launching to a limited number of 'founding members' early next month, WELL Loft members choose their number of weekly treatments and pricing varies upon frequency and length of treatments.
The WELL Loft is a place to take care, recover, and revive ourselves. It's a gathering place for like-minded people in our community who are passionate about cultivating optimal vibrant health and feeling fully alive in their bodies and their own skin.
For more information: Dr. Erika Klemperer, 1807 East Cabrillo Boulevard, Suite B. Phone (805) 770-7726 or visit www.welldermatology.com.
You might also be interested in...