Students Return for Outdoor Classes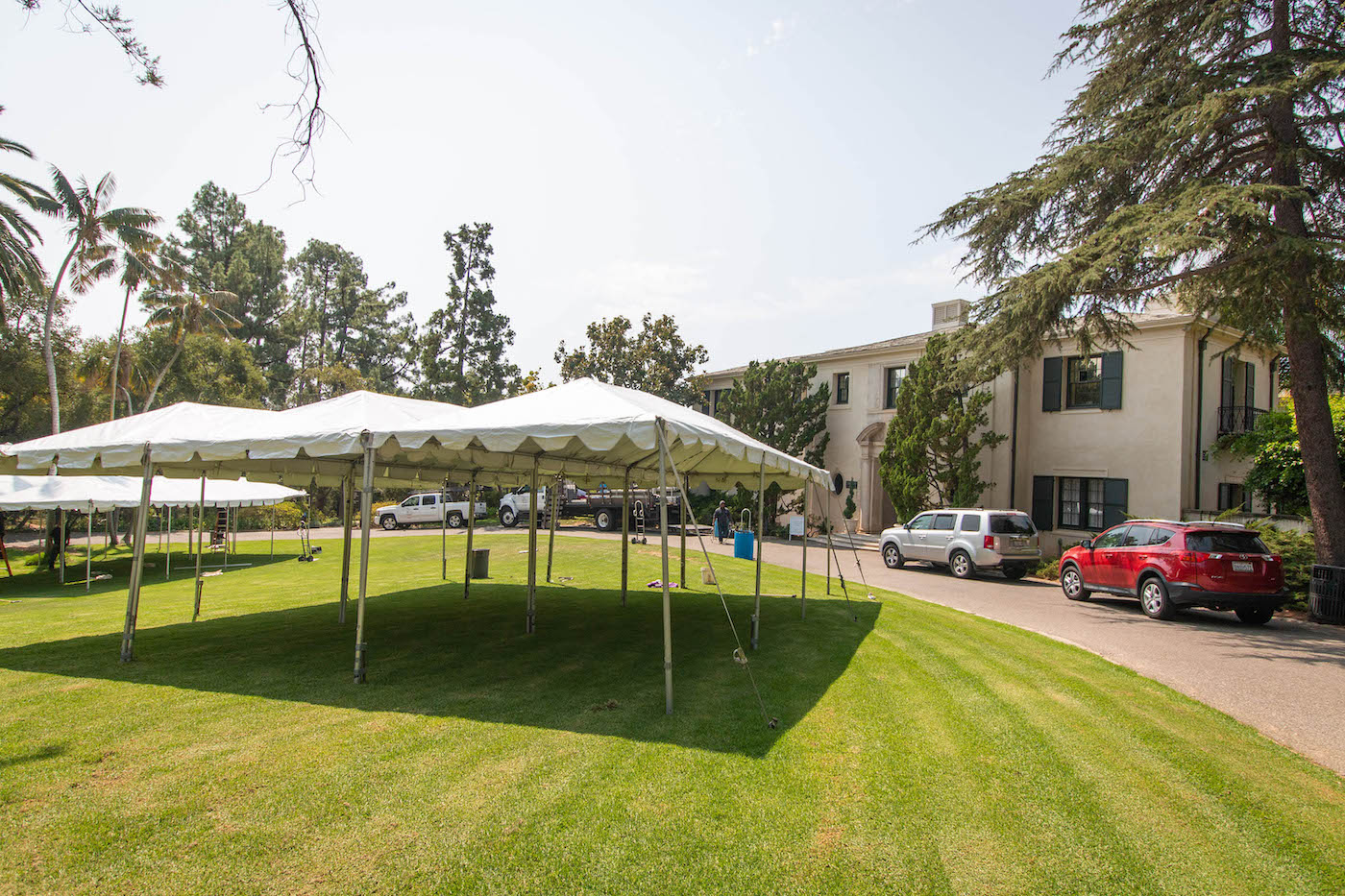 Westmont students begin arriving on campus September 23-27 for the fall semester's first outdoor courses on September 28. Current pandemic restrictions prohibit indoor classes, although state and county guidelines permit some indoor labs and studio courses that adhere to strict safety protocols.
"We've spent extensive time and resources to get ready to welcome students back to campus," said President Gayle D. Beebe. "Each of us wants to do our best. We've been extremely disciplined. We all need to be vigilant, but the reward of being together is gaining the energy and discipline to follow the guidelines."
Students have signed up for two-hour shifts to move into their residence halls with just two helpers, minimizing contact with other students. Students and family members will be required to wear face coverings at all times, and students must get tested for COVID-19 within an hour of arriving, something Westmont makes available through a third-party provider. All faculty and staff will be tested before students return. The campus will be closed to guests without a prior appointment or a pass granting access to campus. Everyone arriving will get a health assessment from campus safety officers. New security measures at the entrances will help monitor access to campus access.
"We want to be just as hospitable as we've always been to our neighbors and to the extended community, who value the privacy and beauty Westmont's campus provides," said Irene Neller, vice president for enrollment, marketing, and communications. "We'll exercise more precaution at entry points until we're gotten through these high-risk fall months."
Students, staff, and faculty who will need to be on campus will all sign a Covenant During Covid, agreeing to random testing on campus, physical distancing, taking daily health assessments with a thermometer, participating in contract tracing if a confirmed case occurs, sanitizing shared spaces, keeping the community safe through good behavior on and off campus, and exhibiting grace to each other. "This is what it's going to take to be able to live together and learn in community," says Jason Tavarez, Westmont's director of institutional resilience.
The Dining Commons will serve food in disposable containers, and students will eat in several nearby outdoor areas or in their rooms under large tents acquired for fall's semester.
You might also be interested in...