Forging Into Fall with Pandemic Meal Planning and a Dose of Fresh Air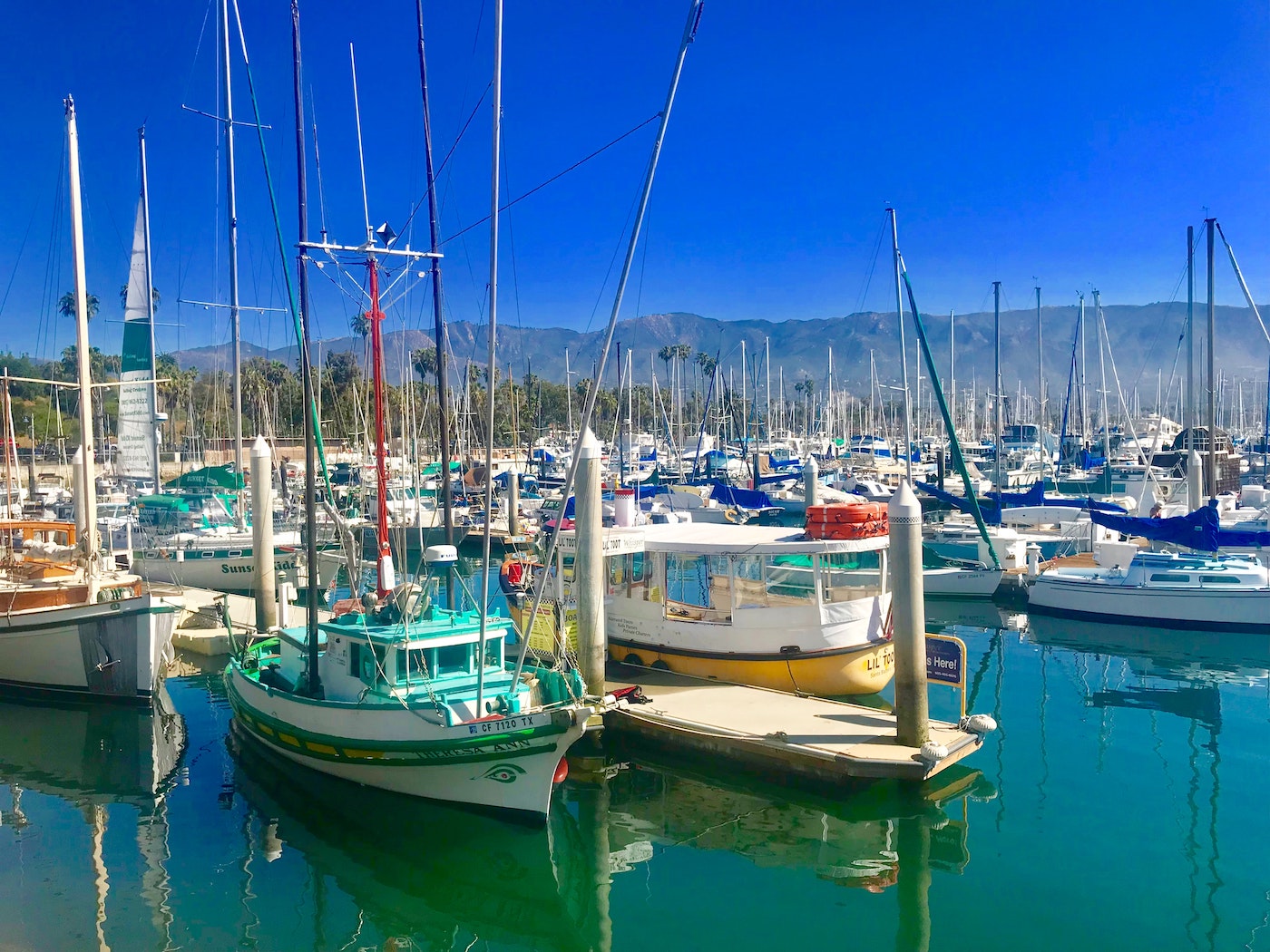 Grocery chains such as Bristol Farms, Lazy Acres, Whole Foods, Gelson's, and the newly opened Sprouts (on Milpas) are perfecting the art of gourmet pandemic meals to-go. In addition to offering easy online shopping, you'll find grocers are evolving their catering departments beyond social events to offer ready-to-heat and ready-to-eat pandemic meal options. No one understands this more than Texas native Richard Frame, who has spent nearly two months introducing grocery shoppers to gourmet culinary ideas that fit neatly into plastic containers. As catering director at the new Bristol Farms La Cumbre Plaza Kitchen, Frame creates the concept and menus for nutrient-rich meal combinations. Previously he spent the past two and a half decades as a private chef and restaurateur in Austin, San Antonio, New York, Atlanta, Spain, and Italy. "Individually packaged meals offer safe, organic, and fresh options that are easy to prepare in a snap," said Frame.
In these times, most of us aren't hosting dinner parties or getting together with friends at our favorite restaurants. We're meeting at the park or on the beach for socially distanced picnics. Montecito Journal recently invited Frame to recommend a few places he likes to escape outside, support local business, and take a break with some soul nourishing comfort food.
Franceschi Park
Located in The Riviera, this park has an incredible view for a lunch break, with an interesting backstory of the pioneering work undertaken by Italian horticulturalist Dr. Francesco Franceschi.
• Bristol Farms house-smoked pulled pork, add coleslaw right on top for a Southern style sandwich
• Bristol Farms hatch macaroni and cheese
• Zapp's Potato Chips Cajun Dill Gator-Tators flavor
• Pair with Topa Topa Brewing Co.'s Weekender Low-Cal Hazy IPA
Santa Barbara Harbor & Castillo Point
One of my first experiences in the area is still one of my favorites. I like to get a few food items in the harbor and walk out to the beach at Point Castillo with a few chairs. It's a great spot to check out boats or watch the sun go down over the backdrop of the city.
• Brophy Bros. fried shrimp plate from On The Alley
• Tuna hand roll and poke bowl from Sushi Go Go
• Pair with Margerum Riviera Rosé or Hakatsuru Sake, either served chilled
Santa Barbara Historical Mission Park
I enjoy spreading out a blanket on the lawn and sharing some brisket at this historic site.
• Bristol Farms house-smoked brisket
• Bristol Farms hatch chile potato salad
• Bristol Farms spicy green beans
• Pair with Lachini The Grape Republic Pinot Noir (Willamette Valley). Most people want to go big and heavy to match the rich, complex smoke of barbecue. I find it is better to contrast with something solid, but a bit lighter that can cut through the richness – that's a better palate match.
Butterfly Beach
Simply a perfect beach for a picnic and a walk.
• Classic cheese pizza from Lucky Penny
• Arugula and California strawberry salad from Lucky Penny
• Pair with Anselmo Mendes Curtimenta Alvarinho Vino Verde
(photo by Marco Carrillo)
One Thousand Steps and Shoreline Park
I bring chairs to sit above One Thousand Steps or grab a picnic table at Shoreline Park. Order to-go from the Boathouse and you're done cooking for the evening.
• Crab Louie salad, add crab cakes from The Boathouse at Hendry's Beach
• Ahi club sandwich from the Boathouse at Hendry's Beach
• Pair with Dominique Lafon Bourgogne (White Burgundy)
Inspiration Point
This spot offers incredible views for the adventurous to pack up and take a hike.
• Super deluxe sandwich from Tino's Italian Deli
• Bristol Farms cucumber salad
• Bristol Farms cranberry kale salad
• Pair with Captain Fatty's cucumber sour ale, Captain Fatty's India pale ale, or Margerum Sybarite Sauvignon Blanc, depending on what you prefer to carry up the hill
You might also be interested in...