Cassandria Blackmore Opens Gallery on Coast Village Road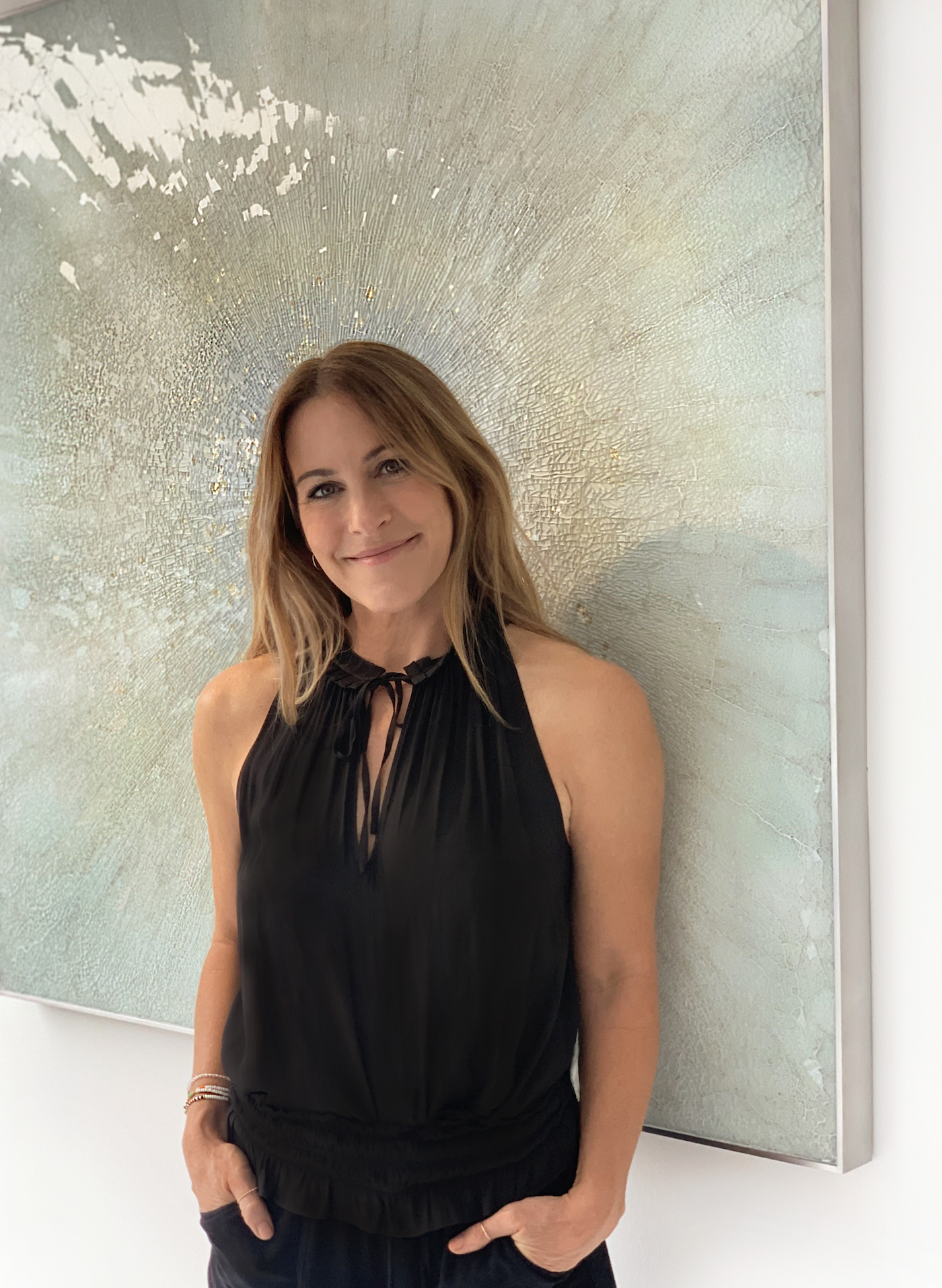 Artist Cassandria Blackmore, along with her husband, Jon, have opened a new gallery on Coast Village Road, in the space once occupied by Viva Oliva, which moved to downtown Santa Barbara earlier this year.
Blackmore, with her eye-catching reverse paintings on glass, is world-renowned for her unique work, which has been exhibited and collected internationally. Her work is in the permanent collections of The Crocker Art Museum, The Fitchburg Museum, The Oakland Art Museum, The Portland Art Museum, The Imagine Museum as well as numerous large scale public art installations and notable private collections around the world. Blackmore's recent commissions include a large scale permanent installation for the lobby of the Waldorf Astoria. In addition to museum collections her work is in the public collections of Bill & Melinda Gates, the Kevin Costner Collection, The Bronfman Collection, Neiman Marcus permanent collection, Boeing Collection, Lexus Corp., Four Seasons, University of Washington, MGM Center, Aria Las Vegas, Floyd and Delores Jones Playhouse, Pacific Central Bank, The Cosmopolitan, The Hilton Collection, The Peninsula Hotel, City of Seattle, Washington State Arts Commission, The Yellowstone Private Collection, Deloitte Consulting, and more.
Blackmore's work is reverse painting on glass, then shattered and put back together. The natural light bounces off the shimmering surface, creating an interactive viewing experience. "It's the essence of breaking down an image and restoring it to another version of itself that interests me," she told us recently during a visit to the light and bright gallery, located at 1275 Coast Village Road.
The Blackmores have owned galleries along the West Coast for the last 20 years, including spaces in San Francisco, Carmel, and Seattle, which is still open today. The couple lives in downtown Santa Barbara with their two kids, Orion and Leona, in a live/work space on West Beach, in an historic building first built by artists in 1907. The building was once the studio of Diego Rivera, where he painted his most famous self-portrait that is now on the 500 peso note in Mexico with Frida Kahlo's portrait on the other side. The building was built by the Gledhills in 1907 as their art studio, and it was also the former studio of Francis Rich, Albert Herter, and others. The Blackmores have lovingly restored the building to reflect its true artistic heritage. "I just love the history behind it, and that I'm getting to create there," Cassandria said.
Always rooted in creativity, Cassandria was born in California and spent part of her childhood in the San Francisco Bay Area with her English father and her American mother. She grew up on a self-sustaining farm in Oregon and learned at a very early age that everything has a process. "We didn't have popular culture to shape our thoughts and actions," she said. "We had each other, and our animals." She eventually went on to study at Lewis & Clark College, and completed independent studies in Yorkshire, England, and received a Bachelor of Fine Arts degree from Pacific Northwest College of Art where her thesis was on Eastern and Western perspectives in art. She is a recipient of the prestigious Hauberg Fellowship for painting on glass, and sits on the Board of Trustees at The Pilchuck Glass School. "Being an artist isn't what I do, it's who I am," Blackmore said.
Cassandria says she began utilizing glass as an artistic medium in Seattle in the 1990s, during a dark and gloomy winter. "I was dealing with personal heartache and to top it off, I had been laid off from my job waiting tables. I had no money for art supplies," she said. "I recall listening to Etta James while drinking a glass of wine in my Seattle loft when a family photograph caught my eye. It was a portrait of me with my bohemian parents in Berkeley in the late 'sixties. I really missed them. As I studied the photograph, I noticed the glass in the frame. The red light from the bookstore across the street had illuminated the glass, causing the black and white photograph to appear red. That was a defining moment."
She began reverse painting a self-portrait on the glass, and in frustration, threw it to the ground, spilling her glass of wine in the process. "As I cleaned up the wine, I began looking at my broken face. I moved all the pieces of my face back together. It was an allegory for my shattered life at the time. It was the perfect marriage of painting, image making, tactile qualities, reflection, and resurrection. The fusion of painting and surface became my medium."
Cassandria Blackmore's new gallery at 1275 Coast Village Road is open limited hours on the weekend and by appointment; she is also available for commissions. Blackmore plans on hosting various events in the future. Please text for an appointment 805-895-2447 or email info@cassandriablackmore.com. Visit www.cassandriablackmore.com to learn more.
You might also be interested in...