Alumna Provides Music from Bulgaria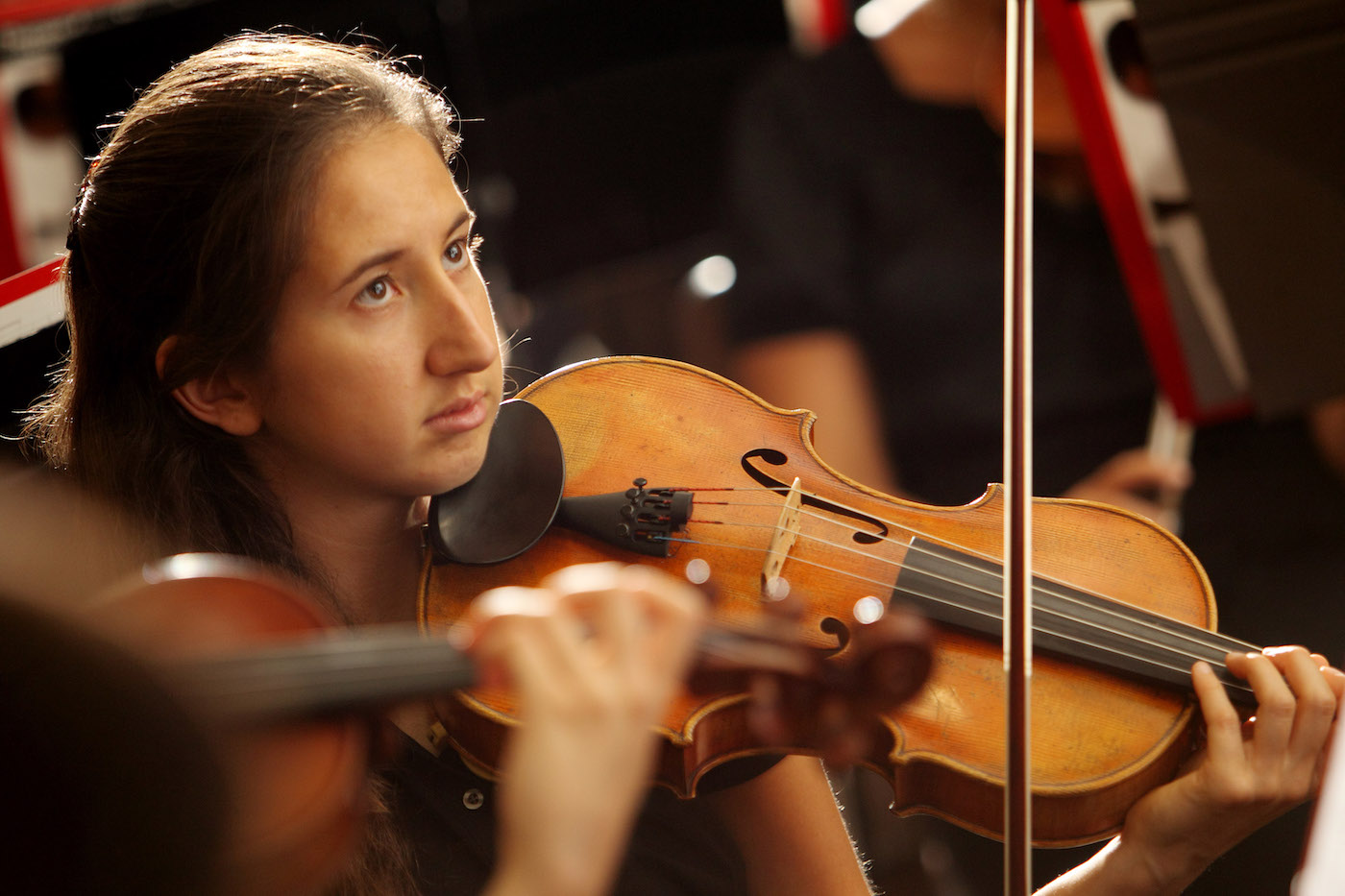 The Westmont Music Department continues its popular Friday Concert Series with its first Alumni Spotlight recital, featuring alumna Sarah Shasberger Pfister '12 and the Carnevale String Quartet from Bulgaria on Friday, September 25, at 7 pm. Listen to the free recital at vimeo.com/showcase/westmontmusic.
The performance will include pieces by Bulgarian composer Marin Goleminov, Ennio Morricone, Gabriel Fauré, Rossini, Beethoven and Mozart.
Pfister, founder and teacher of Joyful Sounds in Bulgaria, started the program in 2018 to introduce children to the world of classical music at an early age. After earning a master's degree in viola performance (focusing on violin Suzuki pedagogy) from the Hartt School of Music at the University of Hartford, she spent three years teaching at the Greenwich Suzuki Academy, where she met her husband, bassoonist Kevin Pfister. She and Kevin live in Ruse, where they perform extensively with the Russ State Opera Orchestra.
The Friday Concert Series continues October 2 when the talented Westmont music faculty present a recital.
Prints of Old Masters Leave an Impression
The Westmont Ridley-Tree Museum of Art offers a unique history lesson, blending prints from 16th to 18th century Old Masters with a few modern and contemporary works in its latest online exhibition available through November 7. "Making a Fine Impression: Prints from the Faith and Dewayne Perry Collection" includes more than a dozen videos of Westmont experts describing a particular piece in the exhibition, which can be viewed at westmont.edu/museum/fine-impression.
"Dewayne and Faith Perry have been long-time supporters and friends of the museum," said Judy Larson, R. Anthony Askew professor of art history and museum director. "The breadth and quality of their collection makes it the perfect tool to educate students on history, Old and New Testament stories, and printmaking. We're grateful to the Perrys for sharing these prints with us and for sponsoring the catalog, which accompanies the exhibition."
The virtual show includes works by more than 50 artists, including Rembrandt van Rijn, Albrecht Dürer, Hendrick Goltzius, Peter Paul Rubens, Sir Anthony van Dyck, and Lucas Vorsterman.
Talk Offers Four Historic Pandemic Views
Four Westmont professors from different disciplines examine how the new coronavirus has forced us to adapt our daily lives in unexpected ways in a talk, "Plagues, Pandemics, and Perseverance," on Tuesday, September 29, at 10 am. The pre-recorded presentation, sponsored by Westmont's Voskuyl Library, features Marilyn McEntyre (humanities), Paul Willis (English), Helen Rhee (religious studies), and Lisa DeBoer (art) and will be available online at westmont.edu/library.
Although the pandemic has disrupted nearly every aspect of our lives, as a species, we've been through such upheaval multiple times. The talk will help contextualize our pandemic experience through brief recorded presentations spanning thousands of years of history within their respective fields.
You might also be interested in...