Welcoming Top Students from Around the World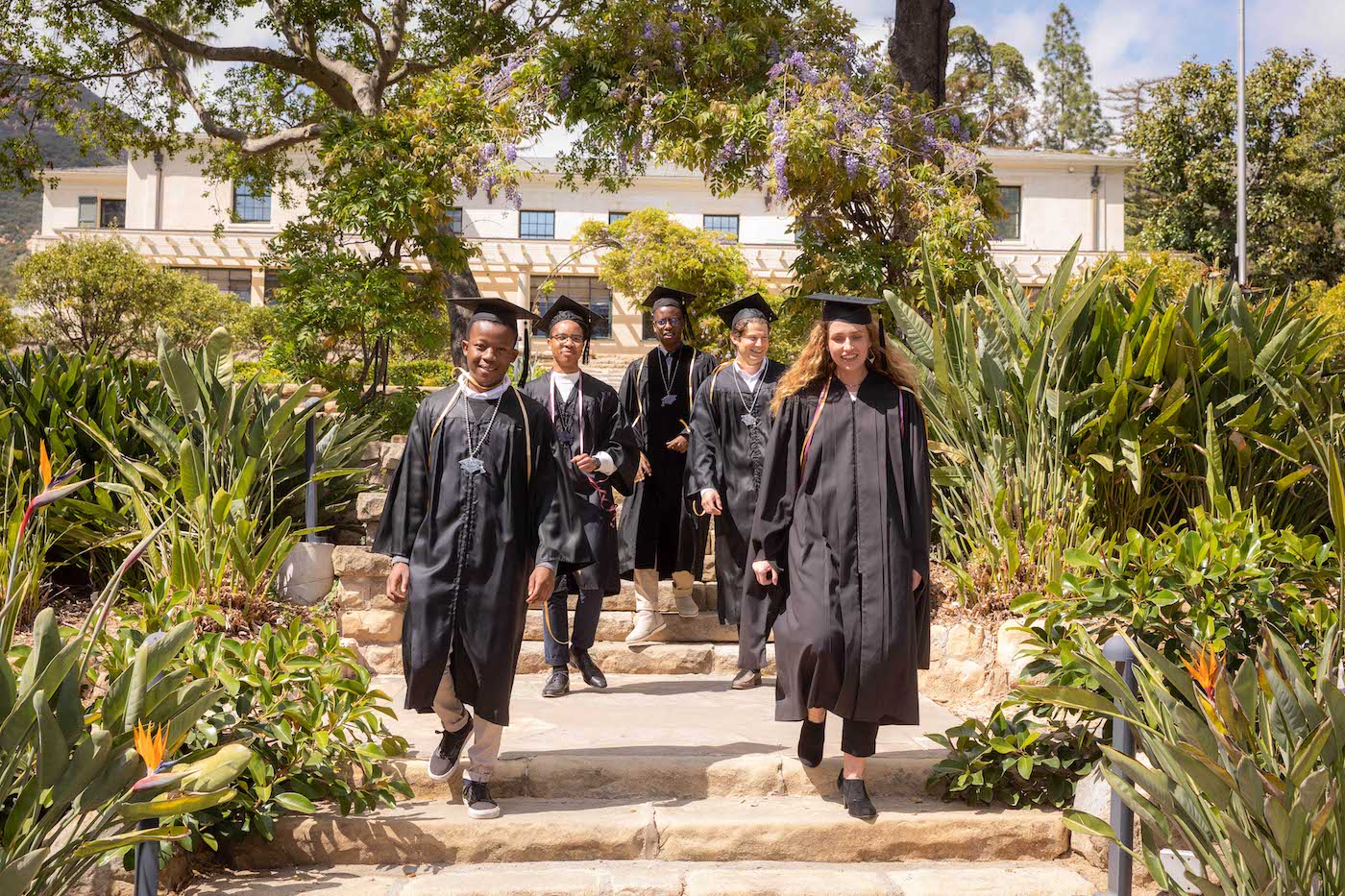 Westmont's class of 2024 is the most academically talented in the college's history. It's also among the most diverse, with 39 percent of the 375 new and transfer students identifying as Hispanic, Asian American, African American, Hawaiian Pacific Islander, Native American, and/or multiracial. Twelve percent are the first in their family to attend college. The average SAT score skyrocketed 40 points to 1260 with a middle range of 1140-1380. The average GPA jumped significantly from 3.88 to 3.98.
"This impressive group of diverse students arrive with the highest academic profile in college history," said Irene Neller, Westmont vice president for enrollment, marketing, and communication. "They've shown their resilience, excelling in the classroom, in their co-curricular activities, and in their communities as entrepreneurs and volunteers. Westmont continues to attract the brightest academic scholars in the nation."
Students will return to campus four weeks after Westmont started the fall semester with remote instruction on August 31. State and county officials have not yet given permission for in-person instruction to be held indoors so Westmont will take advantage of its vast outdoor open spaces for smaller classes. Hybrid and remote instruction are options too.
Westmont awarded annual academic scholarships ranging from $6,000-$37,510 to more than 95 percent of the first-year students. These scholarships are renewable for the students for four years.
The class of 2024 includes 60 new Augustinian Scholars, a select group of students from around the world who competed for an academic leadership scholarship worth 85 percent of tuition, and 22 Augustinian and Presidential Fellows who will study with President Gayle D. Beebe as a part of an executive leadership program.
The top five majors attracting new students include economics and business, biology, psychology, kinesiology, and political science.
A record 57 new transfer students arrive from four-year schools from all over the world.
You might also be interested in...