Topping the Latest College Rankings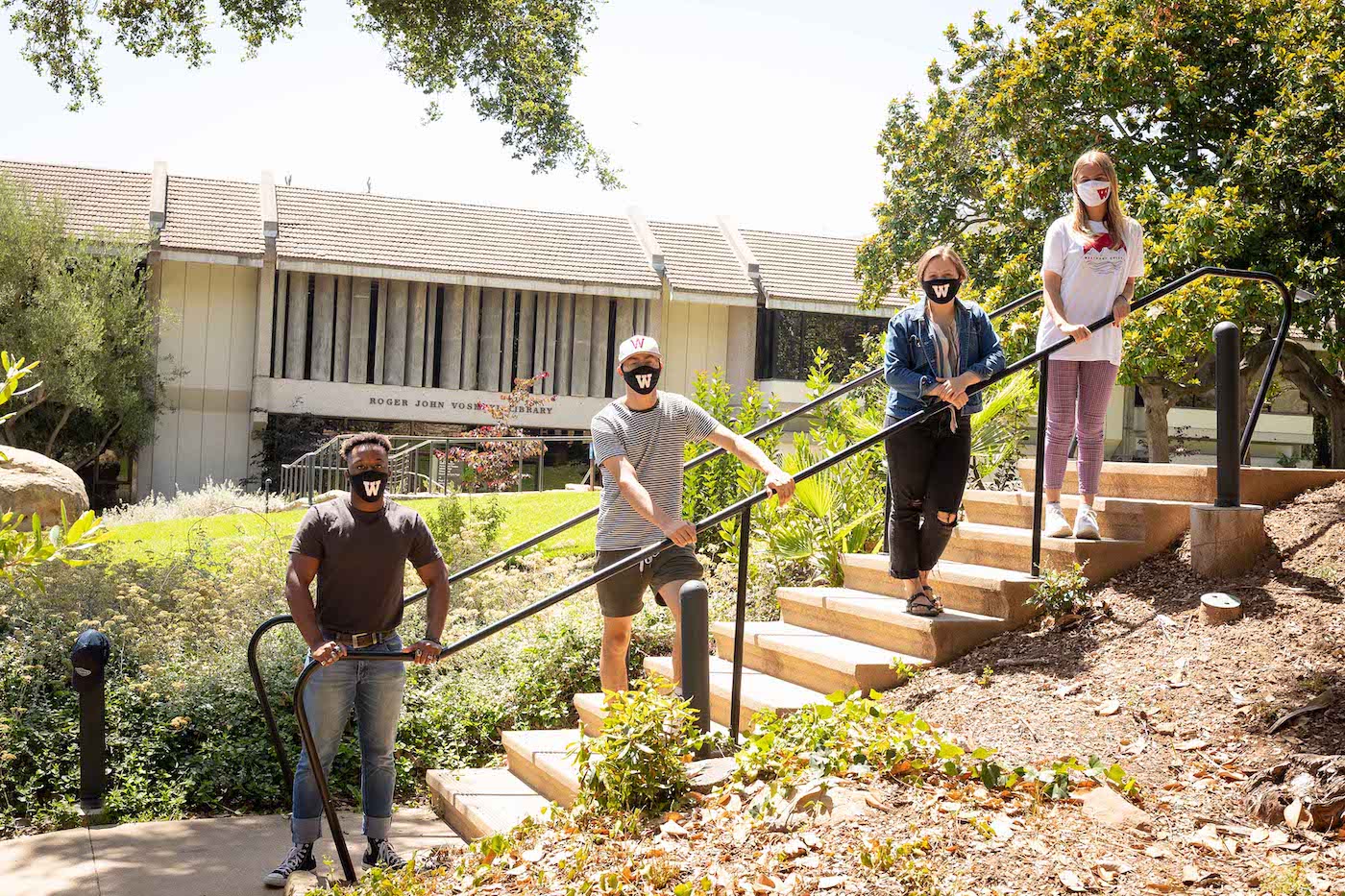 Recent college and university rankings continue to affirm Westmont as one of the top Christian liberal arts colleges in the nation. According to Payscale's 2020 Best Universities and Colleges by Salary Potential, mid-career Westmont alumni, including those with a graduate degree, earn a median income of $119,800 after more than 10 years in the workforce. In this category, Westmont appears in the top 7 percent nationally among all four-year bachelor degree institutions with the highest ranking among all members of the Council for Christian Colleges and Universities (CCCU).
Westmont jumped four spots in the 2021 U.S. News and World Report ranking that lists the college at No. 113 (tie) while remaining in the top tier of the 223 National Liberal Arts Colleges. Westmont skyrocketed 63 points in the Social Mobility Ranking, which measures how well schools graduate students who received federal Pell Grants. The score is the fourth best among liberal arts colleges in California. Pell Grant recipients reflect households with family incomes of less than $50,000 annually, although most Pell Grant money goes to students with a total family income below $20,000.
The college also improved its graduation and retention scores, increased the number of first-year students in the top 10 percent of their high school class from 28 percent to 33 percent, and saw a four-point increase in the financial resources ranking that looks at average spending per student on instruction, research and student services.
For the second time in three years, Westmont appeared in the list U.S. News Best Undergraduate Teaching for National Liberal Arts College. Westmont joined just 63 liberal arts colleges in the selective ranking, which focuses on schools where faculty and administrators are committed to teaching undergraduate students in a high-quality manner.
Niche's 2021 Best Liberal Arts Colleges in America lists Westmont at No. 85, and No. 7 in California. These rankings, based on a combination of US Department of Education data and reviews from current students, alumni and parents, include updated data and reviews for 4,150 colleges nationwide. Niche assigned grades and rankings for schools after analyzing a dozen factors that encompass academics, campus, dorm life, professors and value for the financial investment.
Westmont is truly among the premier liberal arts colleges with one of the most beautiful college campuses in the country.
You might also be interested in...