Kitchen Fire at Coast & Olive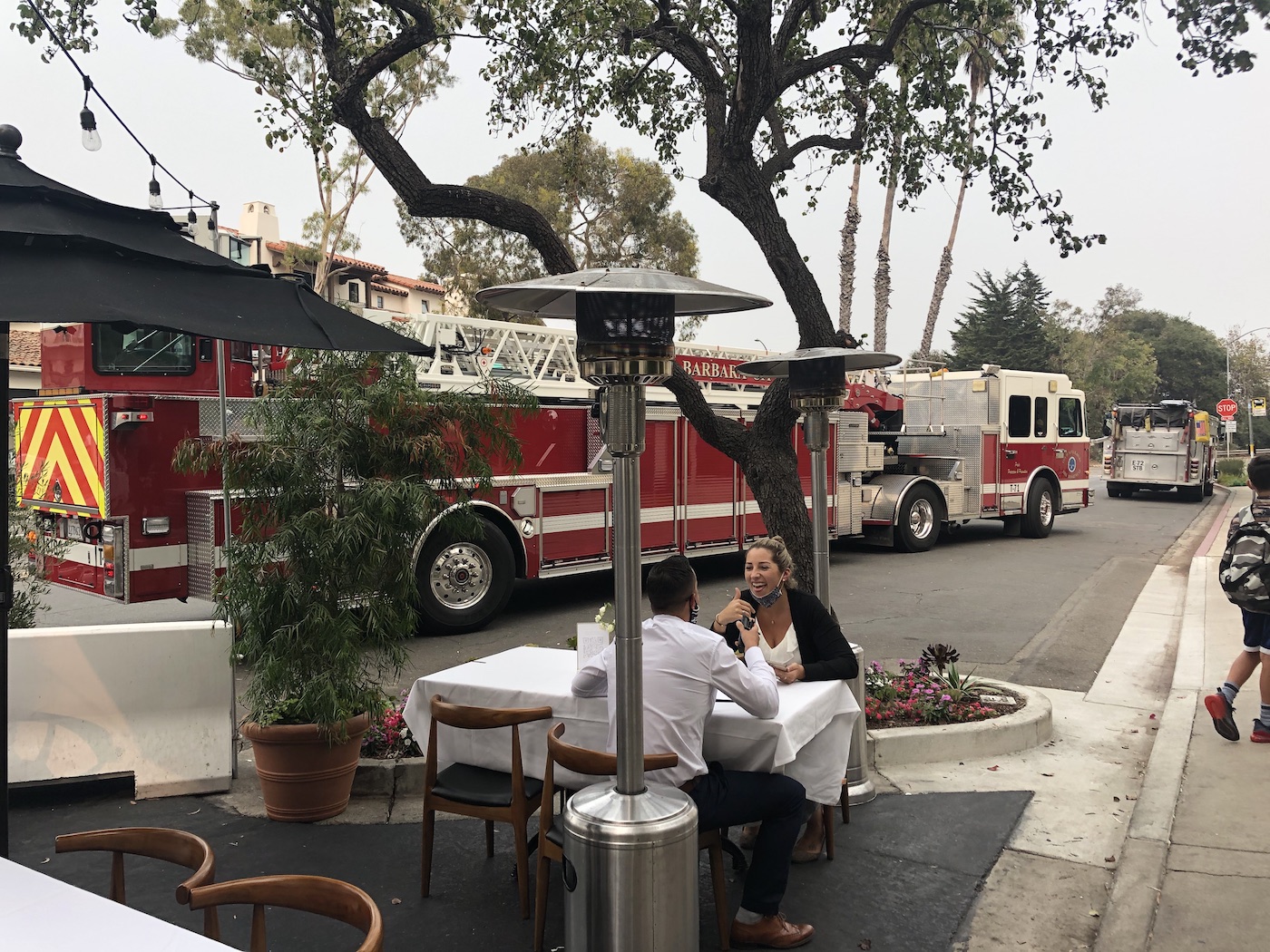 Coast Village's newest bustling eatery, Coast & Olive at the Montecito Inn, has been closed for nearly a week following a kitchen fire on Saturday, September 12.
Following a busy brunch service, staff started to notice a burning smell, and the Santa Barbara City Fire Department arrived on scene to investigate. With smoke developing above the stove area, it was recommended that guests staying on the second floor of the hotel above the restaurant be evacuated, out of an abundance of caution. Firefighters were able to find the source of the smoke in the wall behind the stove, which fronts the alley on the exterior of the building. The wall was opened and the fire was extinguished.
It is expected the restaurant will reopen this weekend, following the installation of a new stove. "At no point were any of our guests, whether they were eating on the patio or staying in the hotel, in harm's way," said hotel owner Jason Copus. "We are thankful it was extinguished quickly and that no further damage occurred."
You might also be interested in...