It Takes a Village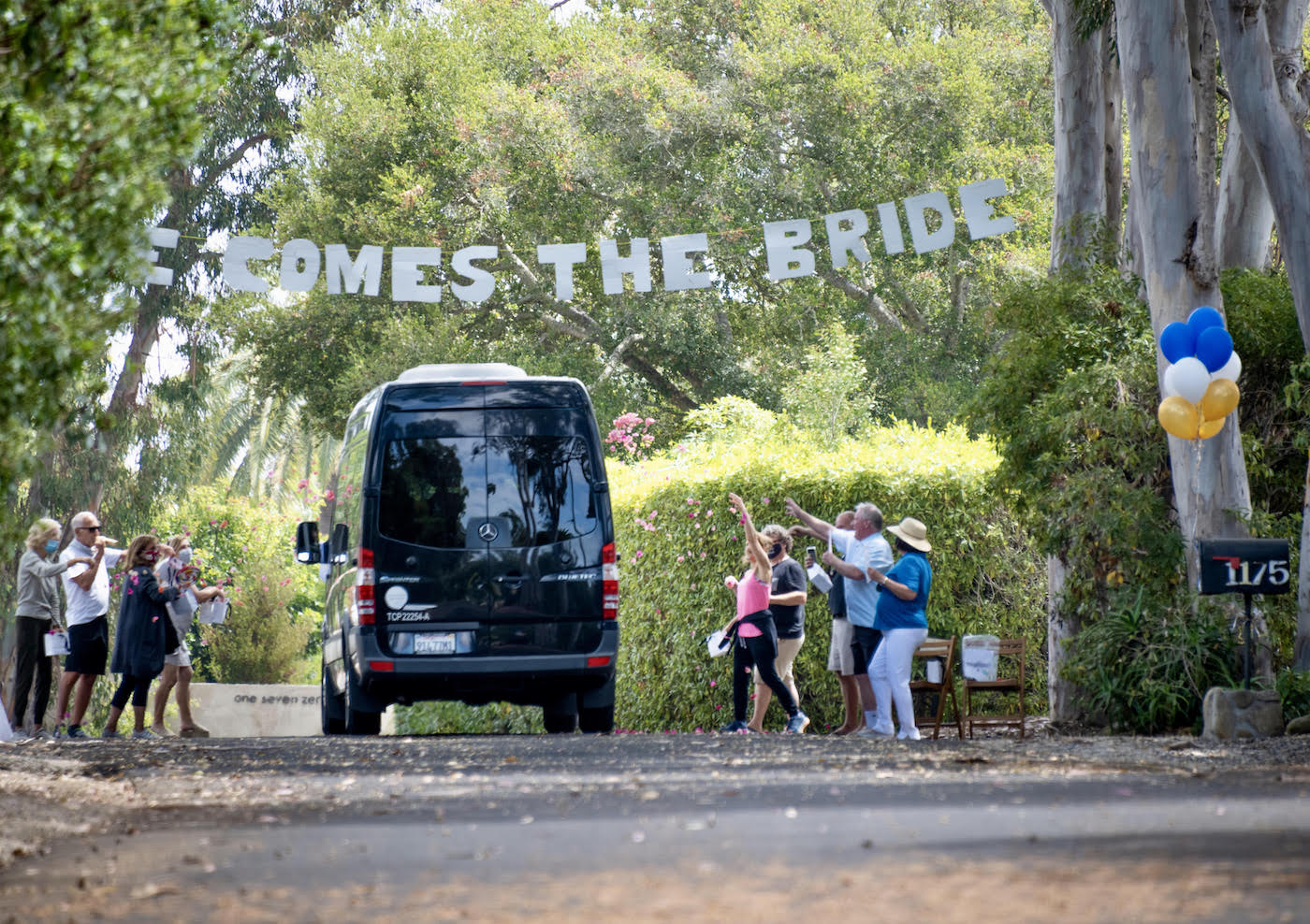 Earlier this year, as the date of her May wedding was fast approaching and coronavirus cases were rapidly mounting, Anna Burrows did what any sensible bride to be would do: she postponed her nuptials until October. By summer, however, it became evident that a fall wedding would prove no more feasible than a spring one. And so Anna Burrows was again compelled to be sensible.
Anna, who is 26, and her groom to be, Austin Goodheart, who is 28, met five years ago while they were both studying at UCSB. They were both excited to get married and to start their lives as a couple in Bluffdale, a suburb of Salt Lake City, where Anna works in pharmacology at Roseman University and Austin in software development at a consulting firm. So they downgraded from a celebration of 150 people to a low-key ceremony at the groom's family's Lutheran church in Covina on August 15. As Anna's equally sensible mother told her, big or small wedding, the vows are always between two people.
The rehearsal dinner took place in Montecito the night before the wedding at the home of Anna's parents, Denise and Ian Burrows, who live on Hill Road. Days before the ceremony, Denise and Ian Burrows had done what any adoring mother and father of a bride to be would do: they mobilized the neighborhood to give their daughter a spirited sendoff. Anna didn't know this, of course. She didn't find out until she was already in full gown, hair, and makeup. And by then there were already 25 well-wishers outside eager to send her off.
"Anna just started tearing up because it was such a surprise," Denise said.
The neighbors had come from as far as Oriole Road and Middle Road, each toting bags of rose petals contributed by Debbie Hynds. Nearby, Debbie's husband, Mike,had scaled a tree to install a garland banner that read, "Here Comes the Bride." Patricia Griffin, a top Montecito realtor and a friend of the family of more than 20 years, had festooned the road with 45 balloons in UCSB blue and gold.
Other family friends, Bill and Gloria Hallier, arrived from the Mesa. Gloria had just undergone a knee replacement surgery and Bill, a retired CEO and now photographer, captured the moment as the bride and groom were whisked off to Covina in their wedding chariot, a black Mercedes passenger van. It takes a village to send off a bride.
"It was just amazing watching all the people there," said Denise. "It reminds you how important community is and how your community becomes your family and you do things for each other and you do them without being asked. It turned out to be something really positive and lovely."
You might also be interested in...