Congestion, Road Repairs, and Parking Issues?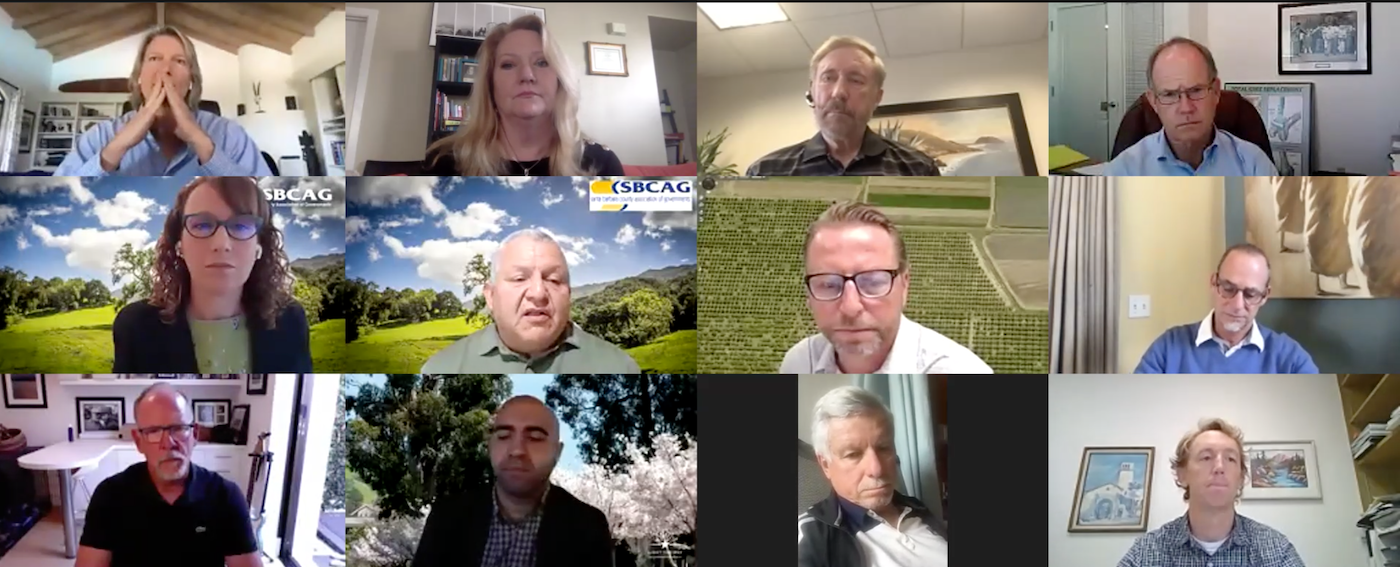 We handle it all at the Montecito Association Transportation Committee
No matter what your transportation concern is, chances are good that someone from the Montecito Association Transportation Committee is already working on it. We've put together an all-star lineup that meets over Zoom to work on the most pressing issues in this area:
Chad Chase: Chair, also serves on Coral Casino, and our Montecito Association Land Use Committee
Thorn Robertson: Coast Village Association
Geoff Slaff: Our trails and biking advocate
Doug Black: Quickly becoming our first Legislative Analyst, serving on the Montecito Association Board
Bob Short and Jack Overall: Forces to be reckoned with on road issues in Montecito
Diane Dostalek: Caltrans, District 5, San Luis Obispo
Chris Sneddon: Santa Barbara County Public Works Transportation Division Director
Lt. "Butch' Arnoldi: Santa Barbara Sheriff's Office, and the best local neighborhood police ever
Captain Cindy Pontes: California Highway Patrol
A representative of First District Supervisor Das Williams also attends. Meetings are virtual and open to the public.
Update on the Highway 101 Widening
From Lauren Bianchi Klemann, Dave Emerson, Fred Luna, and Sarkes Khachek with the Santa Barbara County Association of Governments (SBCAG)
The project is broken into five segments – Carpinteria, Summerland, Padaro, Montecito, and Santa Barbara. About $400 million in state funding is already allocated for the first three segments: Carpinteria thru Sheffield Drive. Sheffield starts construction November, and we've already seen staging equipment. Padaro will start construction in the fall of 2021.
A Few Highlights
Bridges will be replaced over San Ysidro and Romero creeks. Sound walls will also be included. Construction starts in 2023.
The key segment for us is Montecito-to-Santa Barbara: Romero Creek to Sycamore creek and the Cabrillo Boulevard interchange. SBCAG applied this summer, with our endorsement, for funding from the California Transportation Commission for a total of $230 million for our area. We will find out whether we have been recommended for funding on November 12, with a final determination made in December. A traffic management plan would be filed as part of the permitting process. Night work construction will be part of the schedule. You can sign up for weekly updates at www.sbroads.com.
What happens in the event of a COVID-induced budget shortfall? Transportation funding can't be diverted, as it's based on vehicle registration fees. What about evacuations during construction? CHP has predetermined evacuations included in their Emergency Action Plan.
Roundabouts
We've attended 30-plus hours of hearings on these. The Montecito Planning Commission will host a continued session on the Olive Mill roundabout on September 16. The City, with joint jurisdiction on Olive Mill, has already received an appeal on the Olive Mill roundabout after their Planning Commission gave its approval. The San Ysidro roundabout was appealed to the Board of Supervisors, to be heard in November, after approval by the Montecito Planning Commission. The appeals are based on CEQA and vehicle miles travelled process at a time when CEQA is transitioning to looking at whether projects generate more traffic trips.
Beach and Trail Parking Ordinance to Reduce Overcrowding
Lieutenant Arnoldi is proposing this, with the support of Supervisor Williams and Second District Supervisor Gregg Hart. We have set a precedent throughout the county in mitigating pandemic-created overcrowding by focusing on parking. Recently, the County has implemented no parking sunset-to-sunrise at Santa Claus and Padaro lanes to cut back on illegal camping and fire hazards. This gives enforcement probable cause to make contact with people parked during off-hours. A normal fine is $37.50 for parking in a no-parking zone. The Board of Supervisors should set enhanced fines during emergencies and super emergencies. Montecito Fire recently enacted parking restrictions on Humphrey Road and Miramar Lane to make sure fire lanes were preserved in neighborhoods being overrun with beach parkers. The recently posted signs have been moved, unfortunately, and stacked along the railroad tracks. Constant vigilance is needed.
It's Illegal to Park at Fernald Point
Public Works recently trimmed foliage on Fernald Point Lane to make the signs more visible. 45-50 citations are issued per week on Fernald.
County Road Repair Updates
Ongoing regular maintenance is gearing up to start in September. The repaving of Channel Drive, Olive Mill Road, and Hill Road will start late September. San Ysidro Road will begin late September or October.
New Trail
The Bucket Brigade and Montecito Trails Foundation are partnering with the County to create improved walking paths, including a new trail going up from Vons on Hot Springs Road.
Romero Creek-Bella Vista?
That road is still closed. The County will repair the crossing before rainy season. There are culverts under that crossing that are being replaced.
Hot Springs Triangle
The larger project includes fixing the barrier rails on the bridge above this intersection, and repaving Hot Springs Road to Mount Carmel. A hiking path is going in from Casa Dorinda to Highway 192, scheduled for fall. The County will be putting a berm around the Hot Springs Triangle so it can withstand future flooding. Casa Dorinda and community members will be landscaping it, with the Public Works Division as the lead.
Caltrans will be upgrading curve-warning signs throughout our area. So if you're driving Highway 192 and something doesn't seem right, let us know.
The Transportation Committee will meet again in early November. Watch montecitoassociation.org for details. Members receive advance updates, so we encourage you to become a member today.
You might also be interested in...