UCLA Opens Medical Offices on Coast Village Road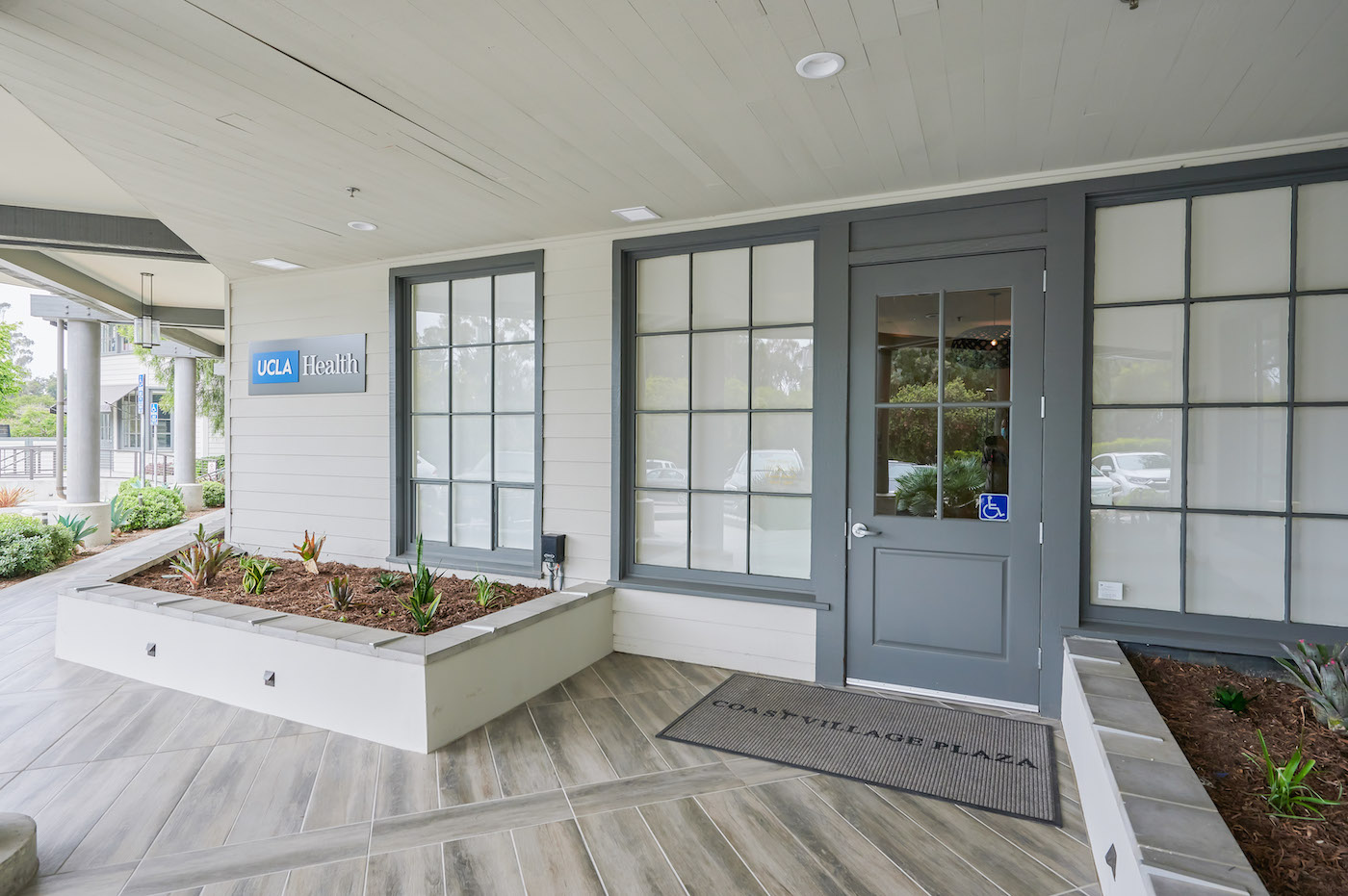 In a project that has been nearly a year in the making, UCLA Health has made accessing its world-class health care easier and more convenient for Santa Barbara-area residents by opening a new practice in Montecito on Coast Village Road.
UCLA Health Montecito medical services include routine exams, physicals, preoperative consults, same-day sick appointments, immunizations, and coordination of care for patients with chronic conditions such as diabetes and heart disease.
The clinic will add after-hours and weekend appointments starting in early fall. Specialty care services, including cardiology, will also be added, and a full hematology/oncology practice and new infusion center will open in Santa Barbara in January 2021.
"We are thrilled to expand UCLA Health's model of community-based academic medicine into Santa Barbara County, starting with Montecito," said Adam Cavallero, MD, regional medical director at UCLA Health. "We look forward to offering patients access to the expansive resources within our integrated health system, which starts with primary care as the foundation of the patient's medical home."
UCLA Health internists Dennis Hughes, MD, and Amanda Scott, MD, staff the clinic, and both live in the community. Hughes received his medical degree from New Jersey Medical School and completed his training at Northwestern Memorial Hospital in Chicago, where he practiced for several years. He has practiced medicine in California for more than a dozen years and worked in the San Francisco area prior to joining UCLA Health. Scott received her medical degree from the Royal College of Surgeons in Ireland and completed her residency at Santa Barbara Cottage Hospital. She practiced medicine in the Santa Barbara area for eight years before joining UCLA Health.
In addition to in-person visits, patients will also have access to UCLA Health's full spectrum of services via telemedicine visits, which enable patients to connect with their doctor through a secure portal online or by phone.
As with all UCLA Health medical facilities, the Montecito Primary Care office has taken steps to protect patients and staff from COVID-19 by screening patients, visitors, and staff before they enter the building. Universal masking, physical distancing in waiting rooms, and enhanced disinfecting and sterilizing procedures are conducted throughout the day.
The UCLA Health Montecito Primary Care practice is located at 1187 Coast Village Road, Suite 10-A, and is open weekdays 8 am to 6 pm. Appointments can be made online at www.UCLAHealth.org or by calling (805) 565-0023.
For more information, visit UCLAHealth.org/Montecito.
You might also be interested in...