Natalia Alarcon: Bringing Diversity to the Table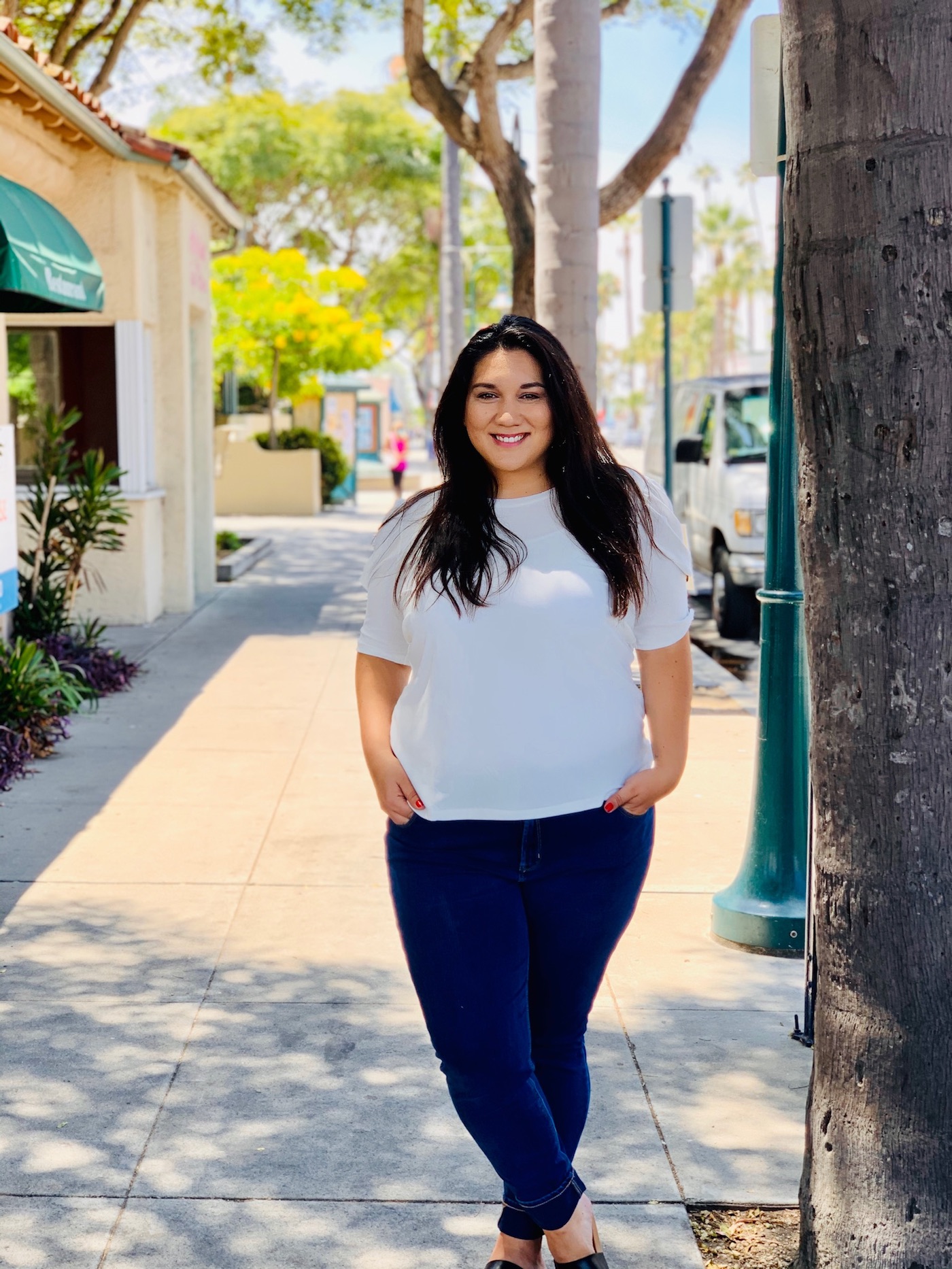 Natalia Alarcon, 34, is not the first woman, nor is she the first Hispanic, to run for a seat at the Carpinteria City Council dais. But she is the first Latina woman – and the youngest – to run, at least in recent history.
Two seats are open in the race – a new mayor will also be selected, by the Council members. Jason Lesh, Brittany Jordan, and Marc Denitz began the process of candidacy, but didn't go through with the nomination process. Incumbent Mayor Wade Nomura will be running for the second seat, giving Alarcon a clear shot for one of the two representative spots.
Alarcon, who is bilingual in Spanish and English, works full time as the program manager for the non-profit Community Action Commission. "I've been afforded the opportunity in the nonprofit sector to work with families that need their basic needs met: food, clothing, and shelter," Alarcon said. "I've worked at Family Service Agency and now CAC – developing programs to help the community. The last thing that we want is for anyone to be evicted and be on the streets – we need to do whatever we can to make sure everyone has a roof over their head, so that they and their children can thrive." Alarcon, also a licensed marriage and family therapist, recognizes the importance of mental health as well.
A married mother of three, she is the youngest of five children. The Alarcon name is familiar in Carp. She has three sisters and one brother; her oldest sister Marisol, an immigration attorney, and another sister, Caroline, a notary, both work in Carpinteria. Natalia's husband, Eric Vega, an electrician, was also raised in Carpinteria. The couple has three young children: son Elias, 8, and daughters Aileen, 3, and Vianna, 2.
Born in Alaska, Natalia is a first-generation American citizen (her parents are originally from Chile) who arrived in Carpinteria with her family at age 8. The family ended up in Carpinteria because Marisol (who is 15 years older) had attended Westmont College and she and Caroline were living in Santa Barbara. The family wanted to be closer to both of them.
"Our first few months in Carpinteria we were homeless," Natalia recalls. "Luckily, my parents decided Carpinteria was going to be home and they were able to get jobs and earn enough money to rent a small apartment near the beach."
Alarcon attended Canalino Elementary School, Main School, Carpinteria Middle School and Carp High. Her college studies took her to Cal State University Northridge, SBCC, and then to UCSB – graduating in 2008 with a bachelor's in history.
She also became very involved in the fundraising program "Parents for Aliso" at Aliso School and actively recruited other parents to participate. She set up a 501c3 nonprofit for fundraising and helped grow the organization with activities for students and more at the school with a large percentage of Latino students. Carpinteria schools average about 80 percent Latino students.
"Since I was really young, I've always been passionate about helping people and volunteering," Natalia told me over her first Zoom interview with the press. "That's always been a big part of who I am as a person."
I joked that her background and joy in volunteering suited her desire to be a City Council representative, as the position only pays $300 a month.
"I started thinking about running for City Council about a year ago," Alarcon said. "I started attending the meetings and noticed there was really a lack of diversity and inclusion on the dais. I really felt like there needs to be more perspective. It's beyond the age, ethnicity, and race – although I may fit in those gaps for that diversity – I really feel like I am a qualified woman and I am involved. It's something that I am passionate about."
Alarcon has the support of Carpinteria City Council member and former mayor Fred Shaw, who is retiring from the Council, and his wife Lisa Gurvitz, a director on the Carpinteria-Summerland Fire District Board and a Santa Barbara Women's Political Committee board member.
"She'll make a great Council member," Shaw wrote to me.
While Alarcon hopes to be a spokesperson for the Latino community (Carp is more than 40 percent Hispanic) and fill that gap, she also is trying to encourage others to speak up and get on the soap box at City Council meetings.
"I really want to amplify all of the voices of our community and I don't feel like that has been happening," she said. "We have a very vibrant Latino community and I would love to be that vessel."
She added, citing her main motivation, "I don't know that everyone knows how to approach City Council or how to address their issues, so when it comes to our Latino population I really want to educate them on how they can bring up their needs and how the city can strengthen that."
She even discovered that she shared common ground with her political opponents, including Jason Lesh, a local businessman also with young children, before he dropped out of the running.
"Carp is so unique, it's local and it has its small-town charm but were getting to a place where there are a lot of young families like mine finding that it's quite difficult to survive," she said.
"We need to afford those opportunities for those young families to stay here and build businesses here. I want to see Carpinteria thrive in that way."
Here are more thoughts from my conversations with the first-time candidate.
Q. How do you feel about the cannabis issue as it relates to Carpinteria?
A. Cannabis is a huge issue in Carpinteria. Even though it's a county issue, a lot of residents have voiced their opinions and unfortunately I don't think that the county has taken a lot of our residents' concerns into account. It's a shame, because Carpinteria is kind of between a rock and a hard place. I do think there are a lot of valid concerns that the community has and my goal would be to strengthen that partnership with our Board of Supervisors and develop a way our concerns are being heard so that they are being exposed to the concerns – for instance, the smells. These concerns are real. We have the growers very close to our high school and a lot of residences in the town. At the same time, we need to figure out a way to work with them – because they are here – they are not going to go back. We need to devise a plan that really works for everyone. But I do think our concerns need to be heard. We need to have a louder stake at the table.
What about Carp Growers donations to schools?
That's a tough one. I have struggled to answer this question as a parent and a politician.
The growers are giving back and that's great because our schools and our community needs it. It's a challenging place to say if it's good or not – it's providing some support for our children. I do feel like there needs to be more regulations.
Why did you choose to run for Carpinteria City Council instead of the School Board, which is where many begin their political journey?
My work professionally had been on a broader scope and I thought that I could make more of a difference on our City Council than the school board.
How will you shake things up? What are some specifics of your platform?
First and foremost is the health and safety of all our residents given the pandemic we're living in. The other piece, that's very connected to that, is our economic vitality. I really want to support our small businesses and see us thrive. Another piece is our affordable housing and workforce housing, I'd love to see more of that as well. I think those are my three big main ideas.
But I think overall, on a broader scope, my intention is to get our younger families and our younger residents of Carpinteria out there to vote, because that is really the first step. My intention is to provide a lot of education on the importance of voting and teach people how to register to vote. We need to exercise those civic duties that our residents have.
I want to really make sure that I am hearing the voices of our residents and I really want to be accessible. I want to develop opportunities where I can meet our residents – unfortunately not face to face (due to COVID). I want the community to know that I am here and that I care and that I want to make some changes.
How do you campaign and communicate during COVID and be accessible to voters?
A large part on social media – Facebook, Instagram, and a webpage are in the works. This has not been typically used by our current Council members. I'll also be leveraging my relationships with other residents in the community because if they feel safe and they know their neighbors and they are willing to have me walk with them, that would be amazing. I also plan on doing outreach to all our local businesses, as well as through the media.
I really want to amplify the voices of all of our community, but the other thing I want to change up is I think our City Council can do a better job of being more transparent with the community and seeking community input via forums. I'd like to see more community involvement when it comes to making decisions and I want to be a part of that effort.
You might also be interested in...