Kate Farms Partners with Foodbank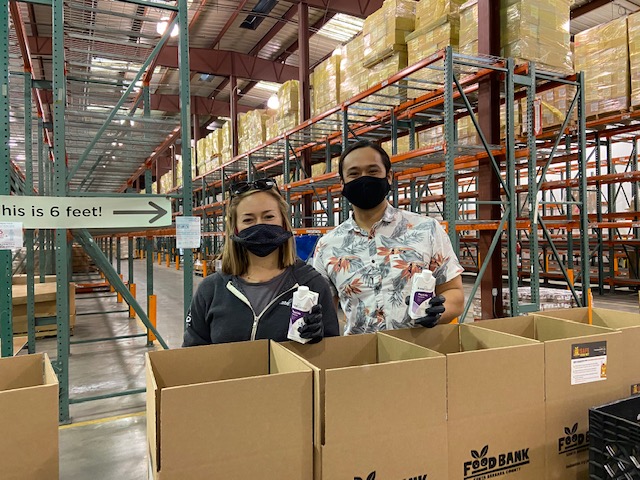 The Foodbank of Santa Barbara partnered with local company Kate Farms last week to support those most impacted amid the continuation of the COVID-19 pandemic through accessible nutrition. On Tuesday, August 11, 15 volunteers came together to package 8,000 meals to be delivered to the Santa Barbara community. 
Santa Barbara-based Kate Farms was founded by Michelle and Richard Laver, who initially developed the highly nutritional meal replacement formula for their daughter Kate, who has cerebral palsy and was unable to tolerate solid foods or tube-feeding formulas already on the market. The plant-based, non-GMO formulas and meal replacements do not contain common food allergens, and are used for a variety of people including those with malnutrition, oncology patients, gastrointestinal issues, and more. The company, led by an expert board of directors headed by Montecito's Brett Matthews, continues its efforts within California and across the country as a part of a donation of more than 250,000 meals to serve those most at risk.
The ongoing pandemic has increased the demand for the Foodbank of Santa Barbara, which continues to see an ongoing need. Through its donation to the Foodbank, Kate Farms meal replacement shakes will be distributed directly to those most in need of nutrition, including seniors.
For more information, visit www.katefarms.com.
You might also be interested in...