Graduating Seniors Art Exhibition Goes Online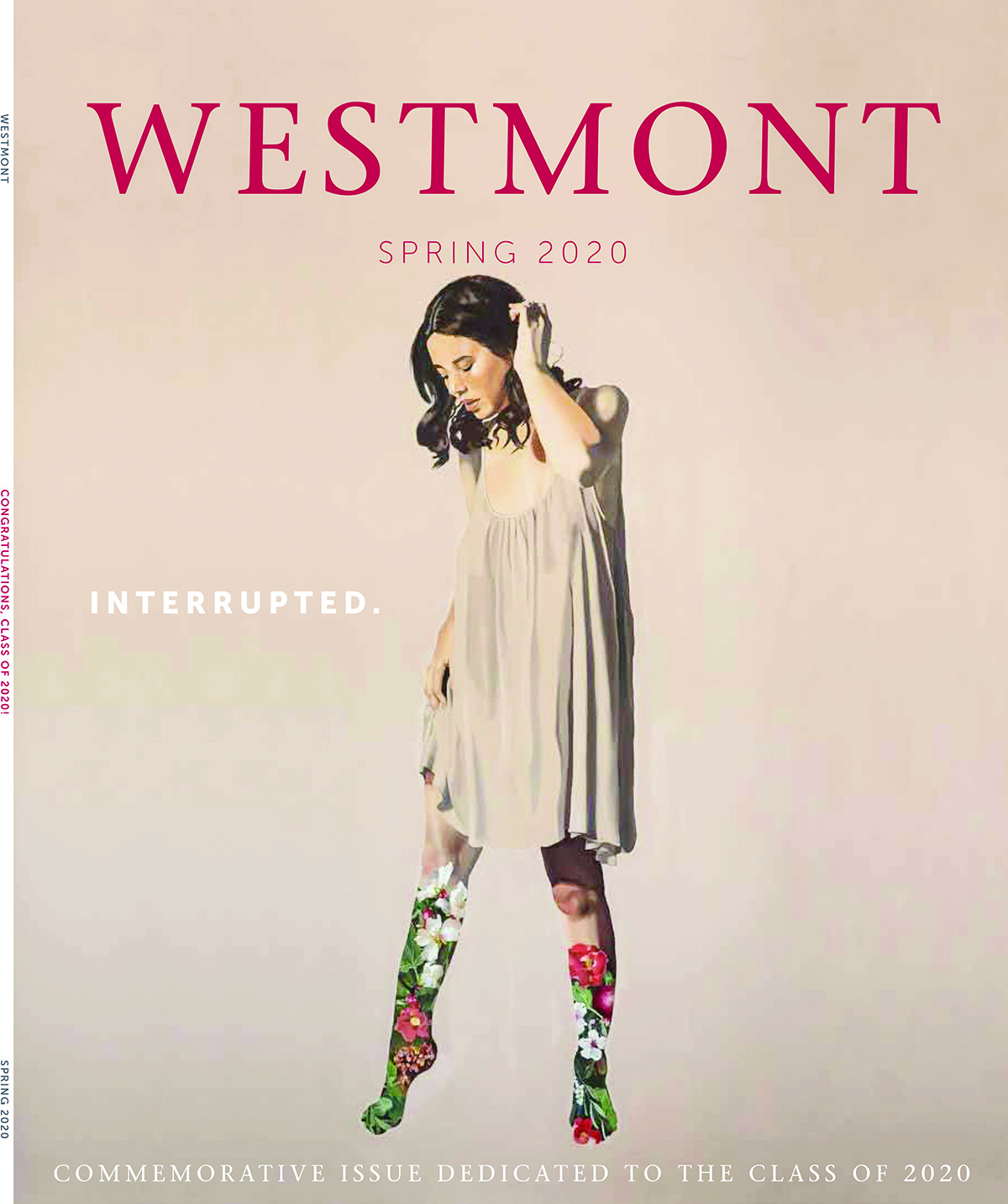 Twelve Westmont art graduates, unable to exhibit their artwork at the Westmont Ridley-Tree Museum on campus in May due to COVID-19, are displaying their senior projects virtually. "Adjacent: Westmont Graduate Exhibition 2020" is available in person at the museum only to the artists and their families by prior appointment. The exhibition, including a virtual tour, is available to the general public online at westmont.edu/museum/adjacent.
The exhibition, sponsored by Ken and Francie Jewesson, celebrates the artwork of Alyssa Beccue, Julianna Carl, Amanda Colacchia, Audrey De Haan, Jessica Galvan, Olivia Kinkelaar, Jordan Marshall, Emily Mata, Noah Terrill, Cara-Celeste Vannortwick, Emma Wade, and Ashley Walker.
"This group tends to veer away from the conventional in terms of media and message," says Meagan Stirling, assistant professor of art. "They are investigating themes of identity and purpose, relationships, and the purely formal qualities of art."
This year's diverse media include oil painting, printmaking, sculpture, installation, mixed media collage, and video.
Beccue, who designed the poster image for the exhibition, and whose artwork was selected for the cover of the spring issue of Westmont magazine "Interrupted" dedicated to the Class of 2020, says the graduates chose "Adjacent" as the theme because it encompassed the sense of ideas and values being presented in conversation with each other. It also spoke to their experience as a senior class creating these works of art.
"We realized a lot of themes centered around some sort of juxtaposition," she says. "Many of our projects grappled with the feelings of rejection or separation from a group or idea, while others sought to unite and meld concepts into a bigger story. Some more adeptly harmonized with the visual character of 'Adjacent,' showing subject matter that held more significance in togetherness than in solitude."
You might also be interested in...