Casa Dorinda Scholarship Fund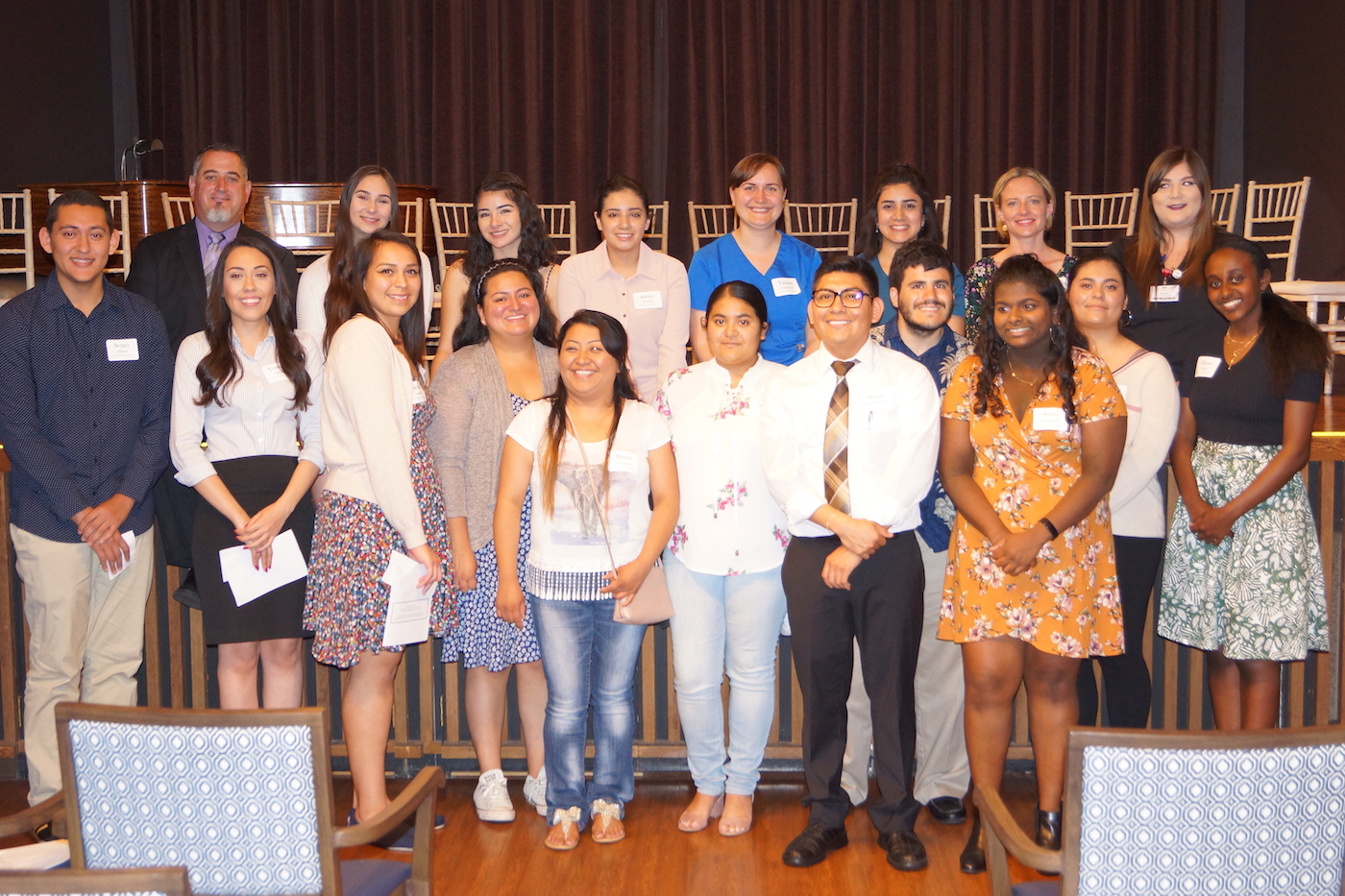 Due to the ongoing pandemic, Casa Dorinda residents and staff missed out this year on celebrating the recipients of the Casa Dorinda Scholarship in person, an annual tradition dating back to 1998 when a group of Casa residents began a fund to help staff members and their families achieve their educational goals. But the pandemic didn't stop the giving, and 24 recipients were granted scholarships totaling $85,000; instead of a celebratory reception, a video thank-you message was shown on the Casa Dorinda TV station, KASA-TV.
Scholarship chair Barbara Marx tells us the scholarship celebration is a highlight of the year at Casa, with residents eager to help staff members and their families, who many residents consider family. Recipients apply for scholarships every winter, and the program is open to employees of the retirement community and their children or spouses, who are advancing their education. Administered by the Scholarship Foundation of Santa Barbara, the Casa Dorinda Scholarship Fund has awarded 681 scholarships totaling $1,442,226 since 1998. "Each year we give more and more scholarships, and we love helping the staff," Marx said. This year's recipients were given between $3,000-$4,000 each, for various educational endeavors. The needs range from single mothers attending four-year schools, to first year college students, to others enrolled in local technical programs at SBCC.
The Scholarship Committee, comprised of six Casa residents, raise funds for the program each year. Some of the funding also comes from Casa's Holiday Bazaar, where residents sell arts and crafts and donate funds raised to the Scholarship Fund. "They totally own this, they run it, and they promote it," said Casa's Director of Philanthropy Lisa Thomas. "It's so special that the residents are so invested in the staff. They see the staff as their family."
The Scholarship Committee would like to thank the generous donors who continue to make the program happen, year after year. And a big congratulations to this year's recipients.
You might also be interested in...