The Big Short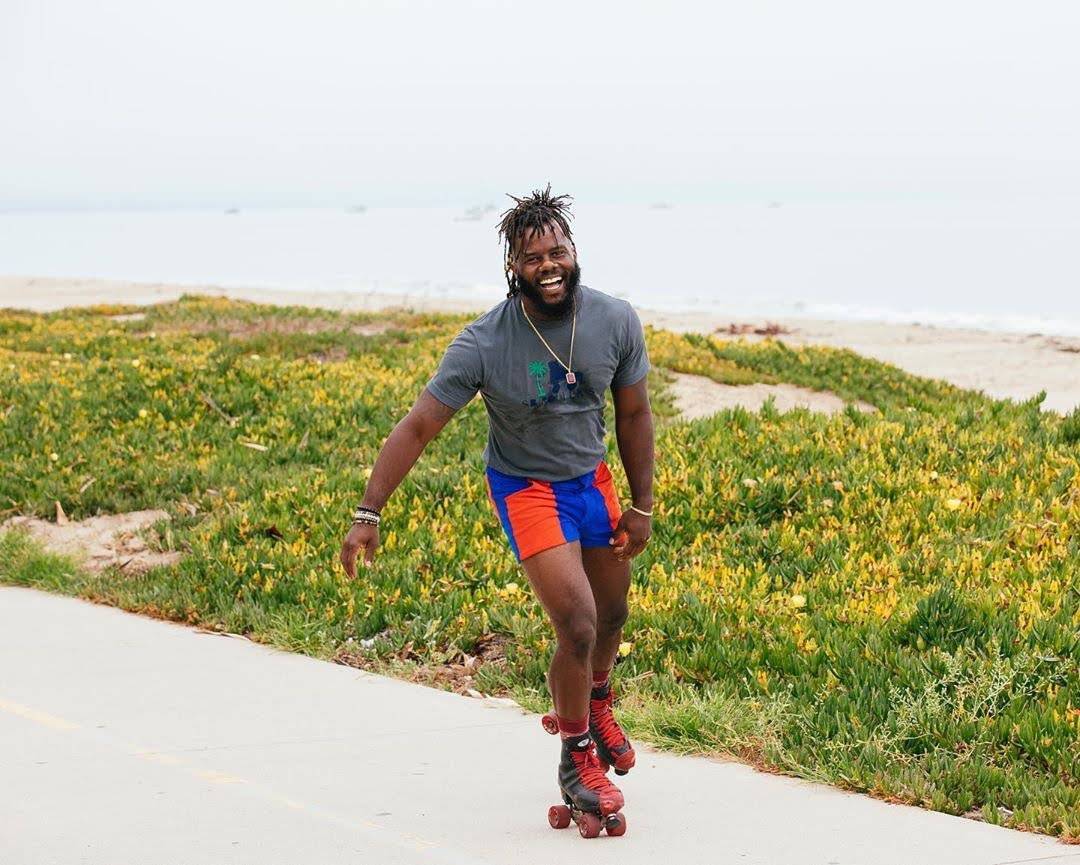 Anyone old enough to remember being at the beach or a nearby boardwalk in the 1970s and early '80s will recall the sartorial zeitgeist: Tie-dyed or surfer tees (or no shirt at all) and Ocean Pacific-style board shorts. In those days, they were known simply as "swimsuits" anywhere outside California or the Hawaiian Islands or California. Those ever-present knee-high striped athletic socks adorned bronze legs. And as for shorts, as in short shorts, the shorter the better.
The short style of shorts were actually popularized by surfer champions like Jeff Hakman and skateboarding legends the Zephyr Crew, not to mention tennis players like Arthur Ashe, John McEnroe, and Bjorn Borg and matinee idols Chevy Chase and Tom Selleck. In the 1990s, perhaps influenced by hip-hop style, beach fashion took an unfortunate detour into baggy clothing and backwards baseball caps, but now short shorts are back with a vengeance. Hammies Shorts, a Montecito-bred apparel company, is at the forefront of this unabashedly retro revival.
"I probably had the subconscious recollection of these type of shorts seeing movies of my dad or the time period," says Hammies founder Grant Nestor, who grew up surfing in Montecito on Hammond's Beach, the namesake for his clothing company. "Then I started seeing the shorts at thrift shops and I started wearing them in my early twenties. It was not the norm, but I was always really into that look."
Nestor had been making his own surf clothes ever since he was a kid, printing logos on T-shirts, sweatshirts and hats, so it was no surprise that he found himself in the clothing business after college. But after a brief stint making clothes while still in school, he dropped out of the fashion world in favor of computers and software, which he pursued as a career for the next 15 years. "I was doing this one brand in college, but during my sophomore year, I gave up on it," Nestor recalls. "I didn't want to be in the fashion industry."
But the fashion bug wouldn't go away, and after a friend offered to invest in a business venture making short shorts, Nestor figured he'd give it go. "I guess I couldn't help myself," he says, laughing. After approaching different suppliers in downtown L.A.'s garment district, he produced his first line of Hammies, all 150 of them, about four years ago. "The first one hundred fifty were the most difficult to sell," he recalls, "but for the most part, people were stoked on it, and the next batch was seven hundred fifty shorts. After we got connected to the roller skating community, each order has doubled since then. It has really blown up."
As designed by Nestor, the Hammies short is a throwback to the classic corduroy short style that was popular before he was born. Nestor now works for the company full time with his wife, Sarah, having moved the inventory from their small house in Santa Monica to a fulfillment center in San Bernardino. What started as a tiny label now sells shorts wholesale to retailers across the United States.
"Our loftiest hope with Hammies is to spread the good vibes that we associate with the 'seventies and 'eighties," says Nestor. "We can't define what those vibes are exactly, but they were the result of some concrete historical events: the Vietnam War, the Civil Rights movement, African American influence on popular music, the introduction of LSD and psychedelics to American youth, the list goes on."
The influence of those massive historical changes on society had a profound effect on culture and style that seems to be finally coming full circle with young people today. "These events set into motion the counterculture/hippie movement, rock and roll, and surf/skate culture," Nestor adds, "and what these had in common was a rejection of the old and a yearning for something new, rooted less in competition and violence and more in cooperation and love. We could use more of this today."
To check out Hammies' latest creations, visit www.hammiesshorts.com.
You might also be interested in...